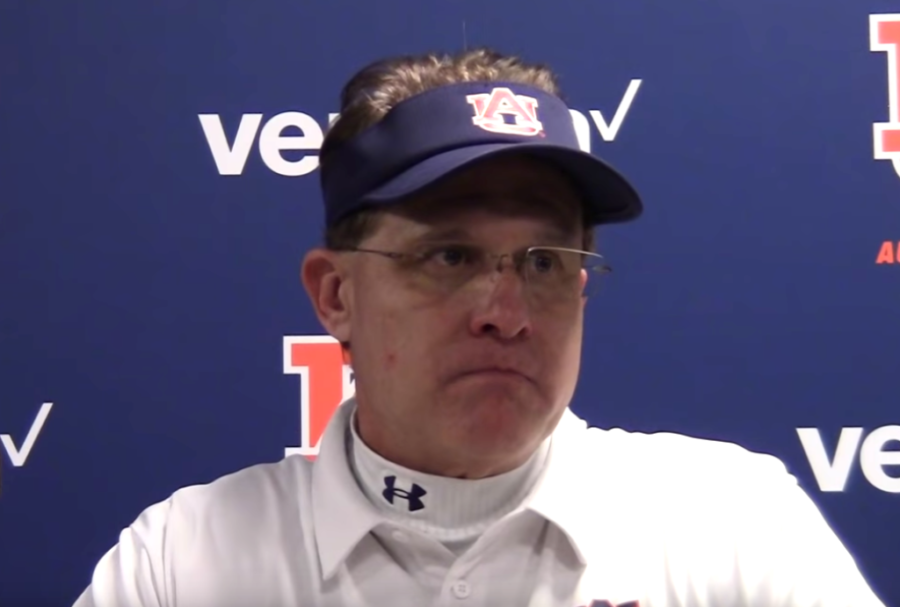 Auburn head coach Gus Malzahn discusses the 21-14 loss to Georgia and gives an update on the team. There is a timestamped index of topics Coach Malzahn discusses in the video below. Just click on the time mark to open a new tab and the video will play at that timestamp or you can follow along as you watch the presser in its entirety by clicking on the video below to play it.
00:00 Opening Statement
"First of all, I'm extremely proud of our guys' fight. I'm really appreciative of our fans. We were down 21-0 and it didn't look good, and we fought back and really had some chances. We had some very inopportune things happen that went against us that were really tough. You look at the first half, we drove down and we missed a field goal. The offense was backed up, (Georgia) really had the field position. We did get in their territory one time, but we fumbled, and I think that led to a touchdown."
"I think our defense played well all night. Then in the fourth quarter, we got some momentum. We ended up scoring twice, got the ball down to the 23-yard line and got a play overturned. We got the ball back one more time but couldn't do anything with it. Our guys fought their guts out, they fought their guts out for Auburn, and we've got some hurt guys in that locker room."
"Give Georgia credit, they have a very talented team and we knew that coming in. We're just not feeling that great right now, it was a tough loss."
01:22 Why is QB Bo Nix so effective in a 2-minute, hurry-up offense?
01:49 Did you think about going to a hurry-up offense sooner in the game?
02:28 How do you evaluate the offense going forward?
02:48 Thoughts on Seth Williams 13 catches and 121 yards receiving performance?
"Seth is a fine receiver, he's a go-to guy. They know that. I thought he battled, I thought he competed, and he wasn't 100% after the injury."
03:10 Why the timeout late in the second quarter?
03:32 Momentum in the fourth quarter…
"They stuffed them in the fourth quarter. We had the momentum and the crowd was in it. Like I said, we got the ball down to the 22-yard line and we thought we had a completion. They overturned it and it looked like an NFL catch to me. That was a tough one, a real tough one."
03:55 Thoughts on Bo Nix's performance…
04:12 How patient did you have to be for those first three quarters?
04:44 The field position battle… forcing Georgia to punt the ball 11 times but Jake Carmada was able to flip the field…
"Field position in a game like this with two great defenses, we knew it would be a big factor. In the first half, we didn't win the field position and in the second half, we were a lot better. That was really a key factor. Field position and third downs would be a big factor. We had one turnover and they didn't have any. When two good teams are playing, the little things matter and that was what some of the stuff came down to."

05:29 Where does Auburn go from here?
05:56 The Tiger offense is averaging less than 3 touchdowns per game versus opponents with a winning record, is that a concern?
06:20 Is Auburn better than what the team showed tonight versus Georgia?
06:45 Do you think your offense is still a run, pass, option offense?