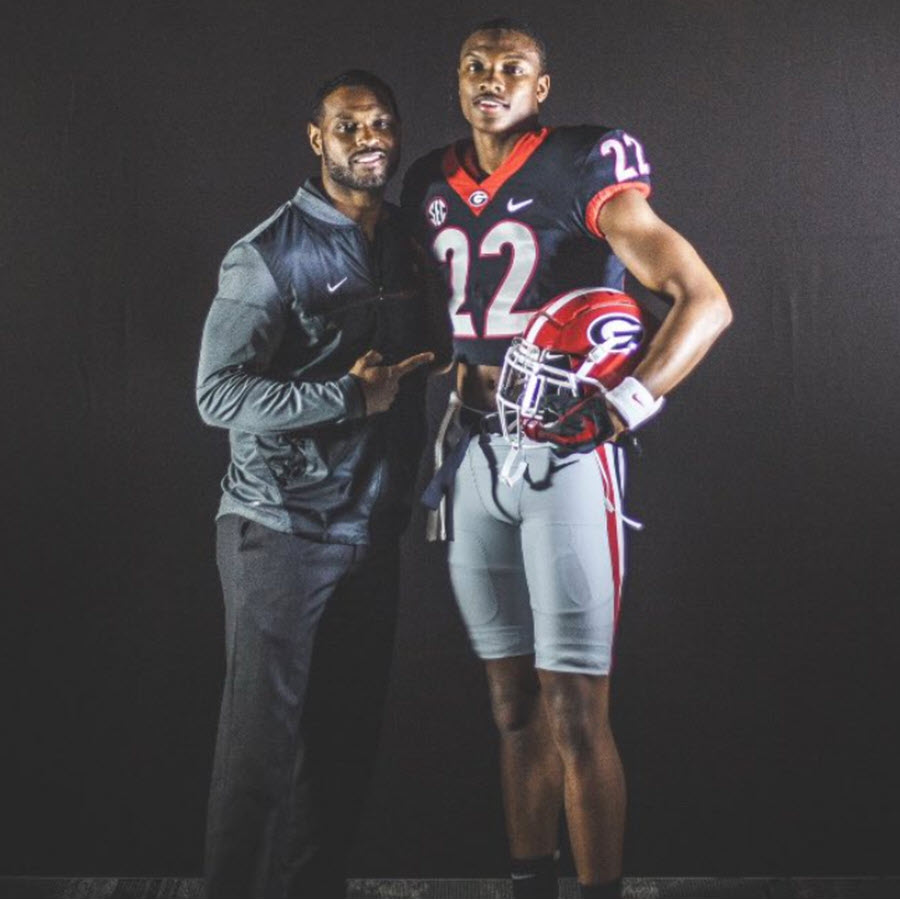 The commitment of Justin Robinson (WR) is another excellent addition for the Dawgs in the Class of 2020. At 6'4 206, he is a long strider with a huge catch radius. Currently he is ranked 328th in the 247Sports Composite but expect him to move up into the Top 200 before all is said and done. On film he is a smooth runner with the ability to high point the football along with the type of frame Scott Sinclair can mold over three to four years into a top-level athlete.
When I wrote this article on Sunday around 1:00 PM I wrote, "It is going to be very intriguing to watch Carson Beck (QB) over the next 10-14 days". Then what does he do, goes ahead and pulls the trigger and commits to the Dawgs.  At 6'4 226 he is a prototypical pocket passer with a solid arm and fantastic accuracy. Also, those who watched him win the State Championship in Florida in their highest classification says he just has the "it" factor. Clearly he had an excellent visit and likes the idea of playing in a true pro-style offense rather than Mullen's system.  Fantastic job by Todd Hartley and any concerns about the depth at QB post Jake Fromm are being addressed.
With Bryan Bresee (DL) trending towards Clemson since his visit I am hearing a lot of noise that it could be difficult to pull him to Athens. Thankfully, there is still a long way to go and as we know Coach Smart is an alpha recruiter. Bresee also has excellent relationships with Nolan Smith and Travon Walker and the allure of playing in the SEC is significant. It will be interesting to see how many defensive lineman the Dawgs sign in 2016 with so many talented targets interested in joining the Dawgs.
Overall, the NFL Combine has not been too friendly for the Dawgs. Mecole Hardman ran fast as we all expected and Riley Ridley had a very solid performance. Unless Isaac Nauta and Elijah Holyfield greatly improve their 40-times at Pro Day it is possible both of them go undrafted. It would be a big surprise to see Holyfield fall that far but for Nauta to run so slow there will be serious questions raised if he will be able to create any separation on the NFL level. It will be very interesting to watch to watch Deandre Baker today to see what time he runs. If he goes 4.5 or faster he will cement himself as a lock for Round 1.