[su_spacer size="20″]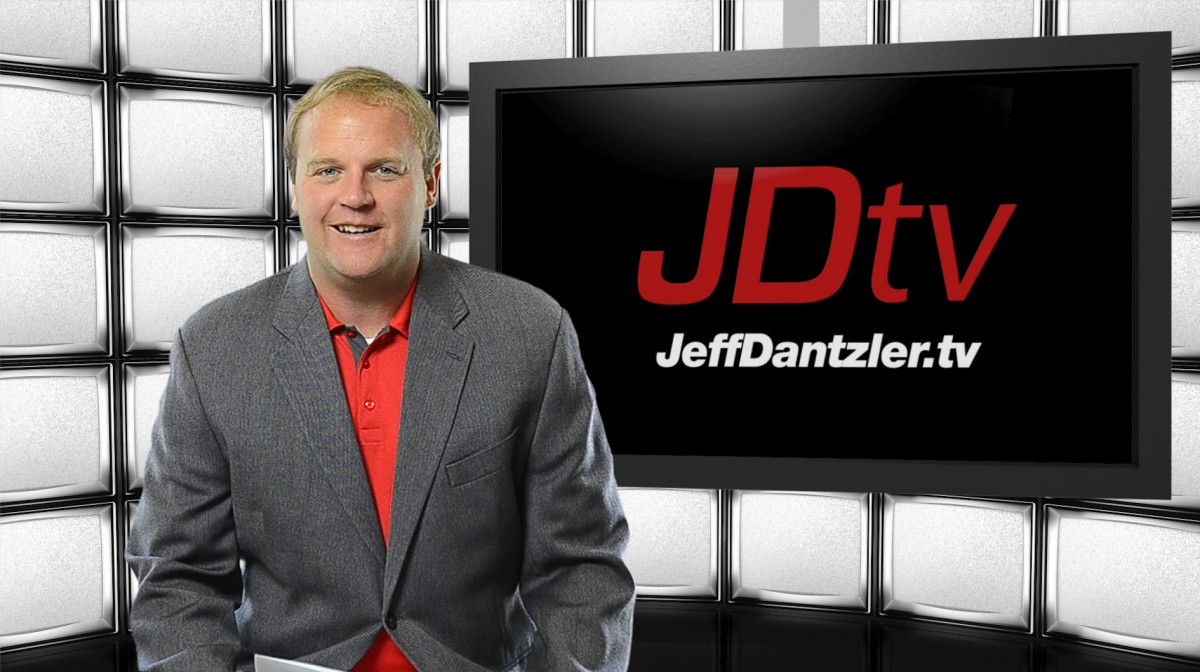 [su_spacer size="40″] October is the meat of the college football season. This is when the true contenders emerge. There are some big ones this Saturday; none more so than Alabama's trip to Texas A&M. Teams are emerging with an eye on championships and the dream of those four coveted spots. What a job by first year coaches Jim Harbaugh at Michigan and Jim McElwain at Alabama. Those programs are right back on track.
[su_spacer size="20″]
1. LSU
– The Bayou Bengals hosted South Carolina due to the horrible flooding in Columbia, and LSU prevailed. Here come the Gators for a mega showdown in Baton Rouge. LSU is right in the thick of the playoff conversation and Leonard Fournette is the front-runner for the Heisman Trophy.
[su_spacer size="40″]
2. Utah
– In one of the biggest games the Utes have played since joining the PAC-12, Utah held off the tough Cal Golden Bears to win 30-24 in Salt Lake City. This schedule is tough. Arizona State comes to town Saturday night and then Utah heads to Southern Cal.
[su_spacer size="40″]
3. Florida
– The Gators are growling and rolling under first year coach Jim McElwain. The incredible comeback victory over Tennessee set the tone. Florida's defense flat out shut down Missouri last week. Now comes a mega showdown at LSU.
[su_spacer size="40″]
4. Texas A&M
– The Aggies are cooking and hungry for Alabama to come to town. There is a lot of intertwined history between these two programs, going back to the Junction Boys and the man in the Hounds tooth hat. A victory here and the Aggies are in the thick of everything.
[su_spacer size="40″]
5. Clemson
– The Tigers are flat out answering the bell. Clemson was on upset alert after its thrilling, highly touted victory over Notre Dame, the Orange and White rolled past Tech. Deshaun Watson is a great quarterback and this Clemson defense showed a lot of teeth against the Yellow Jackets rushing attack.
[su_spacer size="40″]
6. Ole Miss
– Ole Miss took care of New Mexico State and now comes the trip to Memphis. Hugh Freeze and Justin Fuentes are two of the top young coaches in the business. Ole Miss has a lot on the line; Undefeated Memphis would love to pick up what would be one of the biggest wins in school history.
[su_spacer size="40″]
7. Alabama
– What this program has done under Nick Saban's watch in this era of the Southeastern Conference is incredible. Bama was tested by Arkansas, but of course prevailed. The Tide will have their hands full with a trip to A&M.
[su_spacer size="40″]
8. Baylor
– It was no contest, as the bears jackhammered hapless Kansas. The Bears don't figure to have a serious test until November when things get turned up a notch. Art Briles has done a tremendous job producing wins at the Baylor helm.
[su_spacer size="40″]
9. TCU
– The Horned Frogs survived another scare from always tough Kansas State, but they prevailed in a shootout. Gary Patterson has a defensive background, and these high scoring Big XII games must make him shake his head. But he and his team have found a way.
[su_spacer size="40″]
10. Ohio State
– The Buckeyes got the offense rolling with a 49-28 victory over Maryland to stay undefeated. Ohio State hosts Penn State Saturday. Urban Meyer has built a powerful machine in Columbus.
[su_spacer size="40″]
11. Florida State
– The Seminoles edged old rival Miami 29-24to make it 5-0 on the season. Florida State has lost just once in the past two and a half years. The 'Noles host Bobby Petrino, Todd Grantham and Louisville at high noon in Doak Campbell Stadium. Dalvin Cook is one of the best tailbacks in the land.
[su_spacer size="40″]
12. Michigan State
– The Spartans snuck past another mediocre Big Ten team, downing Rutgers 31-24. They have been living dangerously and now go to Michigan, which is cooking. Mark Dantonio is a superb coach and this will be a great matching of the wits between Jim Harbaugh and him.
[su_spacer size="40″]
13. Iowa
– The Hawkeyes are on target with a perfect 6-0 record after a hard fought 29-20 win over Illinois. Iowa has a huge game at Northwestern Saturday. The Hawkeyes could really create some distance and put themselves in a great position to play for the Big Ten title.
[su_spacer size="40″]
14. Oklahoma State
– The Cowboys are finding a way to win. Oklahoma State edged West Virginia 33-26 in overtime to improve to 6-0 on the season. The Cowboys have this week off then host lowly Kansas. Their November schedule is quite grueling.
[su_spacer size="40″]
15. Michigan
– In his first year, Jim Harbaugh has struck up the band. They are proudly singing "Hail to the Victors," are a third straight shutout. Michigan lost the season opener at Utah and has been very good since. They are trending up and have the Spartans in their cross-hairs Saturday.
[su_spacer size="40″]
16. Notre Dame
– The Fighting Irish held off dangerous Navy and their potent triple option attack to bounce back from their tough loss at Clemson. Now comes the renewal of college football's great intersectional rivalry. Southern Cal visits South Bend and the Notre Dame defense will really be put to the test.
[su_spacer size="40″]
17. Northwestern
– The Wildcats are licking their wounds after taking a pounding at Michigan. They will have to try and bounce back with a big game against Iowa. The winner of this one is the front-runner in the Big Ten West. Northwestern has an impressive resume of wins this year.
[su_spacer size="40″]
18. Stanford
– Though Andrew Luck and Jim Harbaugh, Stanford had some of its greatest gridiron days ever. The Cardinal and Cal are the front-runners in the PAC-12 North, rejuvenated after last season's disappointment. They have a huge showdown with UCLA Thursday night on The Farm.
[su_spacer size="40″]
19. UCLA
– The Bruins head to Stanford in a big inter-division PAC-12 match-up. UCLA tries to bounce back from its loss to Arizona State, while the Cardinals are coming off a blowout victory over Arizona. The Bruins need a win to stay in the hunt in the PAC-12 South.
[su_spacer size="40″]
20. Cal
– The Golden Bears were right there with Utah despite being plagued by turnovers. Standout quarterback Jared Goff threw five interceptions, but Cal was still right there with a shot to win. At 5-1 and 2-1 in the PAC-12, Cal has this week off then goes to UCLA.
[su_spacer size="40″]
21. Oklahoma
– The Sooners got off to a slow start in the Red River Shootout and couldn't recover, falling to a Texas team that looked hapless in a 50-7 jack-hammering to TCU. This has to go down as one of the most disappointing losses of the Bob Stoops era.
[su_spacer size="40″]
22. Memphis
– The Tigers have been waiting for this one and it has been a perfect start for standout young coach Justin Fuentes's team. Ole Miss comes in at 5-1, and the unbeaten Tigers are starved for a win against their regal foes from an hour south of the city.
[su_spacer size="40″]
23. Duke
– The Blue Devils drilled Army 44-3 to make it 5-1 on the year. Duke has Saturday off and then a tough trip to Virginia Tech. David Cutcliffe is an excellent coach who has done incredible things in Durham.
[su_spacer size="40″]
24. Mississippi State
– The Maroon bulldogs have been better than many thought this season. MSU pounded Troy and should do the same to Louisiana Tech prior to Kentucky coming to town. Dan Mullen has done great things in Starkville.
[su_spacer size="40″]
25. Kentucky
– The Wildcats are 4-1, falling only to Florida, and 2-1 in Southeastern Conference play. Patrick Towles may be the best quarterback in the league. They have a big opportunity Thursday night in Lexington with Auburn in town.
[su_spacer size="40″]
---
[su_spacer size="40″] Make sure to check out
Bulldawg Illustrated's
latest print edition:
Don't Jump Ship
, digital issue available for free online click
HERE
.
[su_spacer size="80″]