[su_spacer size="20″]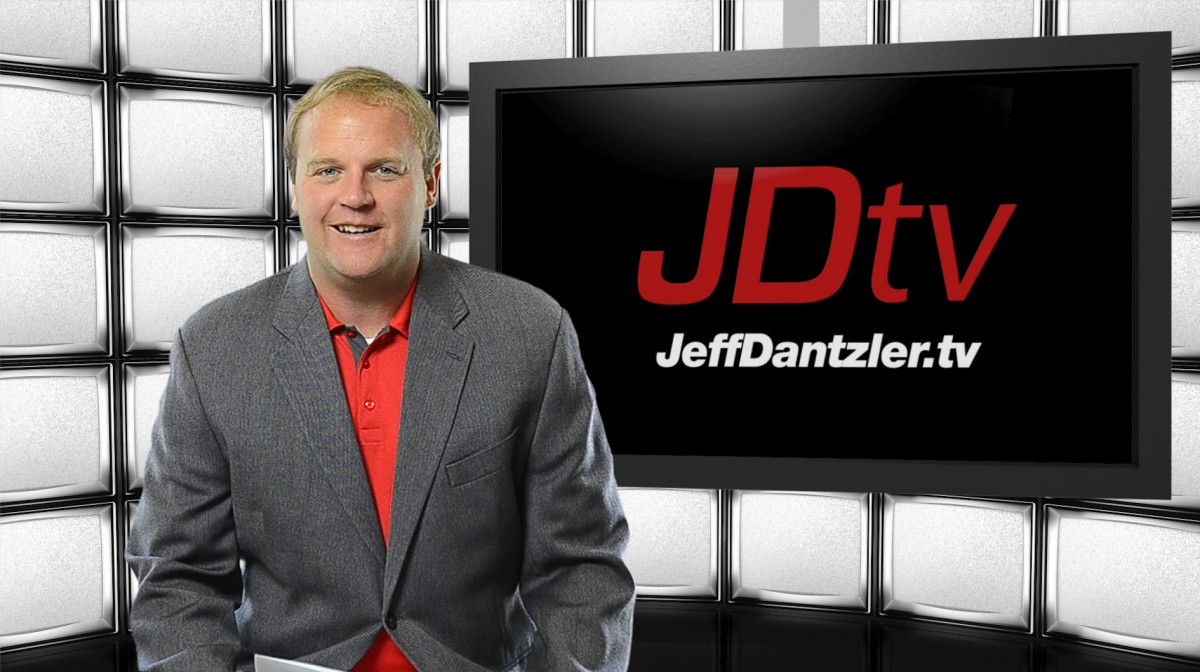 [su_spacer size="40″] Half of the top ten was idle this past Saturday, as the mega-showdowns are upon us. The big one is in Tuscaloosa, as LSU goes to Alabama. All the big games in the Big XII are in November, and that includes the big shootout in Stillwater pitting TCU and Oklahoma State. There are an inordinate number of undefeated teams at this point in the season, including a trio from the Big Ten, Big XII and the American. Plus the American has been a huge story. We are now in the third month of the season, which just flies by every year.
[su_spacer size="20″]
1. LSU
– The Bayou Bengals are flying this year. Leonard Fournette is the Heisman Trophy front-runner and this talented Tiger team is bound for Tuscaloosa for a mega-showdown with everything on the line.
[su_spacer size="40″]
2. Clemson
– The Tigers offense was blazing in a win at N.C. State. That was a classic trap game, coming off the 58-0 rout at Miami. Now comes one of the biggest games in school history, as the Tigers host Florida State. Clemson has put itself into position.
[su_spacer size="40″]
3. Baylor
– The Bears has another open date before a Thursday night affair at Kansas State. This gave the Bears time to make their offensive adjustments with the loss of standout injured quarterback Seth Russell. Art Briles once again has the Bears roaring.
[su_spacer size="40″]
4. TCU
– The Horned Frogs had no trouble with West Virginia Thursday night. They had a couple of days extra to get ready for Saturday's mega-showdown high scoring Oklahoma State in Stillwater.
[su_spacer size="40″]
5. Alabama
– Once again, Alabama and LSU is the game of the year in the mighty Southeastern Conference. The Crimson Tide is powerful on the line of scrimmage and Derrick Henry is an elite running back. Bama is still in the hunt for everything with LSU coming to town.
[su_spacer size="40″]
6. Ohio State
– The Buckeyes were off this past weekend, but got some bad news with JT Barrett's legal run-in. But Urban Meyer has plenty of horses. Minnesota has to be in a "what would have been" funk after losing in a heart-breaker to Michigan.
[su_spacer size="40″]
7. Florida
– The Gators cause turnovers, play great in the punt game and make teams pay. Jim McElwain won his first cocktail party, and Florida has a great shot at being 10-1 with the 'Noles and then the SEC Championship Game.
[su_spacer size="40″]
8. Michigan State
– That miracle win over Michigan may have flipped the switch for Sparty, which had been in full survivor mode. Michigan State will have to be focused and not look ahead, as they go to Nebraska. Who would have that any fan could say that? Looking past Nebraska?
[su_spacer size="40″]
9. Iowa
– The Hawkeyes are 8-0 after an opportunistic win over Maryland. Iowa has a very manageable schedule the rest of the way, but they have to make sure they don't get too far ahead of themselves. That certainly goes for Saturday at Indiana, which has put a scare into a couple of teams.
[su_spacer size="40″]
10. Oklahoma State
– Mike Gundy has a firecracker offense in Stillwater. The Cowboys trailed Texas Tech 31-14, but scored 70 and rolled to basketball score victory. It may take 70 against TCU. The winner of this one puts itself in a really good spot.
[su_spacer size="40″]
11. Stanford
– The Cardinal snuck out one of those wins that championship caliber teams have to get, as they edged Washington State 30-28 in Pullman. Their defense holding WSU to field goals in the first half was the key. They'll have to deal with the altitude and a fine young coach in Mike McIntyre at Colorado.
[su_spacer size="40″]
12. Utah
– Kyle Whittingham's team bounced back with a 27-12 win over Oregon State to improve to 7-1 on the year, and 4-1 in the PAC-12. The Utes will try and avoid the upset again Saturday at Washington. Whittingham has done excellent work at the helm in Salt Lake City.
[su_spacer size="40″]
13. Notre Dame
– The Fighting Irish edged tough Temple 24-20 in Philly, handing the Owls their first loss of the season. Notre Dame hits the road for Pitt Saturday. The Panthers and Irish have some history. Notre Dame is still alive in the quest for one of those four spot.
[su_spacer size="40″]
14. Oklahoma
– The Sooners blew away Kansas, surprise, surprise. Iowa State visits Norman and things really get turned up. Oklahoma is haunted by that loss to Texas, but could play itself into a special season if they handle a brutally tough November gauntlet.
[su_spacer size="40″]
15. Florida State
– The Seminoles came back from their devastating loss at Tech with a big number against Syracuse. Now comes the big test, as FSU locks up with Clemson in Death Valley. A win puts Florida State in the driver's seat for a spot in the ACC Championship Game.
[su_spacer size="40″]
16. Memphis
– The Tigers came back from a sluggish start to pull away from Tulane 41-13. Now comes a huge showdown with Navy in the Liberty Bowl with some big time implications. Memphis could play itself into something special, and Justin Fuente's agent has his phone ringing off the hook.
[su_spacer size="40″]
17. North Carolina
– Very quietly the Tar Heels have won seven straight games since losing one they should have won against South Carolina in Charlotte to open the season. Carolina sits atop the ACC Coastal and they are hungry for a win against rival Duke. It's not the hardwood, but there is a lot on the line for this one.
[su_spacer size="40″]
18. Mississippi State
– Dan Mullen has Mississippi State sitting at 6-2 and ventures to Missouri for a Thursday night showdown against one of college football's worst offenses. MSU is tough and physical and strong.
[su_spacer size="40″]
19. Ole Miss
– The Rebels had an excellent second half and took down Auburn 27-19. Sitting at 7-2, with just one conference loss, Ole Miss tries to take down Arkansas at Vaught-Hemingway Stadium. If the Rebels win, the next two with LSU and Mississippi State are enormous.
[su_spacer size="40″]
20. Houston
– The Cougars are smoking hot, and got a nice signature win over Vanderbilt 34-0. Houston coach Tom Herman is a hot name in his first year at the helm. Cincinnati comes to town this Saturday, as the Cougars try and make it 9-0.
[su_spacer size="40″]
21. Toledo
– The Rockets are the team of the year in the MAC, sitting at 7-0 with a September win over Arkansas. Toledo plays a huge one in the Glass Bowl against Northern Illinois, which has been the kingpin of the MAC.
[su_spacer size="40″]
22. Temple
– The Owls put up a valiant effort against Notre Dame in one of, if not the, biggest game in school history. Temple figures to bounce back in strong fashion at SMU, which is a long way from Eric Dickerson and Doak Walker.
[su_spacer size="40″]
23. Michigan
– After arguably the most devastating loss in program history, the Wolverines stewed for a weak and then had a magnificent goal line stand to win at Minnesota, which assisted with some plain awful clock management. Rutgers visits the Big House Saturday.
[su_spacer size="40″]
24. Texas A&M
– The Aggies took down South Carolina and now try and knock Auburn below .500. Texas A&M got dominated by Alabama and Ole Miss, and now look for a strong close in November. This team has really had some ups and downs, dramatic ones, the last three years.
[su_spacer size="40″]
25. Navy
– The Midshipmen are once-beaten, losing only to Notre Dame, and tied for first place in their division with Memphis. These two square off Saturday in the Liberty Bowl. QB Keenan Reynolds is a record setting standout.
[su_spacer size="40″] [su_spacer size="40″]