Him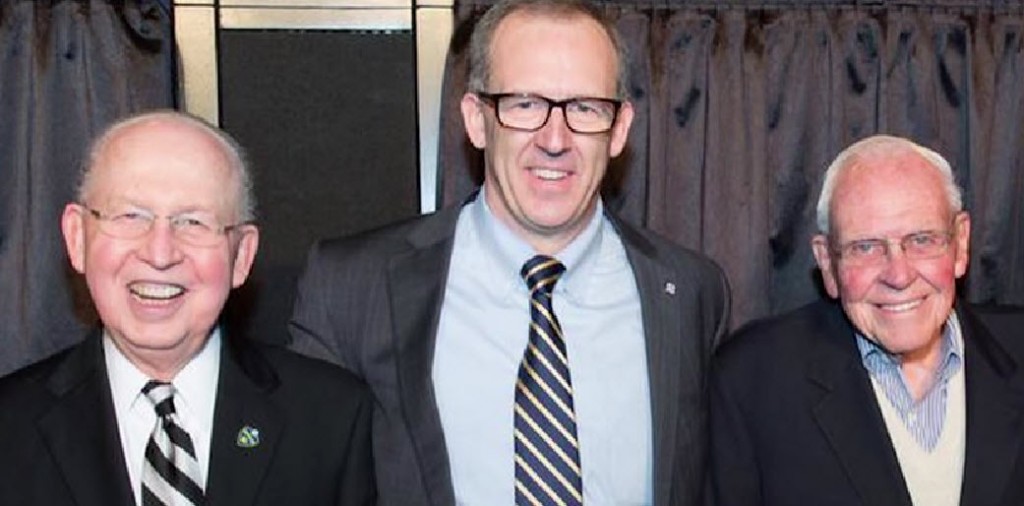 [su_spacer size="20″] Big Ten schools, unlike their SEC counterparts, are free to hold recruiting camps anywhere in the United States. SEC members are restricted by conference rule to having these functions on their campuses. As the nation's demographics continue to change, fewer big time college prospects are found in the Big Ten footprint relative to the SEC and B1G institutions have begun making forays into the South to entice football prospects.
During a recent interview commissioner-select Greg Sankey was asked about the conference's response to these satellite camps:
[su_quote style="modern-light" cite="Montgomery Advertiser" url="http://www.montgomeryadvertiser.com/story/sports/college/2015/04/20/mike-slive-greg-sankey-address-cost-attendance-athlete-behavior-satellite-camps/26099529/"]
Q:
It's come up against with Michigan's upcoming tour. When you're outnumbered on this issue nationally, will the SEC fall in line with other conferences or can you change the rule as you desire?
Sankey: We just had a conversation with our coaches. We said look, there are two options. One is you can remove a conference rule and free yourselves up to engage in that behavior. Or, you can introduce a national rule to say camps are camps that are on campus, like we have in basketball. Our coaches said, we'd like national legislation that says run your camps on your campus. We will have that conversation in Destin.
I will be very clear that I have raised that issue on a football recruiting subcommittee on which I participate. I expect the counsel, if the words 'should have a conversation' then the words 'should have a conversation' about that issue, and I would expect if it doesn't change, then we're not simply going to be the only one of five. I think the ACC has a similar rule to us, so just to be clear there are three conferences among the five that do that.
The next observation is I'm not sure that the others want out coaches going to places like State College, Pennsylvania, because very clearly, if we do take the approach others have, they will go places and run those satellite camps, and it will certainly I would expect change the tone of the conversation. Part of what I appreciate among our coaches is they view the responsible thing to do is to focus our camps on campus. That's what we're going to pursue at this time.
[/su_quote] [su_spacer size="40″] Sankey is understated. Let's be clear, the last thing Big 10 coaches want is for Jeremy Pruitt, Hugh Freeze and the current Auburn bag-man (just kidding, barners) setting up camp tours throughout the rust-belt. Ohio State, Michigan and Penn State may relish the challenge but I'm betting the rest of the B1Gs will want to put and end to the practice once the Baton Rouge big-top comes to town.