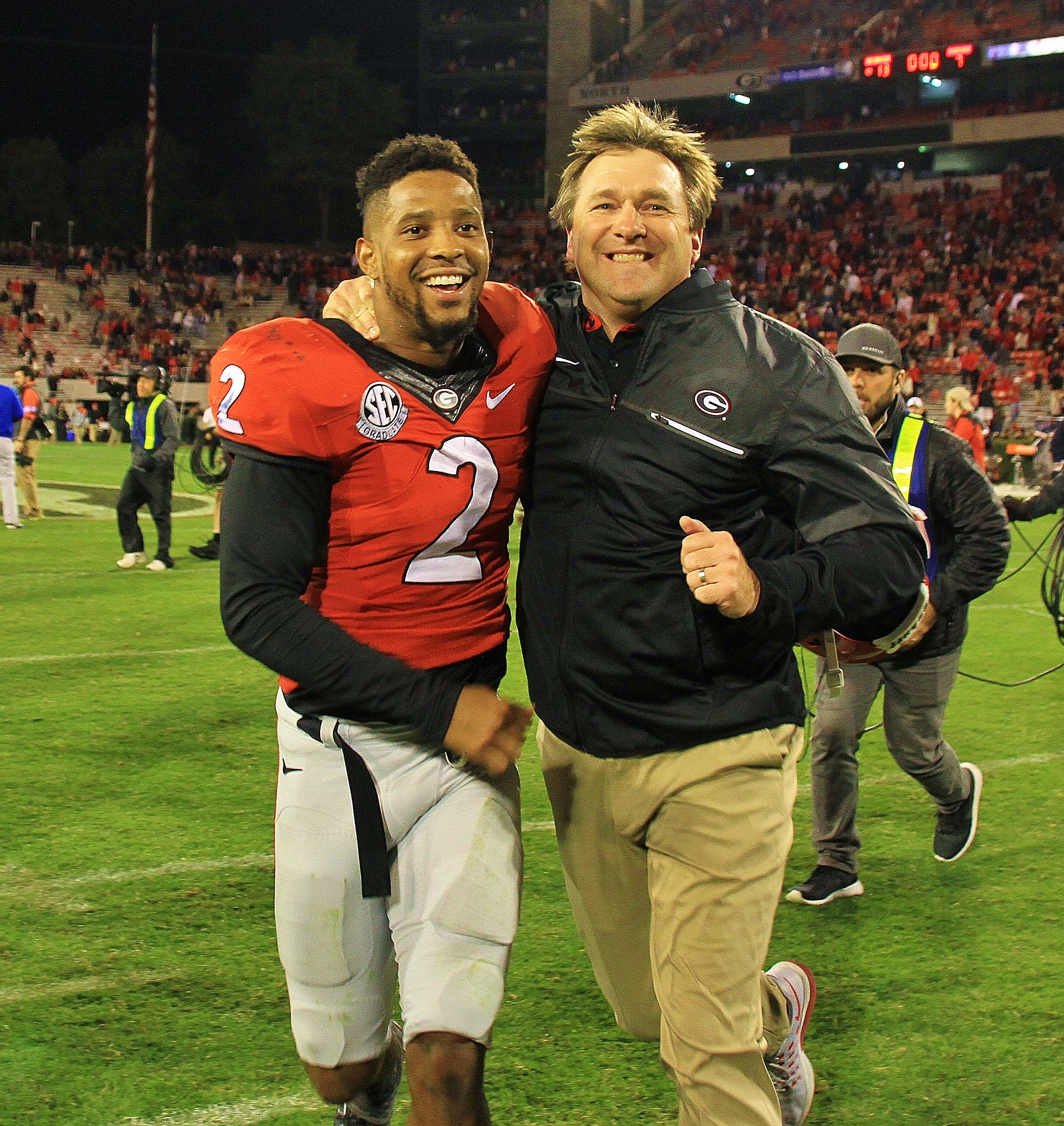 The Southeastern Conference held their annual Spring Meetings at Hilton SanDestin Beach Resort down in Destin, Florida this past week wrapping up this year's session on Friday. A number of policy issues were touched on including whether or not to allow the sale of alcohol in league members' venues, extending the college football regular season by two games to 14, and the SEC's graduate transfer rules.


Currently, the SEC's graduate transfer rule states that a player who has graduated has to have two years of eligibility left or has to sit for one year before being allowed to play which is different than the NCAA's transfer rules which do require undergraduates to sit out a year but graduates are allowed to play immediately, even if they just have 1 year of eligibility left. On top of that, the league has to grant a waiver for a graduate who wishes to transfer within the conference. A number of SEC coaches spoke on the SEC graduate transfer rules, and Alabama Head Coach Nick Saban is especially not a fan of allowing intra-conference graduate transfers.


"I've never been in favor of free agency in our league," Saban said. "I don't think that's a good thing. I wasn't for it last year. I don't think I'll ever be for it. I mean, why should guys leave your team and go play for somebody else and you have to play against them? I don't think that's fair."


Saban's stance is 180-degress opposite that of Georgia Head Coch Kirby Smart, who thinks players who have put in the effort to earn their degree and graduate should be able to transfer without penalty.


"If that kid has been in your program and he's graduated from your university, I think he should have the capability to go somewhere and play football," Smart said. "He's earned that right, and he's fulfilled his obligation to get a degree from that university. So I think it's important to allow that."


Coach Smart later went on to add:


"I certainly think it's nice to have a level playing field with the conferences we compete against; so, I'm in support of allowing the graduate transfer penalties to be the same as other conferences and maybe not singling us out or making it a little more difficult for a guy to come in and get to play."


And Kirby has a point. With the SEC requiring a graduate to have two years of eligibility left to play or he has to sit one year, most are not interested or willing to do that and so end up bypassing SEC programs in favor of being able to play right away. On top of that, while banning intra-conference graduate transfers certainly keeps the league programs from pilfering players from each other, if a player wants to transfer and play elsewhere, all he has to do now is go out of conference to do so. The SEC basically has tied one hand behind their back when competing against the other Power 5 conferences like the ACC, Big 12, B1G, PAC-12. But perhaps Nick Saban is taking this more personally as he had two graduates that were granted waivers to transfer to rival SEC programs from his program last year, Maurice Smith and Chris Black.


Last year, Chris Black was granted a waiver to transfer to Missouri without much fanfare, but Bulldawg fans along with the rest of the country remember the other player well. Defensive back Maurice Smith wanted to transfer from Alabama after graduating to Georgia but was blocked by Nick Saban from doing so per the SEC's rule, which ended up becoming a public relations nightmare for the Tide. The SEC eventually granted Smith a waiver to transfer and play for the Bulldogs and the Tide finally relented due to public pressure, but Saban still does not agree that that was the right thing to do.


"Until last year it was kind of understood that players couldn't transfer within the SEC," said Saban. "And we had rules that said we didn't want to do that. But it got pushed and we gave in."


Coach Saban added about the SEC waiver granting Maurice Smith the right to transfer from Alabama to Georgia: "I don't know what advantage was created by all that. "I don't know who won any more games or lost any more games because of that. I don't know who benefited from it."


And Georgia proposed this week that the SEC come in line with the NCAA graduate transfer rule so that players would be allowed to transfer within the conference and also play immediately without needing a waiver if they only had one year of eligibility left. That proposal was tabled for a year for the NCAA's graduate transfer task force to look at the issue further. So the SEC's policy will stay the same with one exception. On Friday, the conference presidents did vote to ease the penalties for a program that takes a graduate transfer who doesn't meet the required Academic Progress Report points, which would result in a three-year ban from a school taking graduate transfers.


That part of the rule has prevented and would have prevented Florida from being able to accept the transfer of quarterback Malik Zaire from Notre Dame because they were under that 3-year ban. Now, the penalty has been lowered from 3 years to just 1 year, clearing the way for Zaire to transfer. On top of that, the SEC has also eliminated the requirement that graduate transfers must complete all possible APR points at a previous college before enrolling at a SEC school.


While I'm all for allowing players who put in the work and graduate in less than 4 years to transfer anywhere they desire, I'm not in favoring of the SEC lowering the restrictions on the APR points. But here is SEC commissioner Greg Sankey's explanation as to why they voted to lessen those restrictions:


"One might have a difficult semester but still earn an undergraduate degree," Sankey said. "So we're going to honor the undergraduate degree."


The question now is whether or not the league presidents will again table UGA's proposal this time next year, vote it down or finally use some common sense and allow intra-conference graduate transfers. What is your opinion? Do you side with Kirby Smart or Nick Saban? Do you think student-athletes should be able to transfer without penalty within the SEC or do you think the intra-conference ban should remain in place?


---
Recent Articles by Bob Miller


[pt_view id="83405b425p"]