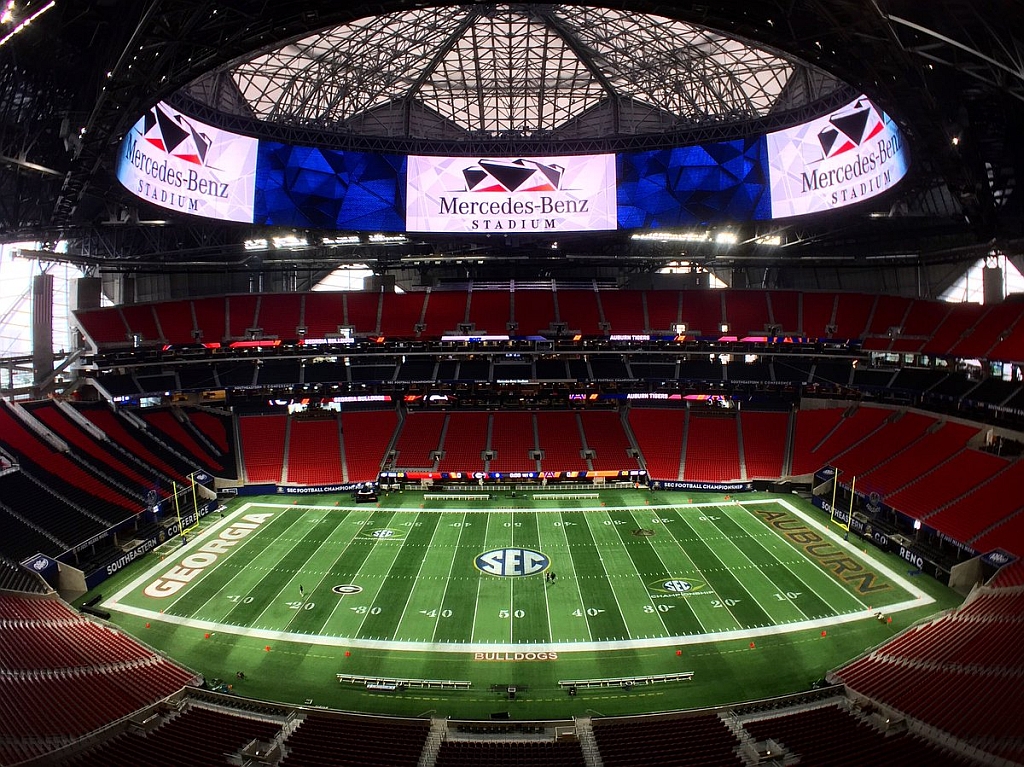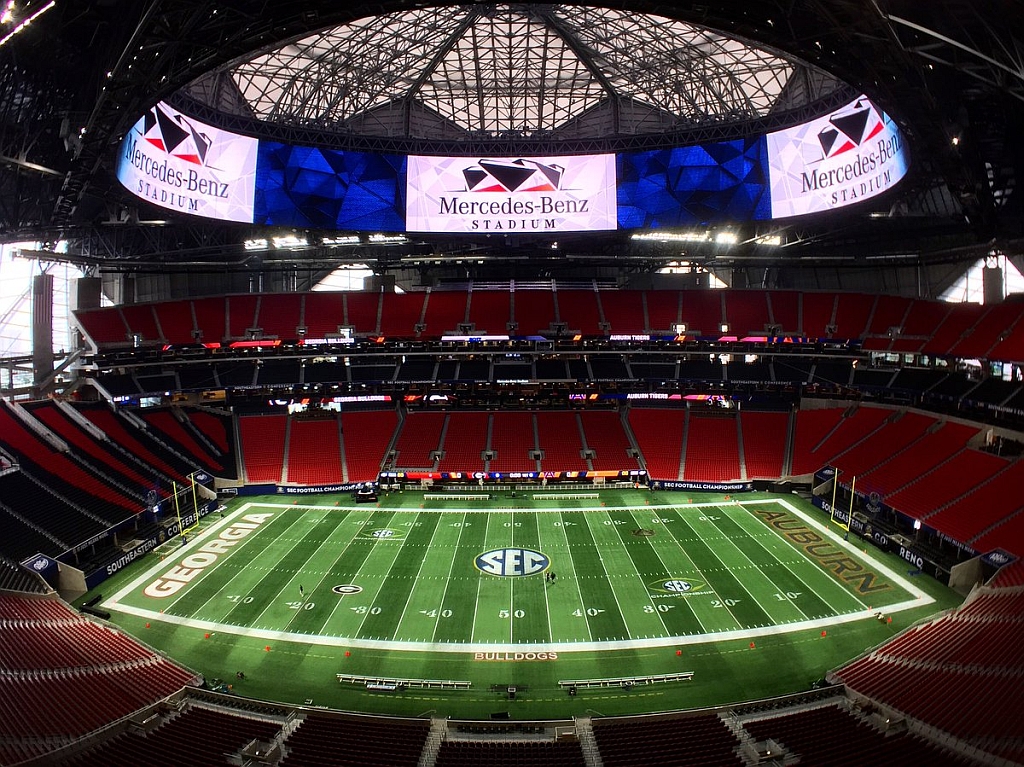 Mark Schlabach of ESPN, an old friend and one of the most accomplished college football writers in the business, joins us again to talk about the SEC Championship Game.
What is your take on Georgia this season?

"I think it's obviously a big step in the right direction for Georgia. The thing that has probably impressed me the most about Kirby Smart's second season is that the Bulldogs have taken care of the teams they're supposed to beat like Florida, Georgia Tech, Tennessee, etc. In the past, there always seemed to be one or two slip-ups along the way, but that hasn't been the case this season. I think Smart has laid a really nice foundation, and he and his staff have the pieces in place to be successful the next few seasons."
What does Georgia need to do to beat Auburn?

"Georgia's offensive line certainly needs to do a better job against Auburn's menacing defensive front. Nick Chubb and Sony Michel never had a chance to get started at Auburn three weeks ago, and Georgia can't afford to put everything on quarterback Jake Fromm's shoulders on that side of the ball. Georgia's defense needs to do a better job of containing the perimeter. Auburn was the first team that really had success running laterally against UGA. More than anything, Georgia needs to play within itself and avoid the self-inflicted wounds that turned the regular-season game into a rout."
What is the playoff scenario for the SEC?

"I think the winner of the SEC Championship Game, whether it's Auburn or Georgia, is guaranteed to grab one of the four spots in the CFP. I think the loser of the game is probably left out of the playoff, but will still be invited to play in a New Year's Six bowl game, most likely the Orange Bowl or Peach Bowl. I think Alabama still has an outside shot to make the playoff, even though the Crimson Tide fell to Auburn in the Iron Bowl and didn't win the SEC. If Oklahoma were to fall to TCU in the Big 12 Championship Game, I think the Tide's chances to make the playoff would increase dramatically. If Ohio State knocks off undefeated Wisconsin in the Big Ten title game, the CFP selection committee would have to decide between two-loss Ohio State, with a Big Ten championship, and one-loss Alabama, which didn't win the SEC."
How do you see the coaching carousel playing out with all the movement in the SEC?

Note: This article was written for Bulldawg Illustrated's print issue for the 2017 SEC Championship which was printed on Monday before several of the coaching moves that have occurred this week.

"It's pretty fluid, and we're probably going to have as many or more openings in the league since there were six changes before the 1946 season. Florida is going to be scrambling if UCF coach Scott Frost decides to stay in Orlando or takes over Nebraska, his alma mater. Tennessee seems to be zeroing in on Mississippi State's Dan Mullen, who might also be a factor at Florida. Arkansas wants Auburn's Gus Malzahn, but I'm not sure the Tigers will let him go easily after he won the Iron Bowl and SEC West. Texas A&M seems to be all-in on Florida State's Jimbo Fisher, who is going to have a tough decision to make. Fisher would probably be a top candidate at Auburn if Malzahn leaves. Ole Miss is awaiting its sentence from the NCAA before deciding what to do."
Do you think what happened three weeks ago at Auburn will factor into Saturday?

"I think there's definitely a motivational and revenge factor for Georgia, but it's not going to make it any easier blocking Auburn's defensive front. I think there's some truth to the old adage that it's difficult to beat a team twice, and I think it will probably be a closer game since it's being played on a neutral field. A lot might depend on the health of Auburn's running backs, but Georgia's offensive line is going to have to be a lot better than it was three weeks ago for the Dogs to win."
After the loss to LSU, could you have imagined where Auburn is now?

"I think Gus Malzahn has done one of the better coaching jobs in the country. The Tigers were basically left for dead after that loss at LSU, and he was able to keep his team together and ignore the outside noise. Quarterback Jarrett Stidham had to make an adjustment after transferring over from Baylor, and he's been much, much better over the past month. Kevin Steele has done a remarkable job leading Auburn's defense."
What is your score prediction?

"Georgia 20, Auburn 17"

---
Recent Articles by Jeff Dantzler


[pt_view id="b358db4n1f"]