[su_spacer size="20″]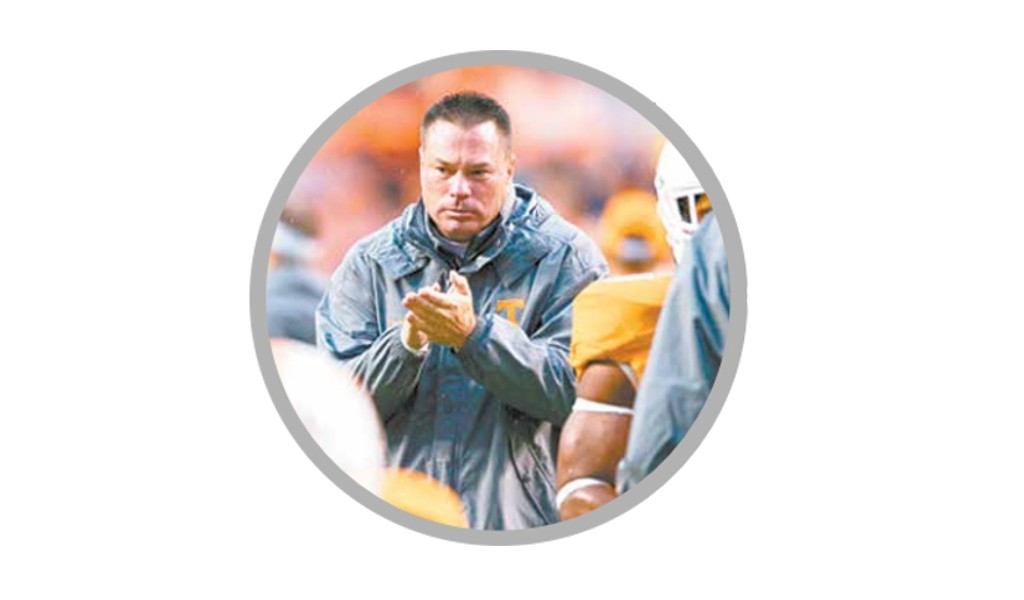 [su_spacer size="30″] Bounced from the ranks of the undefeated by old nemesis Alabama this past Saturday night at Sanford Stadium, the 4-1 Bulldogs (2-1 SEC) now go into an even more crucial conference battle in Knoxville, Tenn. this coming weekend.
[su_spacer size="30″] Georgia will encounter East Division rival Tennessee at 3:30 p.m. (CBS-TV) Saturday at the Volunteers' Neyland Stadium.
[su_spacer size="20″]
The Vols, under third-year head coach Butch Jones, have struggled to a 2-3 start to the 2015 campaign. Tennessee has beaten Bowling Green (59-30) and Western Carolina (55-10) but suffered two excruciating losses to Oklahoma (by 31-24 in 2 OTs) and Florida (28-27). At Neyland, the Vols led the Sooners by 17-0 in the second quarter only to see Oklahoma rally to tie the game at the end of regulation and then put Tennessee away in the two extra periods. The Florida loss in Gainesville was perhaps even more gut-wrenching as the Volunteers led the Gators by scores of 20-7 and 27-14 (with less than five minutes remaining) only to let Florida eke out the win on freshman Antonio Callaway's electrifying 63-yard touchdown reception from quarterback Will Grier with just1:26 remaining. And needed a victory badly this past Saturday against Arkansas, the Vols came up yet short again.
[su_spacer size="40″] Prior to the kickoff against Arkansas, sophomore tailback Jalen Hurd (6-3, 227) was the Vols' rushing leader with 402 yards and a 4.7 per carry average, with seven touchdowns. Junior quarterback Joshua Dobbs (6-3, 216), from Alpharetta, followed with 243 yards and a 5.1 average and then came sophomore transfer (from Alabama) Alvin Kamara (5-11, 195) with 211 yards and a team-leading 6.8 average per carry. In the loss to the Gators, Dobbs kept the ball for 136 yards rushing while Hurd also went over the century mark with 102 yards. Dobbs had passed for 557 yards and five touchdowns entering the game against the Razorbacks while sophomore tight end Ethan Wolf (6-5, 240) was Tennessee's top pass receiver with 11 catches for 126 yards.
[su_spacer size="40″] Junior linebacker Jalen Reeves-Maybin (6-1, 230) is far and away the Vols' leading tackler while sophomore defensive end Derek Barnett (6-3, 267) has also performed well for the UT defense this fall. With 17 returning starters from last season's 7-6 team, the Volunteers also have seasoned veterans on defense in senior end Curt Maggitt (6-3, 251), junior cornerback Cameron Sutton (6-1, 190) and senior safety Brian Randolph (6-0, 209).
[su_spacer size="40″] Here are the Big Five factors the Volunteers must accomplish to deal the Bulldogs a second straight SEC defeat this coming Saturday:
[su_spacer size="40″]
1. Know first of all you have the talent to beat Georgia
[su_spacer size="40″] Volunteers, you were within one play of dumping the Dogs the past two seasons, letting Georgia escape with a 34-31 overtime win at Neyland two years ago and also losing by three last season in Athens, by 35-32. No simply coming close this time. Jump on the Bulldogs from the start and keep the foot on the gas throughout.
[su_spacer size="40″]
2. Keep the Georgia defense off balance
[su_spacer size="40″] Do that with an equal blend of the running of Hurd, Kamara and QB Dobbs and the passing of Dobbs to tight end Wolf and capable wideouts Marquez North, Josh Malone, Von Pearson and Pig Howard. And for this to happen, the Vols' O-line has to win the battle up front.
[su_spacer size="40″]
3. Get after Chubb and Michel
[su_spacer size="40″] Fill Georgia's running gaps with D-linemen and linebackers. In other words, get a lot of "T" hats around the ball and gang-tackle the Bulldogs' stellar running backs. Last thing the Volunteers need is for Georgia to hog the football the day long.
[su_spacer size="40"]
4. Get in Greyson Lambert's face
[su_spacer size="40″] Georgia's transfer QB, as well as he's played in Sanford Stadium, struggled mightily in the Bulldogs' only road game at Vanderbilt and, this Saturday, he will have a partisan Vol crowd of 100,000-plus screaming against him. Bring the heat on Lambert and make him rush every throw.
[su_spacer size="40″]
5. Most important of all, play with confidence all four quarters
[su_spacer size="40″] Those games against Oklahoma and Florida should never have gotten away … not with the substantial late leads the Vols owned. As mentioned in factor No. 1, if you get up on Georgia, Big Orange, keep the pedal on the floorboard and just know there will be no blown leads this game.
[su_spacer size="40″]
---
[su_spacer size="40″] Make sure to check out
Bulldawg Illustrated's
latest print edition:
Don't Jump Ship
, digital issue available for free online click
HERE
.
[su_spacer size="80″]