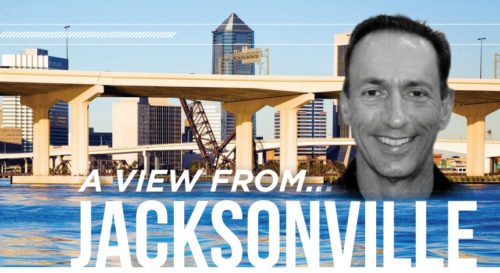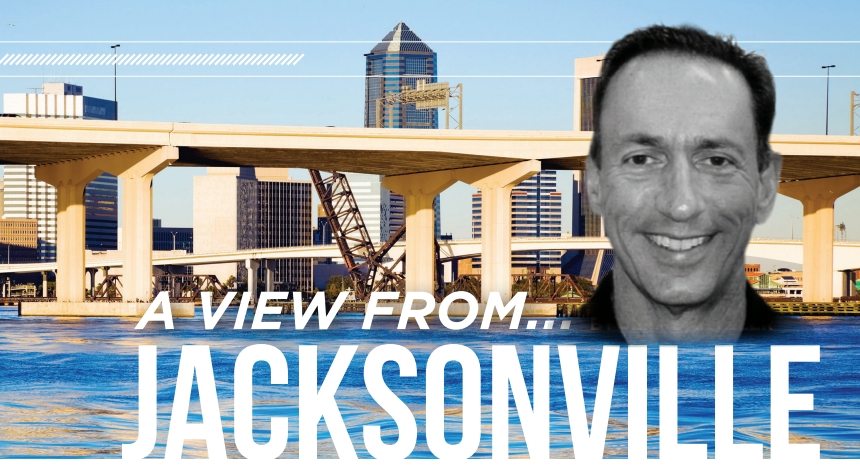 Frank Frangie is a sports icon in Jacksonville and one of the great college football minds of the Southeastern Conference. An old friend from the business, Frank is a ultra­successful and popular talk show host in Jacksonville and has been seen and heard on national and regional radio and television – covering a college football game of the week, calling the Jacksonville Jaguars and offering his expertise on a variety of topics. One of my great old friends in the business is kind enough to once again weigh in on The Cocktail Party.


WHAT IS THE MOOD IN GAINESVILLE NOW?

Mood is pretty somber. Fans are beyond frustrated with the lack of offense. For the third year in a row, the Gators are not in the top 100 nationally in offense and it finally is catching up with them. Only the second 3-3 for Florida start since 1986.


WHAT MAKES THIS GAME SO SPECIAL TO YOU?

As you know, I'm from Jacksonville, born and raised, and was attending this game before I went to school at Florida. There is a magic to Florida-Georgia week in Jacksonville, our own Mardi Gras and New Year's Eve all rolled into one. Gators and Dawgs storm into town, stadium split in half. It's my favorite week of the year.


WHAT DOES FLORIDA NEED TO DO TO WIN?

It's gonna be tough for the Gators this year. I think it is the most overmatched Florida has been in this game since the Vince Dooley years. But the Gators' defense is starting to play well — they've lost the last two games but held the opponent under 20 points. No opponent has gotten to 30 against them. So play good defense, hit a few early plays with what has been an awful passing game to open up a decent running game; keep it close into the third quarter and maybe Georgia starts to tighten up, knowing what has happened in the past. That is Florida's only real chance.


WHAT IS YOUR TAKE ON THE BULLDOGS?

I think it's the best Georgia team I've seen in a long time. The 2002, 2007, and 2012 teams were good, but I think this one might be more complete than any of those. Those teams had David Greene, Matt Stafford, and Aaron Murray, respectively, at quarterback, and each was further along than Jake Fromm is now, obviously. But this Georgia team seems deeper to me, more complete, than any of them. There is a swagger, well-earned, that I'm not sure Georgia has had in recent years.


DURING GEORGIA'S RUN IN THE SERIES IN THE 1970S AND 1980S, DID YOU EVER ANTICIPATE FLORIDA'S DOMINATION OF THE PAST QUARTER-CENTURY PLUS?

No. But that's what has been so amazing and intriguing about this thing. Think about it, Georgia won 15 of 20 in the 70s and 80s, including 10 of the last 12 in that stretch. But Florida has won 21 of 27 since, including one stretch in which the Gators won 13 of 14. It is one of the most incredible turnarounds over a long period of time. The cyclical nature of this thing is one more reason it is so compelling.


WITH WHAT NICK SABAN HAS DONE AT ALABAMA, AND SO MANY COACHES ON THE HOT SEAT, WHAT IS YOUR TAKE ON THE CURRENT STATE OF THE SEC?

The SEC has been Bama and everyone else, but for the most part, college football has been Bama and everyone else. I think the SEC is still down a bit, but Georgia is legit. I don't think I'd pick the Dawgs to beat Bama, and at Auburn won't be easy, but I wouldn't be surprised if the SEC Championship game is 12-0 Georgia vs. 12-0 Bama.


WHAT DO YOU THINK KIRBY SMART IS CAPABLE OF AT GEORGIA?

It's only his second year, but he sure looks like the right guy. And give Georgia fans credit, they've really waited their turn. In the 37 years since Georgia won the national title, they've had to watch all their neighbors get the hardware. Alabama and Miami each have five titles since Georgia last won one; Florida and Florida State have three each, LSU and Clemson each has two. Auburn, Tennessee – even Georgia Tech — all have one. That's 23 national championships that Georgia's neighbors have won since the Dawgs last did it. But Smart could be the game-changer. He recruits like his old boss, Nick Saban, and his teams play with a similar toughness. They are deep, athletic, well-coached. It may not be this year, but before long, the waiting could be over for Georgia.


WHAT IS YOUR SCORE PREDICTION?

The Gators defense will keep them in it early and Florida generally plays well in this game. But Georgia is significantly better and will pull away … Georgia 31, Florida 13.



---
Recent Articles by Jeff Dantzler


[pt_view id="b358db4n1f"]