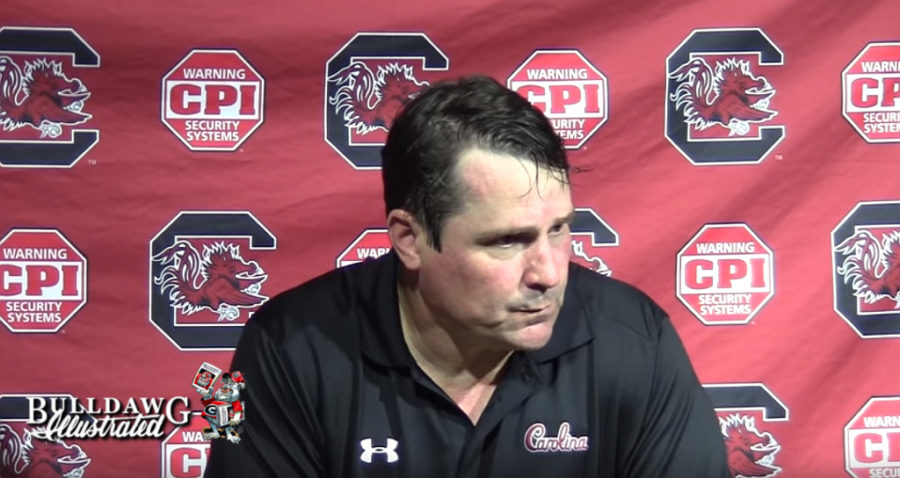 After the Gamecocks upset No. 3 Georgia on Dooley Field at Sanford Stadium in overtime, 20-17, South Carolina Head Coach Will Muschamp discusses the win, compliments Bulldog kicker Rodrigo Blankenship and quarterback Jake Fromm, gives an update on player injuries, and more.
00:00 Opening Statement (Compliments UGA placekicker Rodrigo Blankenship)
"That was a great college football game, and you hate for anyone to lose in that situation, especially the way it happened. Rodrigo Blankenship has been and is an unbelievable representative of the University of Georgia, and kicker, and my heart goes out to him in losing in that fashion. He's an outstanding young man, and he's about all the right things in college athletics. I'm really proud of our guys. They showed a lot of mental toughness. You talk in terms of the character of the program, the culture of the program, the leadership of the program and the character of the young men in that locker room— we've been through a lot this year. We hadn't been very inconsistent to this point, and the bottom line is that we did what we had to do to win the ballgame."
On why he thought South Carolina needed the touchdown after the game was forced into overtime…
"We weren't getting off the field enough on third down in the first half, and [Georgia] was staying on the field. I thought we had some really good coverage. We had some contested throws; Georgia did a nice job. I felt that we needed a touchdown because I was concerned about us going out and making another stop defensively."
01:47 Ryan Hilinski injury
02:03 Muschamp on defense being fatigued
02:51 Play of offensive line
03:55 Rush defense vs. UGA
04:25 What does it mean to win against a top-10 team, your alma mater, like Georga?
04:50 Improvement in tackling
05:17 Moments on the field after Blankenship missed the field goal in overtime
05:58 More injury updates
06:52 How team responded to adversity
07:50 Decision to kick a field goal
08:15 Is this the defense you envisioned
09:13 On UGA QB Jake Fromm
10:52 No comment
11:03 Dakereon Joyner
11:26 Israel Mukuamu
12:14 Javon Kinlaw