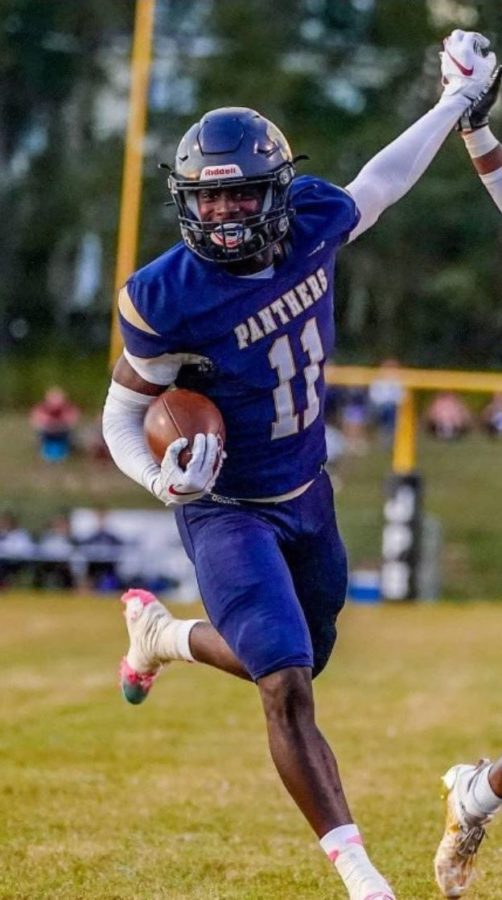 Terrion Arnold has committed to the University of Alabama.
Georgia has missed out on a much needed, highly coveted, defensive back in the 2021 class when it comes to Arnold. A Tallahassee native, Arnold is ranked as the number 2 safety in the entire country by 247 Sports and is the type of player that can make a difference right away. Arnold had the opportunity to contribute immediately and he would have been in the mix from day one because of Georgia losing Richard LeCounte, Mark Webb, Tyrique Stevenson, and Divaad Wilson all in the last calendar year to either graduation or transfer.
Arnold is listed at 6'0″ 180 pounds, admittedly not the biggest safety in the world. However, much like most defensive backs that Nick Saban reels in, Arnold is very physical. Explosive is the key word that comes to mind when I watch Arnold play. He can get up in the air to high point the ball and challenge receivers and he provides highlight reel type moments when he arrives to tackle a ball carrier. Also, he's displayed tremendous ball skills throughout his career when used on offense.
Arnold would have been the second true safety in the 2021 class if he had joined longtime friend David Daniel as a Dawg pledge. Daniel grew up in Florida and had been working on bringing Arnold with him to Athens for quite some time. Not securing Arnold in combination with Daniel doesn't help to fortify a safety position that will be looking for players to step up in a big way. Chris Smith, and Lewis Cine will return and be the leaders there, but the rest will be unproven.
Last year Georgia brought in Major Burns who got the benefit of developing this year under Stevenson, LeCounte, and Webb. Burns, Daniel, Cine, Smith and possibly even Javon Bullard, Ameer Speed, and Daran Branch as swing players will have to make up a very talented group for the Dawgs in 2021 at the safety position, but one that is right now one the most worrisome in terms of experience going forward. The safety position is obviously one that Kirby Smart has a special connection to. David Daniel was an early enrollee and that should help him speed up his acclamation to the college game. However, a full spring practice (COVID permitting) will be highly beneficial to absolutely invaluable to all the young Dawgs in the back end of Georgia's defense.
TERRION ARNOLD YEAR III HIGHLIGHTS