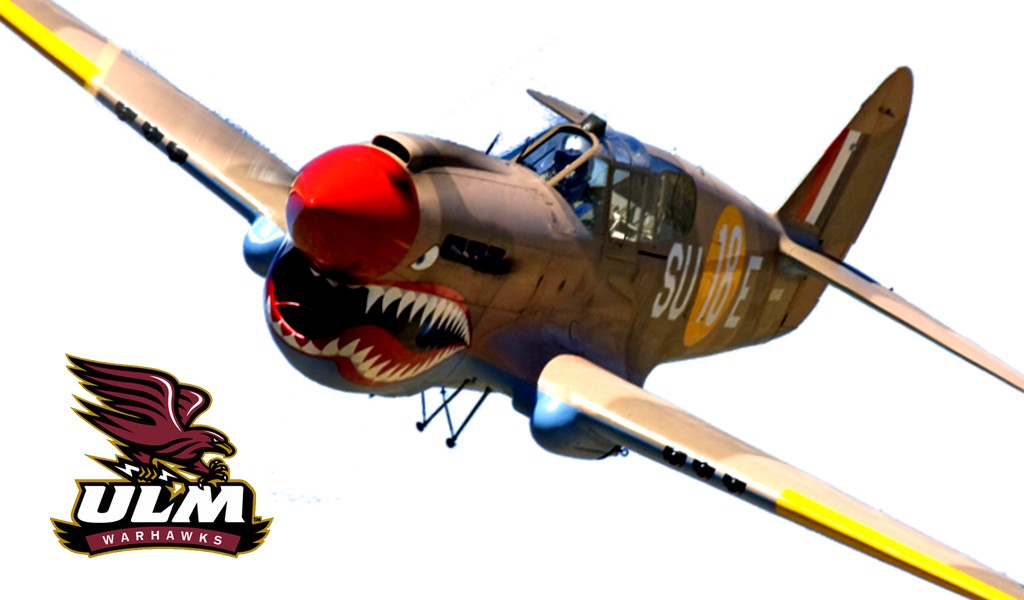 [su_spacer size="20″] The Louisiana-Monroe Warhawks are expected to come away from Sanford Stadium Saturday afternoon with nothing more than a sizable paycheck.
[su_spacer size="20″] That's because the Warhawks are a 35-point or so underdog to 9th ranked Georgia as the Bulldogs prepare to welcome in the 2015 season at high noon in the SEC Network-televised game.
[su_spacer size="20″]
But then, this is football where monumental up sets have been pulled off down -through the years (rememberAppalachian State and Michigan) and the last thing the Bulldogs need is a sloppily-played , uninspired game, a scenario that would keep the mid-major Warhawks in the ball game.
[su_spacer size="40″] La-Monroe enters the new season coming off last year's disappointing 4-8 record (3a5 in the Sun Belt Conference). But despite that dismal season, the Warhawks did beat Wake Forest 17-10) and lost four- other games by six points or less, including just a 21-16 loss at Texas A&M. Louisiana-Monroe also went against two other SEC opponents in 2014, being blanked by LSU, 31-0, and run over by Kentucky, 48-14.
[su_spacer size="40″] As recently as 2012, the Warhawks stunned Arkansas 31-31 in overtime and then fell to the Auburn Tigers by just 31-28, also in an overtime game.
[su_spacer size="40″] From last years' squad, head coach Todd Berry has 17 returning starters, including nine on defense and six on offense. The Warhawks' leading receiver, Rashon Ceaser, is back after catching 77 passes for 872 yards and three touchdowns in 2014. At quarterback, the Warhawks entered fall practice with no less than six candidates chasing the starting assignment. [su_spacer size="40″] Still, it would appear that Louisiana-Monroe has a very slim chance of pulling off the upset Saturday against a superior Bulldogs bunch that should be primed for an outstanding 2015 coming-out party.
[su_spacer size="40″] But, that said, if the Warhawks are to even keep it close and make things interesting for a while, here are the Big Five factors they will have to accomplish to do so:
[su_spacer size="40″]
1. Get after Georgia's new starting quarterback with pressure
[su_spacer size="20″] Whether it's Brice Ramsey, Greyson Lambert or Faton Bauta on the field, it will be a new starter at quarterback for the Bulldogs and a Warhawks defensive unit that held six opponents to less than 22 points and recorded five sacks in four different games, needs to bring pressure and more pressure on the new guy and force him into a shaky passing debut.
[su_spacer size="40″]
2. Don't let the Bulldog tailbacks hit the "homerun"
[su_spacer size="20″] Somehow, someway, keep Nick Chubb and his potent backup buddies … Sony Michel, Keith Marshall, A.J. Turman and Brendan Douglas … from breaking the long runs on Saturday. In other words, don't .give up the big play. Make Georgia grind it out, three or four yards at a time.
[su_spacer size="40″]
3. On offense, keep Jeremy Pruitt's Georgia defense off balance with an unpredictable pass-run balance
[su_spacer size="20″] Throw in some trick plays and hope they catch the Bulldogs off guard and result in big gainers. The element of surprise is always big for a heavy under-dog such as this.
[su_spacer size="40″]
4. Don't get intimidated by all the atmosphere enveloping Bulldawg Nation on Opening Day
[su_spacer size="20″] Warhawks, you've played in huge SEC Stadiums before and stayed to the task at hand (See 2012 season) and you can't play jittery before the 92,000 plus that will pack the stadium this Saturday.
[su_spacer size="40″]
5. Most of all, Warhawks, have the confidence you can stay on the field with the University of Georgia
[su_spacer size="20″] Like any coach will tell you, the opponent, no matter how big and prestigious, puts on its pants the same way you do. Take the contest to the Bulldogs from the start, hit them in the mouth at the opening whistle and let Georgia know they're facing a team that is going to battle for 60 full minutes.
[su_spacer size="40″] For more articles like this, including player and fan photos as well as videos, check out Bulldawg Illustrated's 2015 Season Opener digital issue:
[su_spacer size="40″]
Bulldawg Illustrated
[su_spacer size="60″]