Welcome to episode eight of Bulldawg Illustrated Digital's One on One with Jeff Dantzler with special guest Tony Schiavone, legendary WCW Announcer and voice of the Gwinnett Braves.
Tony Schiavone is an American sports commentator and podcaster best known for his work in professional wrestling. He currently works as a play-by-play commentator and senior producer for All Elite Wrestling (AEW). He has previously worked for Jim Crockett Promotions, the World Wrestling Federation (WWF, now WWE), World Championship Wrestling (WCW), and Major League Wrestling (MLW). In addition, Schiavone has also worked as a broadcaster for the Gwinnett Braves/Stripers of Minor League Baseball and the Georgia Bulldogs Football Network. He also hosts the "What Happened When?" podcast on Westwood One on Wednesdays and TNT's "AEW Unrestricted" podcast on Thursdays.
The James Madison University alum began his broadcasting career doing high school football and basketball play-by-play on WTON in Staunton, Virginia followed by calling the play-by-play for the Greensboro Hornets of the Class-A South Atlantic League. Fans will also remember Tony as a Sports Writer and Baseball Analyst for WZGC FM 92.9 The Game and the morning sports anchor on WSB Radio in Atlanta as well as WDUN AM 550 in Gainesville in North Georgia. Before Atlanta radio, Tony was the host of WCW Monday Nitro on TNT and WCW Thunder for over 10 years on Turner Broadcasting. A member of the Screen Actors Guild (SAG), Tony appeared in the motion picture "Ready to Rumble," released by Warner Brothers in 2000, and he also appeared in the HBO series "Arli$$" in 1998.
Tony and his wife, Lois, have five children: Matt, Laurie, Chris, Jon, and Tim; three grandchildren: Olivia, Lizzie, and Jackson; and two dogs: Bug (chihuahua) and Chewy (terrier).
In this episode…
Jeff and Tony talk some wrestling and some Georgia Bulldogs, including some memorable moments with Ric Flair and Herschel Walker. Plus, much, much more.
You can follow Jeff Dantzler on Twitter at @jeffdantzlertv and Tony Schiavone at @tonyschiavone24. Please make sure to also give us a follow on Bulldawg illustrated at @BD_Illustrated.
And a special thanks to Josh Hancher (post-production) and Becca Gemes (social promotion and newsletter) for their hard work behind the scenes to make us look good.
We hope you enjoyed the show; so, make sure to tune in next week for some more One on One with Jeff Dantzler, and don't forget to check out our other episodes and shows…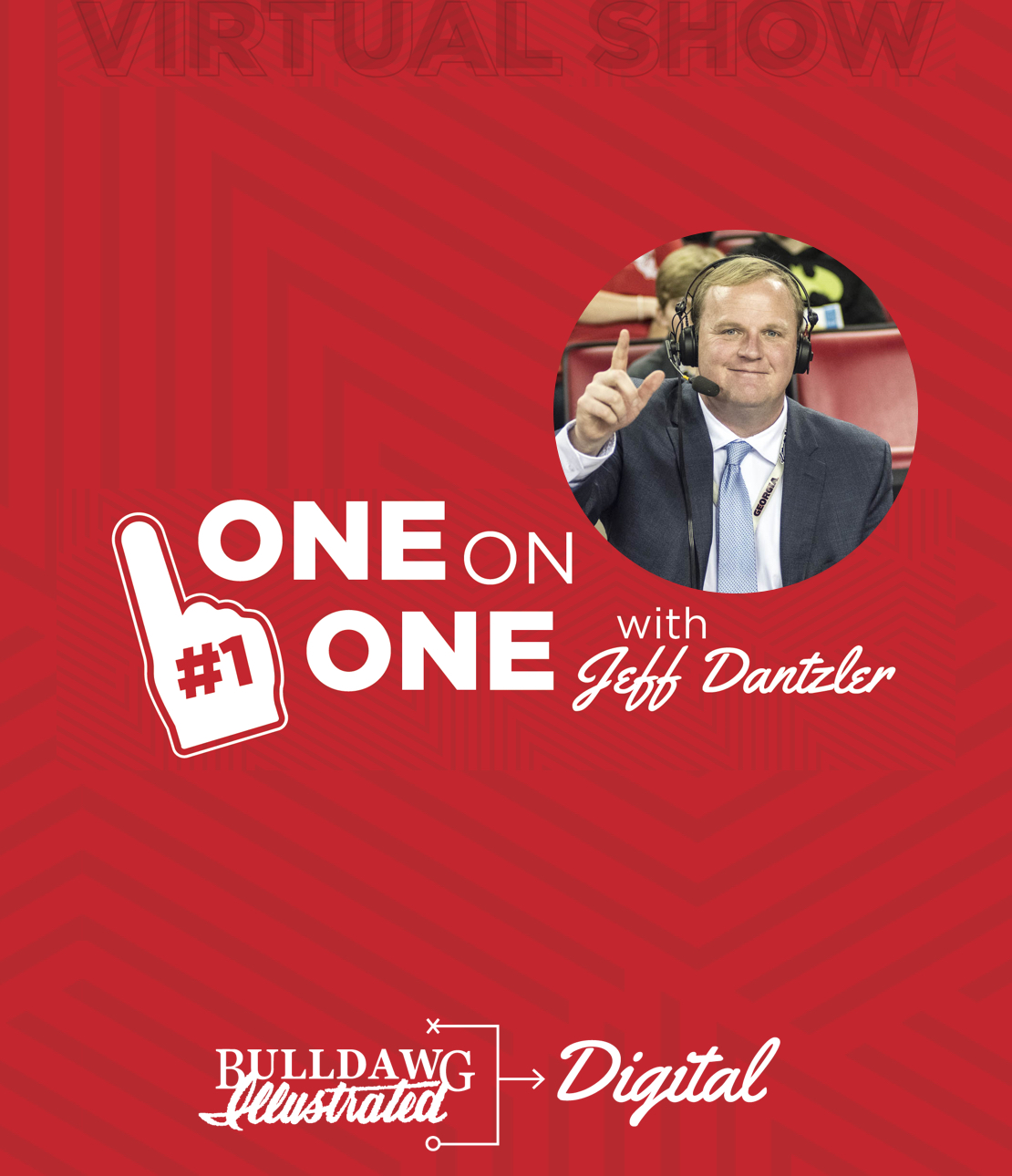 CLICK HERE for Episode 001 | One on One with Jeff Dantzler with special guest Vance Leavy
CLICK HERE for Episode 002 | One on One with Jeff Dantzler with special guest Malcolm Mitchell
CLICK HERE for Episode 003 | One on One with Jeff Dantzler with special guest Kevin Butler
CLICK HERE for Episode 004 | One on One with Jeff Dantzler and guest Mike Morgan
CLICK HERE for Episode 005 | One on One with Jeff Dantzler and guest Drew Butler
CLICK HERE for Episode 006 | One on One with Jeff Dantzler and guest Jarryd Wallace
CLICK HERE for Episode 007 | One on One with Jeff Dantzler and guest Chip Towers
CLICK HERE for Episode 001 | Threading the Needle: 'Kirby Smart and Georgia Football Facing Unique Challenges'
CLICK HERE for Episode 002 | Threading the Needle with guest Brendon Todd
CLICK HERE for Episode 003 | Threading the Needle – 'A statistical deep dive of Georgia football'
CLICK HERE for Episode 04 | Threading the Needle with guest Charlie Woerner
CLICK HERE for Episode 05 | Threading the Needle – "Former Bulldogs line up well with teams signed in 2020 NFL Draft"
CLICK HERE for Episode 06 | Threading the Needle with Hamilton Culpepper
CLICK HERE for Episode 07 | Threading the Needle with Nathan Lawrence