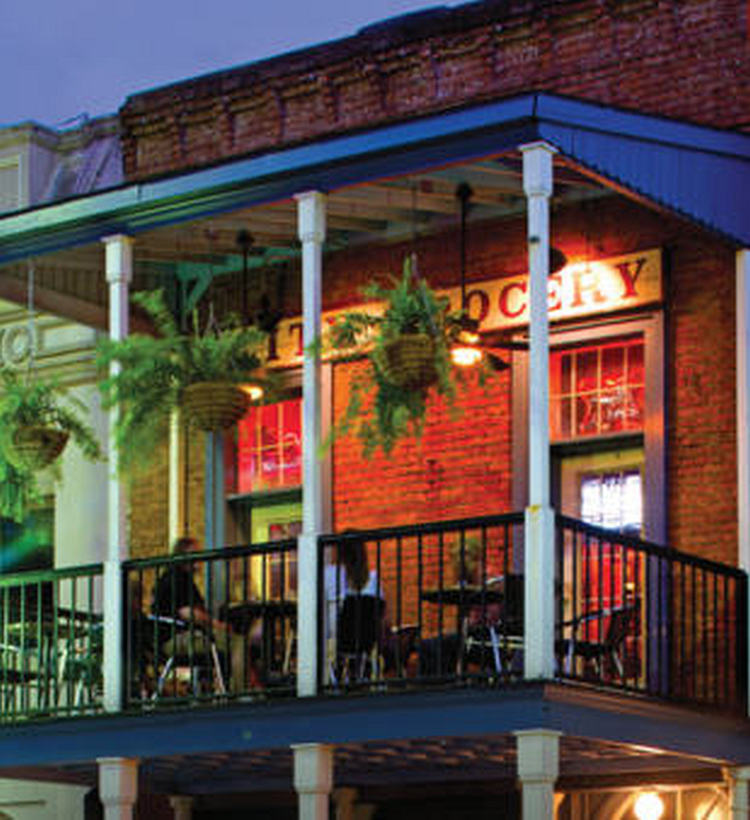 Oxford, Miss. Arriving here early in the week for a game at Ole Miss allows for considerable extra-curricular options—from visiting the birthplace of Elvis Presley in nearby Tupelo to viewing the handwriting on the kitchen wall of William Faulkner's homestead at Rowan Oak.
Most everybody has a fixation on The Grove, the Ole Miss iconic tailgating haven, which may be the most enduring symbol of the yesteryear traditions to which this university has traditionally been attached. The Ole Miss Band no longer plays Dixie, the Confederate flag waves no more, and the mascot is a bear instead of Colonel Reb—but you can quickly gain access to a hotty totty on gameday which is not exclusive to The Grove.
The speed limit campus remains 18 miles per hour. If that makes you quizzical, you might reflect back on the glory days of Johnny Vaught and his sanguine quarterback by the name of Archie Manning.
Archie wore No. 18.
It would be difficult to imagine a quarterback who gained fame on campus and later in the National Football League to have earned more respect that Archie has in Oxford. His sons, Cooper and Eli, are also graduates of Ole Miss and like the patriarch, have condos in Oxford.
They find the greatest of pleasure in taking periodic respites in their collegiate hometown. Friends of Archie may get a call during the year and hear him say. "Olivia and I are going to Oxford just to relax and get away for a few days."
Love of alma mater runs deep with the Mannings. There's no place like home, it has been said, and with the Mannings, home is as much Oxford as any address.
Archie has gotten to know many Bulldog aficionados over the years and likes it when Georgia plays in Oxford. "I can tell you," he says, "Georgia and Ole Miss fans have always been compatible. Georgia gets it when it comes to The Grove and college football. We love having Georgia come to Oxford."
Of course, the centerpiece of the village that is Ole Miss that has come about in recent years is City Grocery, owned by John Currence, one of the highly regarded chefs in the country. John owns three other restaurants in Oxford. He is a friend of Hugh Acheson who owns the Five and Ten in Athens. Their careers and business models are similar. They have the best of good fortune on fall weekends.
Hard to get a table at their popular restaurants—even when you book in advance.
There is a highly regarded Georgian who makes Oxford his home. John T. Edge, who grew up in Jones County, is big in the food world.
He is an expert who is nationally acclaimed, having originated "The Southern Foodways Alliance."
He hosts cooking seminars and writes for such nationally regarded magazines as "Garden and Gun." His encyclopedic knowledge of cooking and recipes make him one of the foremost experts in the country on happenings and goings-on in the kitchen.
Would be authors often visit Oxford, hoping that "hanging out where Faulkner hung out," might be good for their stab at coming up with a story idea that would turn John Grisham's head. That would be like a songwriter walking across the Tallahatchie Bridge a little more than an hour away and penning a hit corresponding to the classic, "Ode to Billy Joe," by Bobbie Gentry.
Of course, the centerpiece of the weekend is the football game at Vaught-Hemingway Stadium (not Ernest, by the way) where the Rebels (that name has not changed) will host the Bulldogs in a sold out game which will attract a phalanx of ticket scalpers.
Georgia has not visited Oxford in a while which has caused a crisis among the Bulldog faithful who have been unable to locate tickets. Never fear, however. If you can get invited to The Grove, there will be plenty of wide screen TVs for those with a similar challenge.