Today's Contents – Click to Read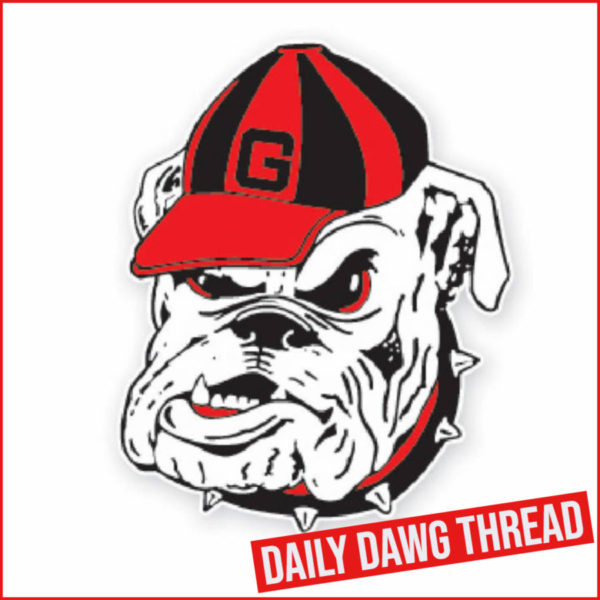 ---
Olympic Swimming: Chase Kalisz Wins Gold, Dawgs Win 5 Medals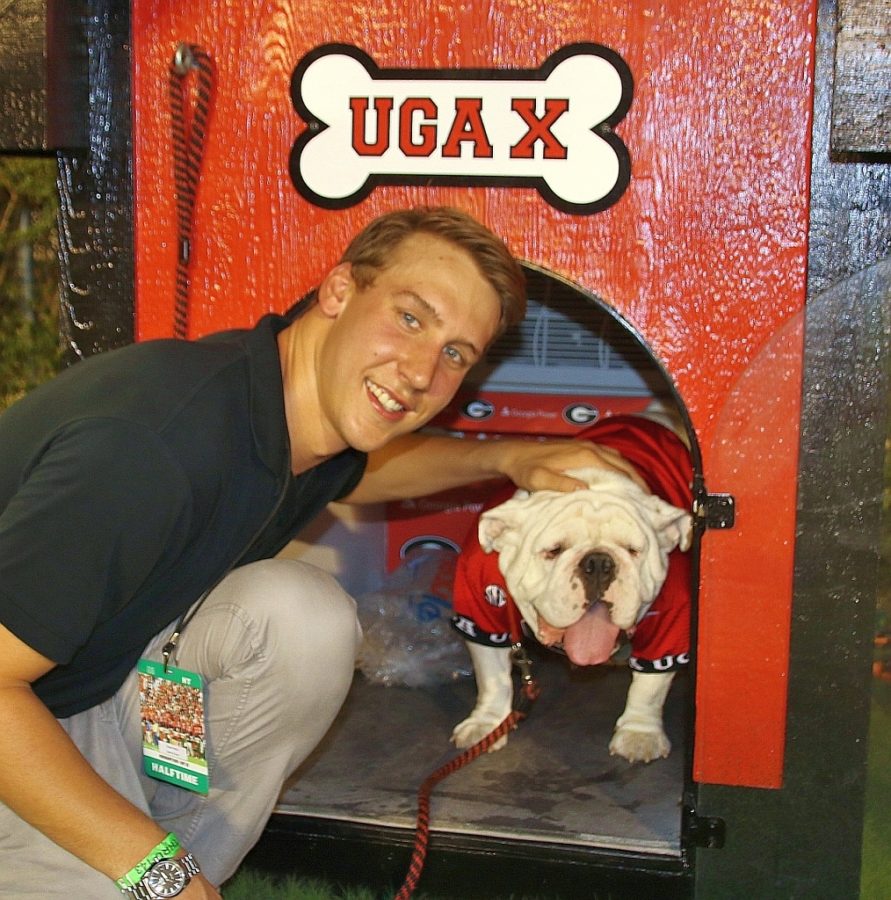 With an opening 1-2 finish in the men's 400-meter individual medley final, the University of Georgia swimming program made its presence known Saturday on the first day of competition at the 2020 Summer Olympic Games. During the session at the Tokyo Aquatics Centre, Georgia alums earned five medals, with China's six medals only outpacing the Bulldogs' program to this point.
Alums Chase Kalisz and Jay Litherland earned the first two medals for the United States Olympic team in Tokyo, finishing first (4:09.42) and second (4:10.28) in the 400 IM. Kalisz became the first Georgia men's swimmer to earn an individual gold medal, taking control in the breaststroke leg for a decisive victory. Litherland surged in the freestyle leg, coming back from sixth place with a 27.96 split in the final 50 meters.
Georgia's dominance in the 400 IM continued later in the session as alum Hali Flickinger earned the bronze medal with a time of 4:34.90. Flickinger led the field through two strokes and used a 30.45 split in the final 50 meters to reach the podium for her first career Olympic medal.
In the closing women's 400-meter freestyle final, Athens Bulldog Swim Club (ABSC) pro group member Natalie Hinds' third leg of 53.15 helped the Americans earn the bronze medal. With their outings in the morning prelims, Georgia alums Allison Schmitt and Olivia Smoliga added to their career hauls with bronze medals.
In other action, ABSC pro swimmer Andrew Wilson advanced to Sunday's 100-meter breaststroke final, placing eighth with a time of 59.18. Wilson will be joined on Sunday's schedule by Bulldog alum Javier Acevedo, who will be competing for Canada in the men's 400-meter freestyle relay.
With five medals won on Saturday, the University of Georgia swimming and diving program has now won 36 overall medals under the tutelage of Tom Cousins Head Coach Jack Bauerle.
Source: Georgia Sports Communications
Today's Contents – Click to Read
---
Conference realignment gave life to the SEC
Even if one hates the recent expansion news from SEC, one has to give a nod to the League's leadership. In fact, throughout its history, the SEC has been led by forward-thinking individuals.
The Southeastern Conference was born in 1932 and played its first season in 1933 after Georgia, Alabama, Auburn (Alabama Polytechnic Institute), Florida, Georgia, Georgia Tech, Kentucky, Louisiana State, Mississippi, Mississippi State (Mississippi A&M), Sewanee, Tennessee, Tulane, and Vanderbilt split from the Southern Conference.
Obviously, the League roster has changed substantially over its history, reminding us that the week's news is both huge and in line with SEC's historic personality. Take a look at the Southern Conference in 1932. The four conferences that pundits predict will populate the new college football playoff contenders have only to look back to 1932 for advice (or warnings).
The Southeastern Conference is a marketing powerhouse. One could say that marketing and promotion have been its underpinnings since 1933. The projected (inevitable?) addition of Texas and Oklahoma has set off conference reorganization as schools flee the fractured Big 12 scramble to find new homes or save the old League. Meanwhile, the SEC is consolidating its position and moving on with marketing the SEC SuperLeague while the other conferences (and parts thereof) are fighting and plotting for relevance.
Of course, I'm assuming there is no internal revolt, but the bottom line is powerful persuasion for an athletic department. This expansion will have them shredding money into dumpsters to prevent a fire hazard in the hallways at Butts-Mehre and in College Station.
Today's Contents – Click to Read
---
Player Pics – Travon Walker
Career Highs
* 3 tackles vs. Baylor, 2020 (2019 season); vs. Florida & South Carolina, 2020
* 1 QB Sack vs. Auburn, 2019; Baylor, 2020 (2019 season); vs. Kentucky, 2020
* 1 TFL vs. Missouri & Auburn, 2019; Baylor, 2020 (2019 season); vs. Florida, 2020
* 1 Fumble Recovery vs. Baylor, 2020 (2019 season)
* 1 Forced Fumble vs. Auburn, 2020
2020: Saw action in nine games…career-best three stops vs. Florida and South Carolina…had two tackles, a forced fumble and a pair of QB pressures in win over Auburn…had two more QB pressures vs. Tennessee…credited with a sack and two QB pressures in win at Kentucky…had a batted-down pass and two QB hurries in win at Missouri.
2019: Freshman All-SEC Team, as voted by the league's 14 head coaches…co-winner of Defensive Newcomer of the Year, given at team's post-season awards gala…played in 12 of 14 games and finished with 15 total stops, including 2.5 sacks and 3.5 tackles for loss…also had eight QB pressures…biggest stop of the season was a 5-yard sack on Auburn's final offensive play…career-best three tackles in Sugar Bowl win over Baylor included a QB sack and a fumble recovery…had two tackles and batted down a pass vs. Florida…assisted on a sack and had a QB pressure vs. Murray State…also played on kick coverage units.
Watch a fullscreen slideshow
HERE
.
Click
HERE
for our mobile photo app.
Today's Contents – Click to Read
---
Jump To Comments