Today's Contents – Click to Read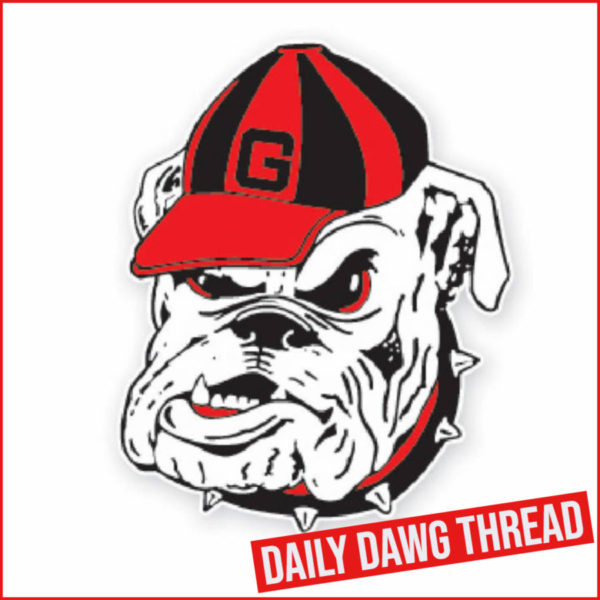 ---
As Expansion Drama Fades, Fall Camp Begins
Adding Texas and Oklahoma to the SEC seems unnatural somehow, like adding Warsaw Pact countries to NATO at the end of the Cold War. Fortunately, SEC is no stranger to expansion, having added Texas A&M and Missouri during the last expansion frenzy.
However, the League has expanded and contracted several times over its history. The most recent changes to the roster occurring in 1992 and 2012. The '92 expansion brought the first conference championship game to college football after SEC added Arkansas and South Carolina. In 2012 the conference expanded to provide a profitable footprint for the SEC Network partnership with ESPN.
Based on comments posted here, the fanbase is far less enthusiastic about this expansion than the previous two. It seems that most of that opposition is based on the observation that adding two prominent programs with national reputations as perennial powers will negatively affect the Bulldog's chances of making the 12-team playoff that was the impetus for the current changes.
Ironically, the current round of individual league expansion is likely to result in a total number of conferences in big-time college football being reduced to four from the current Power 5. Change is scary. Conference realignment has to fight the inertia created by fan loyalty to a league membership structure, but, there is no doubt UT or OU bringing that cow or the wreck-prone wagon that OU fans celebrate as a symbol of Okie pride, will be a very strange site in Sanford – but so was Missouri – and TAMU – and Arkansas.
As Georgia turns its collective head from the drills and workouts of the off-season to prepare for a highly-anticipated championship opportunity, our discomfort with this latest expansion will begin to fade. It will take so time to digest, but Texas and Oklahoma will be absorbed. I can't wait to hear the S-E-C chant in Austin and Norman, but it is going to feel weird for a while.
Click the Jump to Comments link below to tell me that I'm wrong again.
Today's Contents – Click to Read
---
Today's Photo Gallery – Devonte Wyatt
Career High
* 7 tackles vs. Texas, 2018; vs. Kentucky, 2020
2020: Started at DT in all 10 of Georgia's games…team's leading tackler among interior linemen with 25 total stops…also has 14 QB pressures and 2.0 tackles for lost yardage…credited with two tackles and two QB pressures vs. Arkansas and Auburn…had three stops and two QB pressures vs. Tennessee…two tackles and a pair of QB hurries vs. Alabama…career high-matching seven tackles in win at Kentucky.
2019: Played in 13 of 14 games, starting in the Sugar Bowl win over Baylor, and finished with 30 total stops, tops among interior linemen…that total includes 1.5 sacks, and 27 QB pressures, second-best on the team…had four assisted tackles vs. Arkansas State…also recovered a fumble vs. Vanderbilt…had three stops and two QB pressures vs. Missouri…four tackles vs. Baylor…had a QB sack vs. LSU.
2018: Played in 12 of 14 games and finished with 19 total tackles…career-high seven stops in the Sugar Bowl vs. Texas…his effort in the game included 1.5 tackles for loss, as well as a batted-down pass…credited with four stops vs. Middle Tennessee State…missed the Vandy game due to injury…had two stops in collegiate debut vs. Austin Peay…enrolled at UGA in January and participated in spring drills.
Junior College: Hutchinson (Kan.) C.C., coached by Rion Rhoades…247Sports.com four-star JUCO prospect… ranked as the #8 overall Junior College prospect nationally, the #4 JUCO defensive tackle prospect and the #3 JUCO prospect from Georgia…ESPN.com four-star JUCO prospect, the #10 JUCO prospect nationally as a member of ESPN's JC50 and the #3 JUCO DT overall…Rivals.com four-star JUCO prospect and the #9 JUCO prospect nationally…totaled 30 tackles, 4.5 tackles for loss, three sacks and a blocked PAT in 11 games for the Blue Dragons.
Source: Georgia Sports Communications
Watch a fullscreen slideshow
HERE
.
Click
HERE
for our mobile photo app.
Today's Contents – Click to Read
---
Jump To Comments