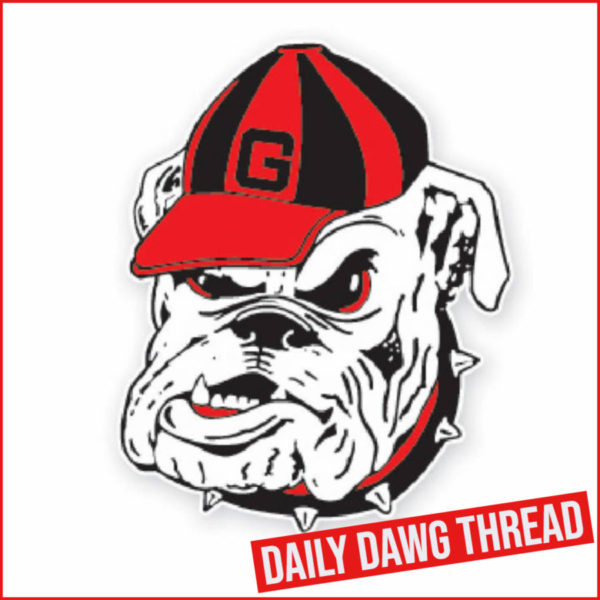 ---
Georgia Track's Tilga, Moore, Thomas Earn USTFCCCA Regional Awards
Georgia junior Karel Tilga, sophomore Jasmine Moore and Associate Head Coach Althea Thomas have all earned U.S. Track & Field and Cross Country Coaches Association South Region outdoor awards, according to a USTFCCCA announcement on Friday.
Tilga, a native of Tartu, Estonia, was named the South Region Men's Field Athlete of the Year, Moore, a native of Grand Prairie, Texas, was named the South Region Women's Field Athlete of the Year and Thomas, a native of Birmingham, Ala., was named the South Region Men's Assistant Coach of the Year as the final collegiate meet of the year draws closer.
From Georgia Sports Communications
---
Jaiden Fields charts her own path
Jaiden Fields has quietly grown into a softball star, while her brother, Justin, has gathered headlines at every turn. Jaiden and her family got the ESPN profile treatment in the following article:
The entire Fields family, including Pablo's wife, JoAnn, and younger daughter, Jessica, started a 589-mile drive to Columbus, Ohio. After spending the night in Knoxville, Tennessee, they arrived at Ohio State the next day. JoAnn Fields dreamed of her two older children attending the same college. For a while, it seemed that would happen. Jaiden committed to Georgia during the summer before her freshman year at Harrison High School in Kennesaw, Georgia.
"Nobody had even heard of Justin back then," Pablo said.
It wasn't long before every college football coach in the FBS knew about him. As a star quarterback at Harrison High, Justin was the No. 1 prospect in the 2018 ESPN 300 and committed to Georgia in October 2017. But after spending one season as the backup quarterback to Jake Fromm, Justin decided to transfer to Ohio State.
"My wife kept crying the whole day because her dream was now shattered," Pablo said. "They were never going to do it, but she pictured them having picnics in the courtyard and her two kids going to the same place. I was in the doghouse. It was a weird day."
More than two years later, no one in the Fields family is second-guessing the decision.
Now, a sophomore, Jaiden has emerged as one of the Bulldogs' best players. With a .315 batting average, seven homers and 22 RBIs this season, she helped propel Georgia to its fifth appearance in the Women's College World Series last week by hitting a home run in each of its victories over No. 4 Florida in an NCAA super regional.
"I've been seeing, 'That's Jaiden Fields' brother, not Justin Fields' sister,'" said Jaiden, whose Bulldogs, the seventh unseeded team to reach the WCWS, lost their opener to fifth-seeded Oklahoma State on Thursday and need to beat top-seeded Oklahoma on Saturday (noon ET, ESPN/ESPN App) to stave off elimination. "I'm like, 'Yeah, you know.' Making a name for myself is nice."
Jaiden never considered transferring from Georgia after her brother left — she had been attending camps there since the fourth grade and had been committed to the Bulldogs for four years.
Georgia outfielder Jaiden Fields continues her own path of success at 2021 WCWS
---
Recruiting continues with weekend visits and activities
Recruiting activities continue this weekend as UGA makes up for lost recruiting opportunities resulting from the pandemic. Here are a couple of tweets from well-known, highly-ranked recruits:
---
Jump To Comments