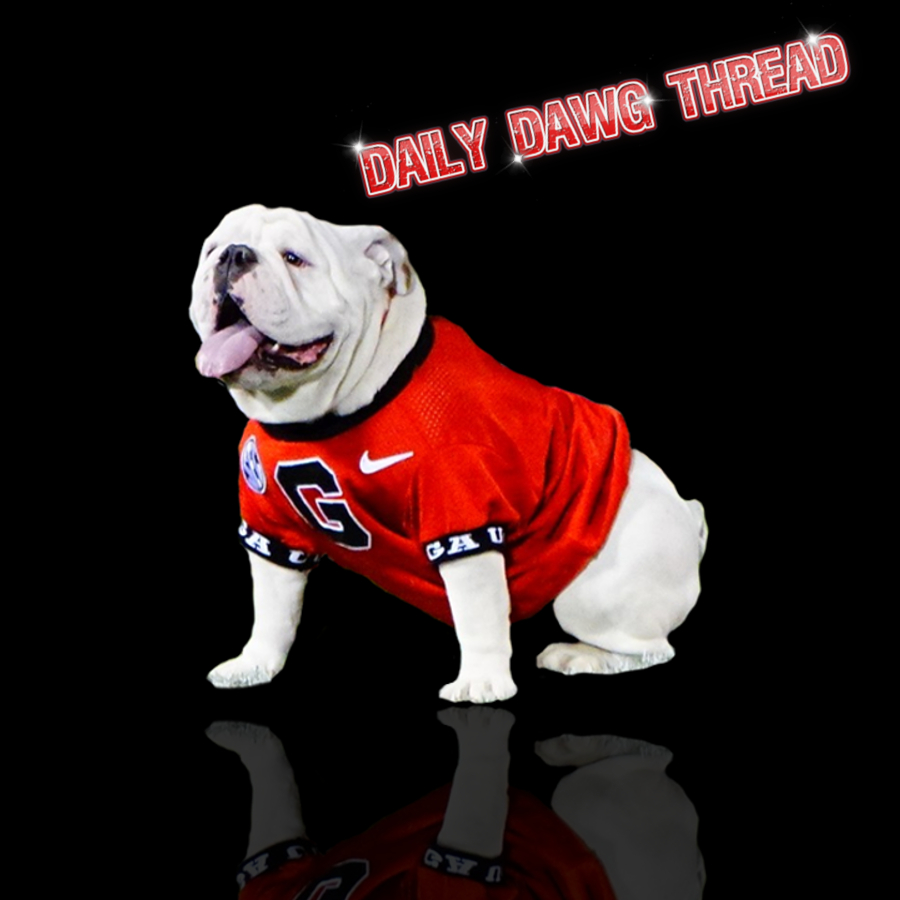 Malik Muhammed and Joenel Aguero are both relatively new to the powerhouse that is IMG Academy. Muhammed and Aguero have both arrived in Bradenton in the early going of 2021 and both are defensive standouts in the class of 2023. Muhammed is from deep in the heart of Texas and Aguero is from Massachusetts. Each of these two rising juniors wanted to attend IMG to both challenge themselves with the level of competition around them on a daily basis and also increase their exposure to to as close to a college program lifestyle and academic schedule as they could.
The move has paid off for Muhammed and Aguero in the form of a flurry of Power 5 offers in late February and early March for each. It's safe to say that the Georgia Bulldogs are fully aware of these two talented players as well. Jahmile Addae offered Aguero and Muhammed on February 24th and 25th respectively. Georgia is no stranger to IMG talent and the program is pursuing multiple IMG prospects in the 2022 and 2023 classes, but Malik Muhammed and Joenel Aguero were both honored to be 2 of the first offerees by Georgia's new defensive back coach since Addae arrived in Athens. Bulldawg Illustrated caught up with Muhammed and Aguero to get their thoughts on their Georgia offers and their recruitments as a whole.
MALIK MUHAMMED – 2023 CORNERBACK – 6'0″ 170 – DALLAS, TX
When asked about his reasoning for making the move to IMG, Muhammed answered, "The schedule. That's it. That's reason the main reason I came to IMG and how it can prepare me for the next level." However, Muhammed has not forgot about his home of Texas. In fact, when asked about Georgia's targeting of Texans such as himself and Anthony Hill and Bear Alexander (a 2022 UGA Commit), the 2023 cornerback responded, "Why wouldn't you? Texas has the biggest, the strongest, the smartest, the best atheletes. We are the best state in football. There is a lot of skill and technically sound athletes, and that is no doubt the reason that Georgia is going after more Texas players."
Malik has also wasted no time in getting well acquainted with Defensive Back Coach and his main recruiter for Georgia, Jahmile Addae. "Me and Coach Addae have a little schedule. I call him or FaceTime him every week. I'm going to be Zooming in to Coach Kirby Smart soon," said Muhammed. "So far they've been very real with me. Coach Addae said he loves my game. This is no BS offer. We are offering you and we want you. He (Addae) really keeps it real," continued the 4-Star. When asked about what it meant to be one of, if not the, first offerees by Addae at Georgia, Muhammed answered, "I feel like that is a big deal and make Georgia stick out. He came in and offered me right off the bat, so that let's you know he's serious and he kept it real with me right off the bat too. So Georgia, they're one of my top schools for sure!"
Muhammed plans on narrow down his top schools this summer and it's safe to say that the Dawgs will make the cut. Malik also made it known he wants to see his recruitment out a ways, but that the relationships he's building now will be what matters in the end, in addition to campus feel and environment.
JOENEL AGUERO – 2023 ATHLETE – 6'0″ 195 – LYNN, MASSACHUSETTS
On his initial thoughts since moving to IMG to finish his remaining 2 years of high school, Joenel Aguero said, "It's been great. We have the best coaches and great players. So, we are getting pushed by the coaches and having great athletes all around you, it pushes me to be even better. IMG is the place you want to be at to be prepared for the next level, both for school and football." Aguero also said that the IMG staff has informed him that, "they're going to let me play both ways. The head coach tells me I'll be one of the first to really do that at IMG, so that's something I'm excited about."
Watching film from Aguero's days in Massachusetts football, you'll see him flying around and making plays at safety on defense and receiver on offense. However, with Jahmile Addae, once again, being the contact to the IMG staff for the offer to Aguero, it's safe to say that the Dawgs like the original New Englander to play in the secondary. Truthfully there is a ton to like in terms of measurables and testing restults. Aguero shared, "currently I'm at 6'0″, just a couple centimeters over 6'0″, and I'm at 195. I ran the 40 a couple of months ago, laser timed, and I got a 4.35." Of course that is flying, and it's appropriate that Georgia is hot on the trail after speed demons with former Georgia Bulldog Eric Stokes Jr. just ran a 4.24 40-yard dash.
Joenel Aguero credits a current Georgia safety Lewis Cine with jumpstarting his recruitment by the Dawgs. "Lewis Cine, that's my boy. We come from the same state. He just transferred to Texas during his sophomore year (in high school), but he's originally from Everett, Massachusetts. We live 20 minutes away (from there)," said Aguero. On his history with Cine, Aguero stated, "everyone from around the area knew about Cine and then as I started coming up, everybody was telling me how I played like Lewis Cine. So, I started watching him and see how he does things." Aguero continued, "I reached out to him (Cine), and said whats up. He told me then that the Georgia coaches liked my tape, gave me Coach Addae's number and when I called him, the offer came," Aguero stated.
Like Malik Muhammed, Joenel Aguero is very positive about the relationship with Addae and Georgia Football. "I think Georgia is actually one of my top schools right now. I just have to continue to talk to and get to know Coach Addae better. I've seen their defense and think I'd fit right in and could make an impact right away," said Aguero (a 4-Star).