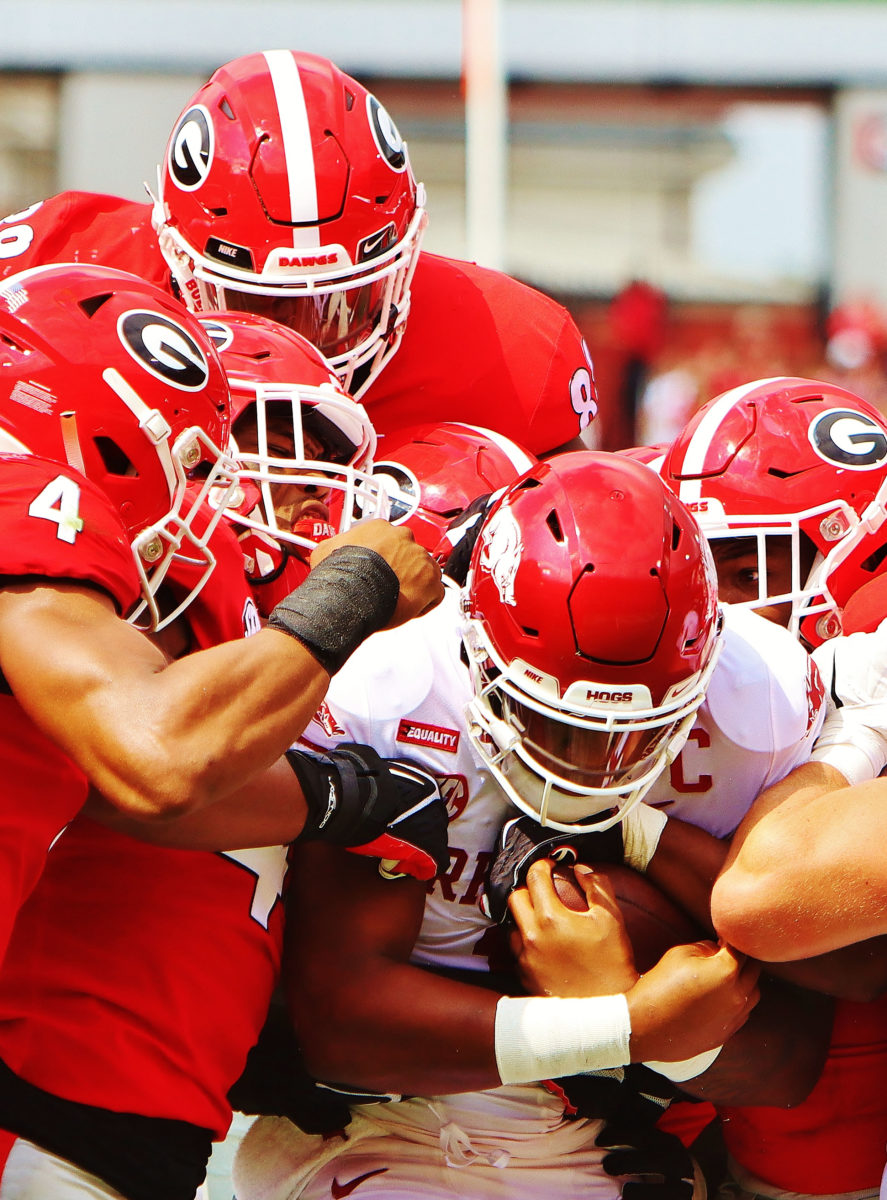 It's another Southeastern Conference mega-showdown, as the Auburn Tigers host the Georgia Bulldogs at Jordan-Hare Stadium Saturday. It's the 126th edition of the Deep South's Oldest Rivalry.
Both teams enter the battle on the Plains on high notes.
Spurred on by excellent play from quarterback Bo Nix, a big run from Jarquez Hunter and stout fourth quarter defense, Auburn came back to beat LSU 24-19 in Baton Rouge. The Tigers first win in Baton Rouge since 1999 improves the Tigers to 4-1 on the season, and 1-0 in the SEC.
Georgia heads into the game with a record of 5-0, 3-0 in SEC play. The Bulldogs are coming off an impressive 37-0 top ten battle over the Arkansas Razorbacks and are ranked No. 2 nationally.
The Tigers opened the season with a pair of record setting victories over Akron and Alabama State. In State College, Auburn lost a 28-20 heartbreaker to Penn State. A comeback victory over Georgia State followed, as the Tigers pulled it out on the plains 34-24.
The Bulldogs opened the season with a highly anticipated 10-3 victory over Clemson in Charlotte. Since then, Georgia has put up impressive numbers, outscoring the quartet of UAB, South Carolina, Vanderbilt and the Razorbacks by a combined total of 195-20.
But the old rivals loom and lurk.
Jordan-Hare Stadium will certainly be rocking. It will also be Georgia's first true road test in front of a raucous environment. Georgia played Clemson at a neutral site. The Vanderbilt game in Nashville had substantially more Bulldog fans than Commodore fans.
The Dogs and Tigers got it all started back in 1892 at Piedmont Park in Atlanta. This classic series has been filled with classic finishes and startling upsets. The familiarity between the two is extensive. That includes Mike Bobo, Auburn's offensive coordinator, who played and coached at Georgia. And these two have always been enormous recruiting rivals. A vast majority of the players on both rosters were recruited by both schools.
Since 2006, Georgia has won 13 of the past 16 meetings against the Tigers, most notably the 2017 SEC Championship Game. Auburn had won handily on the Plains earlier in the season. With the recent success in the rivalry, the Bulldogs lead the all-time series 61-56-8.
The stakes are high, as they almost always are, when these two storied SEC programs get together. Auburn attempts to stay in the thick of the SEC West race, and knock off the country's second ranked team to spoil Georgia's undefeated season.