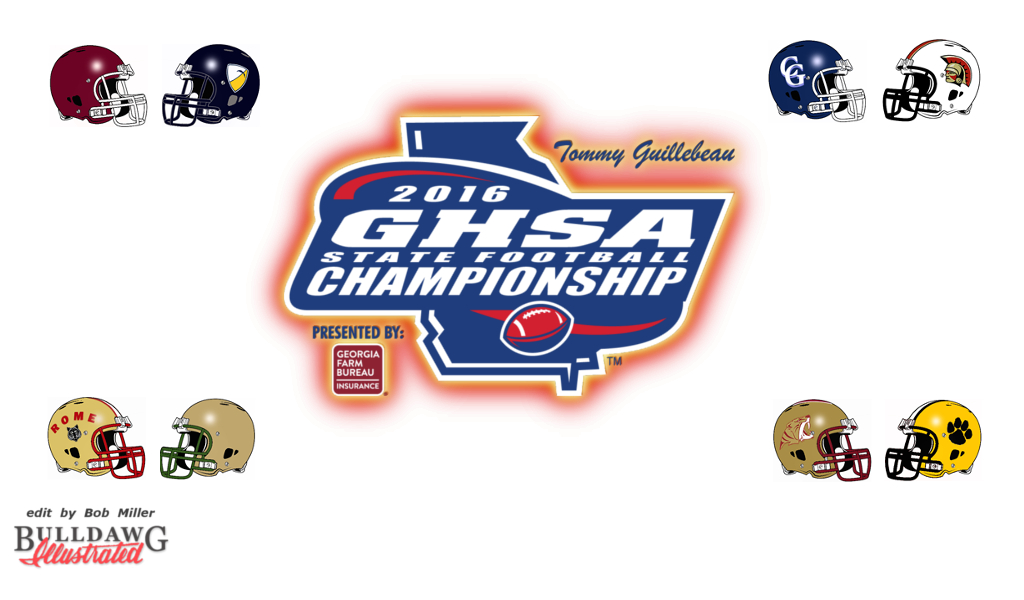 Yesterday, some of the best high school football teams in the Peach State kicked off the 2016 GHSA Football State Championship Finals in the Georgia Dome. Eight teams played in four title games to decide the Class A-Private, Class AAA, Class AAAAA and Class AAAAAA state champions.

Eagle's Landing Christian Academy defeated Fellowship Christian in double overtime 34-27 to win the state Class A-Private title. For ELCA it was their second state football championship in a row.

Two teams won their very first football state championship. Cedar Grove defeated Greater Atlanta Christian 30-19 to win the state Class AAA title; their first state championship in football. Senior offensive lineman Netori Johnson, who is currently committed to UGA, was so exuberant that he did a cartwheel. Rome surprised many by defeating perennial power Buford in a defensive 16-7 slobber knocker in the state Class 5A title game and win their first state championship in football.

Valdosta used to be a staple in the state finals in football each year through the 70s, 80s and most of the 90s, but they had not played in a championship game since 2003; nor, had they won a title since 1998. The Wildcats ended the drought by defeating Tucker with a stifling defensive performance 17-7 in the Class 6A keeping the Tigers' rushing attack in check.

Congratulations to the four teams that won a trophy on Friday. Today, eight more teams will play in the four remaining title games to decide the Class A-Public, Class AA, Class AAAA, and Class AAAAAAA state champions and who gets to take home a trophy back to their high school.