As of July 7, Georgia is maintaining its stellar reputation for recruiting in all aspects except the quarterback position, losing the battle for Arch Manning with his commitment to the Texas Longhorns on June 23. The No.1 player of 2023 class and nephew to Hall of Famer, Peyton Winning, and two-time Super Bowl Champion, Eli Manning, had been thought to be mainly considering Texas and Georgia, with Georgia being favored for a while. Things didn't end up going the Dawgs way, so they'll either have to scramble and search for another quarterback in this class or bet on finding their guy in the 2024 class. At the moment things are pointing to the latter. Most of the top QBs in '23 are already deep in their recruitment process. But if any surprises occur in regard to a '23 QB, fans may look in the direction of a certain Dylan Lonergan out of Brookwood High School in Snellville, Georgia.
Sources say Georgia was taken out of Lonergan's contention once being a dual-sport athlete in both football and baseball wasn't possible, but that was a while ago. UGA dedicated a lot of resources towards Arch Manning's recruitment, so now that he's no longer an option, it opens up possibilities with other recruits, and maybe Lonergan will be one of them. While right now he's expected to commit to South Carolina on July 5, things can still change. Only time will tell.
Moving on from QBs and onto much more positive news, the Dawgs' 2023 recruiting class has recently jumped to No.8 in the nation (per 247Sports) with the addition of multiple standout commitments, including 5-star defensive back, A.J. Harris. The class, as a whole, includes 12 recruits, some of the most popular being 4-star tight end Pearce Spurlin, and 4-star wide receiver Raymond Cottrell. Those two are some of the most vocal of the group. A lot of recruits like to help the effort themselves, so these guys are constantly on social media advocating for Georgia trying to convince other young men to follow them to Athens.
A.J Harris, the aforementioned 5-star DB committed on June 16th. At 6-foot-1, 180-pound coming out of Alabama powerhouse Central High School, Harris is Georgia's first 5-star of the 2023 class. Harris was seen as a Georgia lean throughout his recruitment process. Coming from Alabama that may seem like a surprise, but A.J. Harris actually played at Brookstone School in Columbus, Georgia to begin his high school football career. Phenix City, where he plays now, is just across the river from Columbus.
In terms of playing ability, Harris has seen snaps at corner and safety showing a great ability reading the quarterback, covering man-to-man, doing kickoff and punt returns, and showing a willingness to play the run. That last part will open up the possibility of him playing the star position at Georgia and gives him more opportunities to see the field.
More recently, as of July 1st, the Dawgs reached to the state of Florida to land a commitment from 4-star corner, Daniel Harris. Harris boasts a long frame, standing at 6-foot-2 with 78in or 6-foot-5 long wingspan. He's a bit of a developmental type, but Georgia has had no issue developing talent in the past.
Sticking to the defensive side of the ball, the Dawgs also landed a linebacker commit in 4-star C.J. Allen of Lamar County. Allen is the 10th best linebacker in the nation, and is said to already be a mature, straightforward player who just loves the game of football. Some have compared his mentality to the likes of Chubb and C.J. Washington.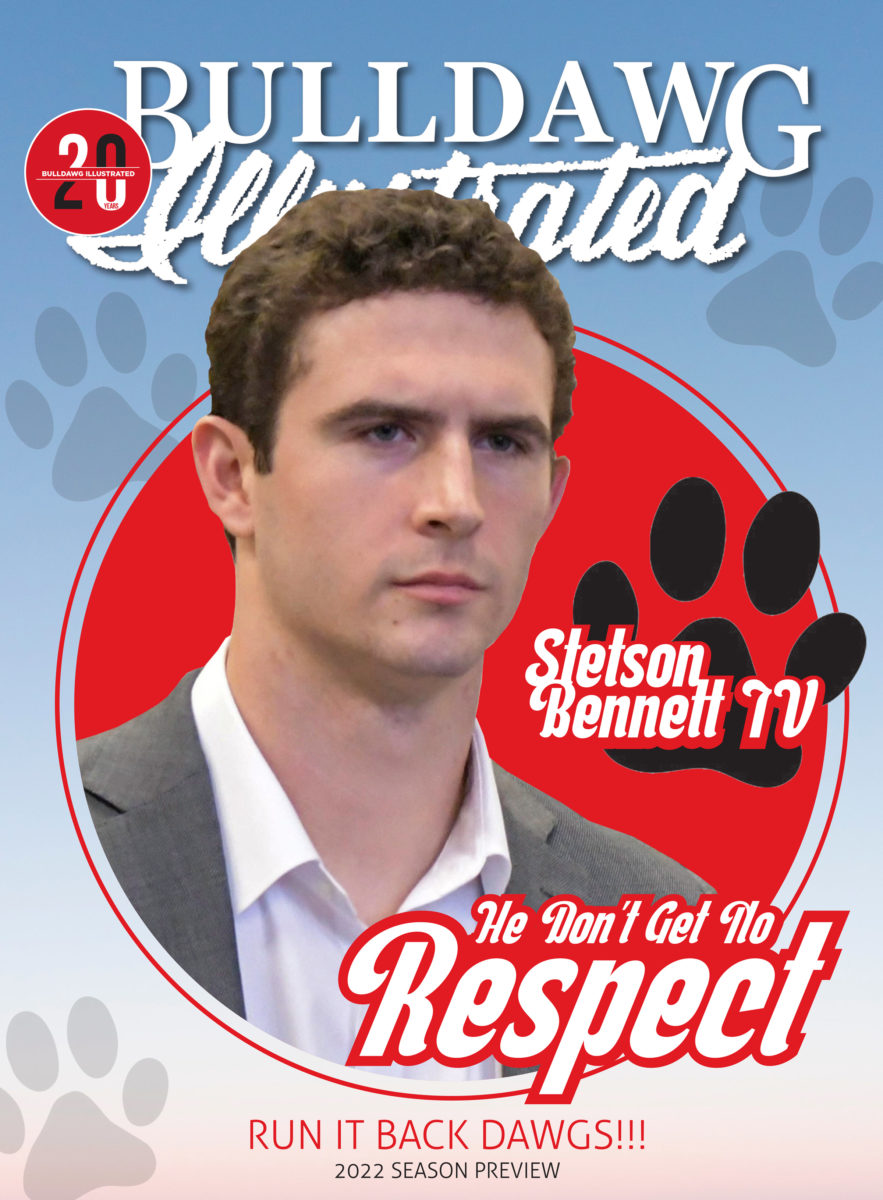 Allen has ideal size for an off-ball linebacker at 6-foot-1, 217 pounds (Nakobe Dean is 5'11, 229 for reference). Running a 4.6 40-yard dash at this age doesn't hurt either. The 4-star boasts instincts that have earned him his rank as one of the top linebackers in the country and field vision that serves him well on both defense and offense when he plays at running back.
At the moment, Allen's only flaw is the fact that he plays at the 2A level. Things will look very different for him once he gets to Athens, but it's nothing that Kirby and his coaching staff haven't dealt with before. Tae Crowder, now a New York Giant, hailed from Harris County High School, which played at 3A. Regardless of high school football background, Allen is a fine addition to this 2023 class and is already vocal about it on social media.
Inside linebackers coach, Glenn Schumann, is setting the recruiting trail on fire. In addition to Allen, the Dawgs are also favored to receive commitments from Troy Bowles, son of Tampa Bay Buccaneer's head Coach Todd Bowles, and Raylen Wilson, who just recently decomitted from Michigan. The two are the 2nd and 5th best backers in the nation. If Schumann pulls through, UGA will walk out of the 2023 recruitment season with 3 of the top 10 linebackers in the nation.
Now, if you want to talk about someone with an interesting high school football background, check out offensive line commit Joshua Miller. Hailing from Virginia and playing for Life Christian Academy High School, Miller has had the opportunity to consistently play against national high school powerhouses like Saint Frances Academy, IMG, and Dematha. In the past three years, LCAHS has also seen play against Georgia powerhouses like Lee County, Buford, and Milton.
With that said, Miller lies on the other end of the spectrum, opposite of C.J. Allen, when it comes to experience playing a high level of competition. The good news doesn't stop there. Miller's commitment is literally BIG news for the University of Georgia. The young man checks in at 6-foot-5, 320 pounds. That's a lot of beef! The four-star is being recruited as an "interior offensive lineman," but with that size don't be surprised if he's ever kicked in to play tackle. That versatility is extremely sought after, so be glad that Coach Smart, Coach Searels, and company managed to flip Miller from Penn State.
There's still a lot of time between now and early signing day, so if you think the Dawgs are hot now, we probably haven't even seen the half of it. Smart and the rest of the football staff are working diligently to recruit the future of this team. A top-5 recruiting class is almost guaranteed at this point. If it's anything like how they've done in the past, they will not disappoint. Long story short, the future of Georgia Football is beyond safe when you put it in the hands of Coach Smart and his elite coaching staff.