Enjoy JD's interview with Olympian and former UGA swimmer Gunnar Bentz. Here are some of his awards and recognitions as a swimmer for Georgia and as an Olympian:
•Finished his career with school records in the 200 butterfly and 200 individual medley and ranked second in the 400 individual medley, sixth in the 200 freestyle, eighth in the 200 breaststroke and ninth in the 100 butterfly in UGA history.
• Helped the 400 and 800 freestyle and 400 medley relays set the school records.
• Earned 16 First-Team All-America citations to set the high-water mark for Georgia men's swimming and diving. 2017-2018:
• Earned five total All-America certificates, giving him 20 (16/4), which is the second-most in school history.
• Earned an NCAA Postgraduate Scholarship.
• Won the 200-meter butterfly at the U.S. Open.
• Named to the U.S. National Team.
• Became Georgia swimming's first Olympic gold medalist (and just the third in UGA history) as he helped the 4×200-meter freestyle relay win in Rio.
• Qualified for the Olympics on the relay after finishing fifth in the 200 freestyle at the U.S. Trials.
You can follow Jeff on Twitter @jeffdantzlertv. Please make sure to also give us a follow on Bulldawg illustrated at @BD_Illustrated.
Special thanks to Josh Hancher (post-production) and Becca Gemes (social promotion and newsletter) for their hard work behind the scenes to make us look good.
We hope you enjoyed the show; so, make sure to tune in next week for some more One on One with Jeff Dantzler, and don't forget to check out our other episodes and shows…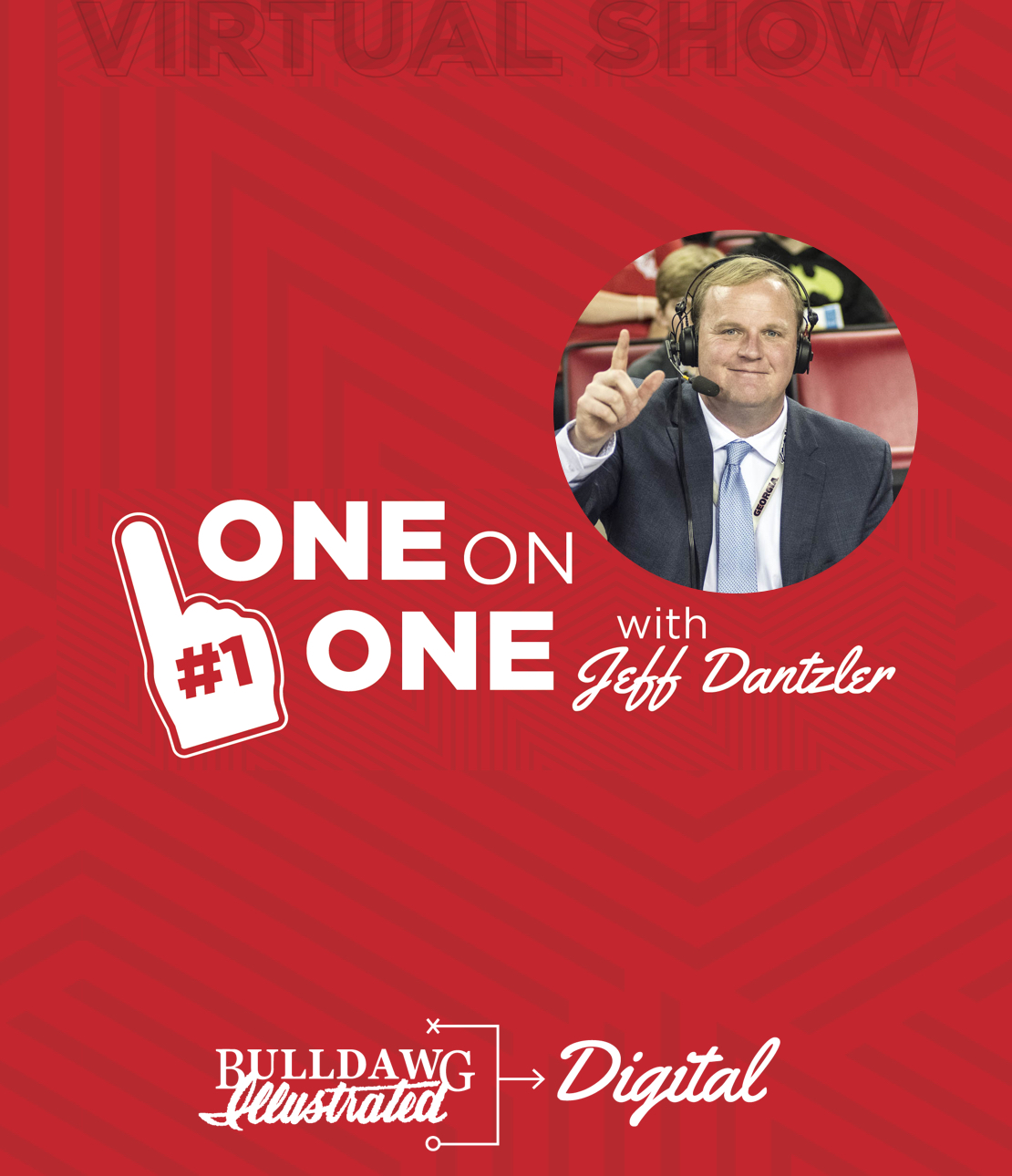 CLICK HERE for Episode 01 | One on One with Jeff Dantzler with special guest Vance Leavy
CLICK HERE for Episode 02 | One on One with Jeff Dantzler with special guest Malcolm Mitchell
CLICK HERE for Episode 03 | One on One with Jeff Dantzler with special guest Kevin Butler
CLICK HERE for Episode 04 | One on One with Jeff Dantzler and guest Mike Morgan
CLICK HERE for Episode 05 | One on One with Jeff Dantzler and guest Drew Butler
CLICK HERE for Episode 06 | One on One with Jeff Dantzler and guest Jarryd Wallace
CLICK HERE for Episode 07 | One on One with Jeff Dantzler and guest Chip Towers
CLICK HERE for Episode 08 | One on One with Jeff Dantzler and guest Tony Schiavone
CLICK HERE for Episode 09 | One on One with Jeff Dantzler and guest Bobby Mariencheck
CLICK HERE for Episode 10 | One on One with Jeff Dantzler and guest Derrick Floyd
CLICK HERE for Episode 11 | One on One with Jeff Dantzler and guest Emerson Hancock
CLICK HERE for Episode 12 | One on One with Jeff Dantzler and guest Zac Kristofak
CLICK HERE for Episode 13 | One on One with Jeff Dantzler and guest Jim Donnan
CLICK HERE for Episode 01 | Threading the Needle: 'Kirby Smart and Georgia Football Facing Unique Challenges'
CLICK HERE for Episode 02 | Threading the Needle with guest Brendon Todd
CLICK HERE for Episode 03 | Threading the Needle – 'A statistical deep dive of Georgia football'
CLICK HERE for Episode 04 | Threading the Needle with guest Charlie Woerner
CLICK HERE for Episode 05 | Threading the Needle – "Former Bulldogs line up well with teams signed in 2020 NFL Draft"
CLICK HERE for Episode 06 | Threading the Needle with Hamilton Culpepper
CLICK HERE for Episode 07 | Threading the Needle with Nathan Lawrence
CLICK HERE for Episode 08 | Threading the Needle with Brian Dill
CLICK HERE for Episode 09 | Threading the Needle with Patrick Garbin
CLICK HERE for Episode 10 | Threading the Needle with Jeff Dantzler and Greg Poole – "Is the best roster ever?"
CLICK HERE for Episode 11 | Threading the Needle with Cheri Leavy and Dominique Holloman
CLICK HERE for Episode 12 | Threading the Needle with Greg Poole and Senator Blutarsky