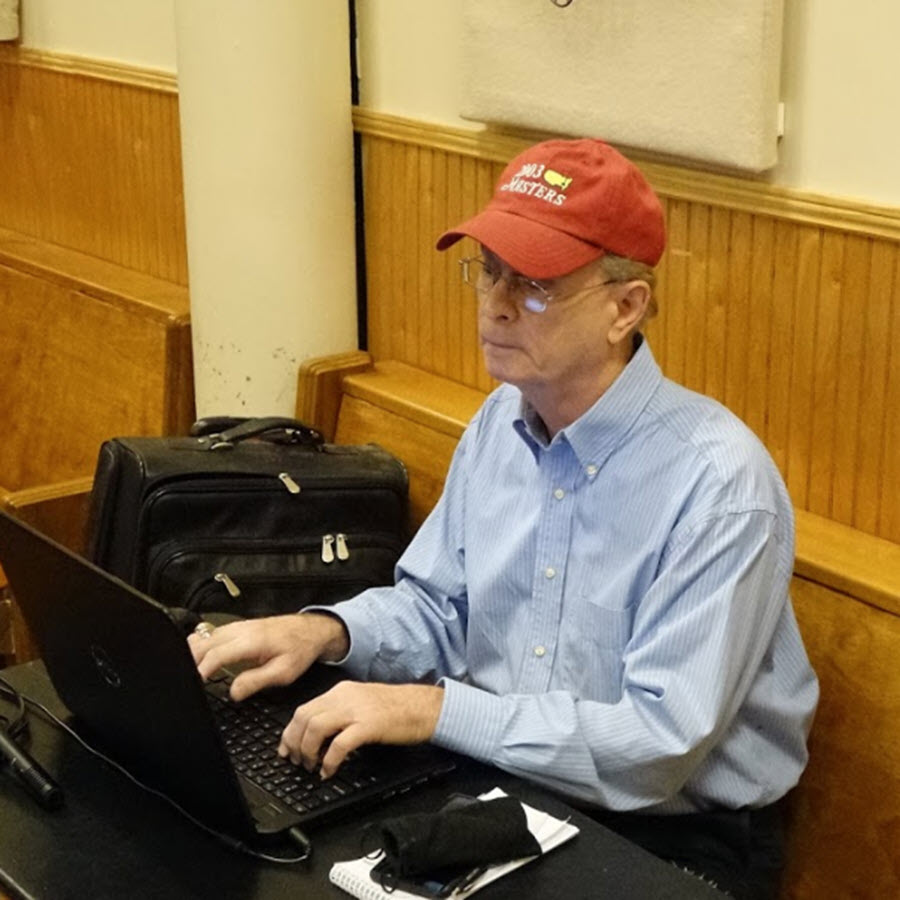 As Georgia prepares to kick off a football season Saturday in Nashville, Tenn. that has the expectations of Bulldog Nation soaring literally through the roof, it's going to be most interesting, and entertaining too, to see the fight Kirby Smart's 2019 edition displays on the field each Saturday as the Bulldogs begin their hoped-for trek to the SEC championship game and college football playoffs.
And speaking of fight …
I've been fortunate during my years of sports writing to cover two national championship football games involving Georgia, a Super Bowl featuring the Atlanta Falcons vs. the Denver Broncos, The Masters and a World Series between the Atlanta Braves and the team I grew up following, the New York Yankees, but I don't think any of them beat the excitement and anticipation that some of those heavyweight championship fights of the late 1960s, '70s and '80s had.
And I guess my favorite one was attending the closed-circuit telecast of the first Muhammad Ali-Joe Frazier heavyweight match on March 8, 1971, at the Ritz Theater in downtown Brunswick. This was a special screening by invitation only so I felt very fortunate to be able to see this fight. Since The Brunswick News office was just a couple of buildings down Newcastle Street from the Ritz, I recall myself, along with the newspaper editor, C.H. Leavy, Jr., his son Howard and several other reporters from the newsroom, walking to the theater for the big fight.
Dubbed the "Fight of the Century" the fight was unique in that for the first time in history it matched an unbeaten former heavyweight champion (Ali) against the unbeaten current champ (Frazier). Ali was stripped of his title after refusing induction into the Army in 1967. Since he had not lost the crown in the ring, he proclaimed himself the "People's Champion."
Muhammad Ali, 29 at the time, was 31-0 as a fighter and Frazier, 27, was also unbeaten at 26-0. There had been so much buildup for this boxing match what with the former Cassius Clay's continual boasting and all about what he was going to do to "Smokin" Joe Frazier, it was surreal to see these guys walk out in front of you live on the big screen in the theater. Indeed, it was as if you were there at ringside itself in New York City's Madison Square Garden, site of the championship bout.
Folks, this one was so big that Frank Sinatra was a ringside photographer for Life magazine; Barbra Streisand, Sammy Davis Jr., Hugh Hefner, Dustin Hoffman and Diana Ross were at ringside and Burt Lancaster was part of the closed-circuit broadcast team. And there were two former champions in attendance in Jack Dempsey and Gene Tunney.
And the fight then lived up to all its billing.
Ali weighed 215 pounds. Frazier weighed 205½. From the opening bell, it appeared that inactivity caused Ali to lose a touch of his hand and foot speed. In other words, he wasn't going into his usual "Float Like a Butterfly, Sting Like a Bee" mantra. Ali chose to stand flatfooted and go to war on the champion's terms. It might not have been the best strategy, but it made for marvelous action. For 15 furious rounds, Frazier stalked Ali with his sweeping left hook while Ali countered by flashing his jab and stiff left-right combinations. They fought at a pace that seemed more accustomed to lightweights.
Ali predicted a sixth-round knockout but it was Frazier who carried Round 6. He pinned Ali to the ropes and battered the former champion to the head and body. Ali remained on the ropes and absorbed punishment, offering only token resistance. He launched three pitter-patter punches as if he were playing "Patty Cake" with the champion.
But the momentum changed in the ninth round when Ali backed Frazier up under a barrage of left-right combinations. They traded blows until the bell and the round was a clear statement from Ali — it's not over yet! However, it would nearly end in the 11th. With 49 seconds left in that round, Ali was trapped in a corner and then rocked by a Frazier hook. Another hook buckled Ali's knees as he fell into the ropes. Ali stumbled across the ring with Frazier in pursuit. He was talking to Frazier and taunting him, never letting on how hurt he really was. Amazingly, Ali would survive the round.
But Joe Frazier would put an exclamation mark on the night at 2:34 of the 15th round. As Ali prepared to launch a right uppercut, Frazier unloaded a left hook and dropped Ali. Again, Ali would survive the round, but the fight was already lost. The scoring by rounds was as follows: Judge Artie Aidala, 9-6 for Frazier. Judge Bill Recht, 11-4 for Frazier. Referee Arthur Mercante had it 8-6, with one even round, for Frazier.
The fight was witnessed by 20,455 at the Garden and it has been estimated that 300 million more watched it across the world on closed-circuit television. The live gate generated $1.3 million.
But, as history turned out, Ali would get sweet revenge on Frazier in their remaining two fights as back in New York's Madison Square Garden again in January of 1974, "The Greatest" beat Frazier in a 12-round unanimous decision and then, in their third fight which was the "Thrilla in Manila" in October of 1975 in the Philippines, Muhammad Ali whipped Joe Frazier again with a 14th round TKO … in a fight Frazier didn't want the referee to stop.
Next Week in Murray State issue: No. 12: Clean, Old Fashioned Hate and a Thriller 'Tween the Hedges