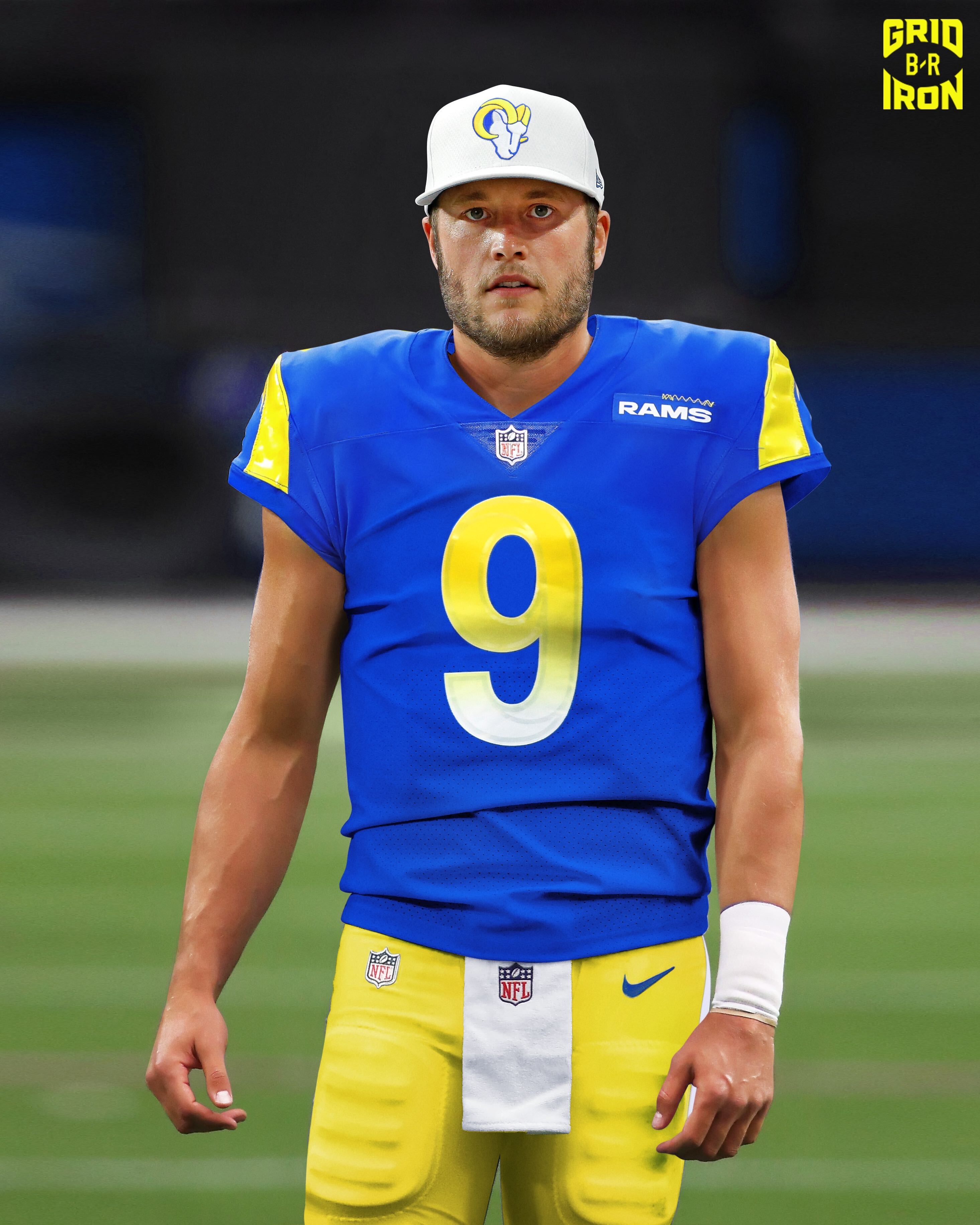 Unquestionably, Matt Stafford is one of the most underrated quarterbacks of his generation. Stafford paid his dues in Detroit and helped bring the struggling franchise to relevance at various times throughout his 12 year run in the Motor City. The Texas native that came through Athens on his way to the NFL is also known as one of the most physically and mentally tough quarterbacks in the league, bar none. However, even with his success at times in Detroit, his mind boggling numbers that we will cover shortly, and his consistency and toughness on display, most don't think of Matt Stafford when they think of the elite quarterbacks in the NFL. Now that the NFL's 16th ranked all time passing yard leader has been traded to the Los Angeles Rams, that perception can change in a hurry.
Stafford has 45,109 passing yards in his career. That's more than Drew Bledsoe, Joe Montana, Donovan McNabb, Jim Kelly, Kurt Warner, Dan Fouts, Tony Romo, Boomer Esiason, Troy Aikman, and countless others that have lined up at the quarterback position all time in the NFL. Stafford's 282 touchdown passes are also good for 16th all time in NFL history. Oh, and by the way the former Georgia Bulldog is 7 days shy of his 33rd birthday and there is plenty left in the tank.
The Rams have solid offensive weapons around Stafford and Sean McVay is known for his offensive genius as a play caller. The veteran quarterback is only 2 years younger than his offensive minded Head Coach, and many could argue that McVay lead the Rams to the Super Bowl a couple of seasons ago in spite of the inexperience and short comings of Jared Goff. The haul that the Rams gave up to bring in Stafford shows just how badly McVay wanted him in LA and just how valuable a quarterback with the pedigree, experience, and toughness that Stafford has is at the NFL level. Already finding himself on the cusp of the top 10 all time in some big time stats, and the longetivity to match, all Stafford is missing is some playoff success to put him in the conversation of being inducted into Canton one day when his playing days are past.
As Tom Brady is showing, quarterbacks can play well into their 40's if they take care of their bodies and have a strong support system. Stafford's support system just got markedly better in a hurry and if he can even produce at the level he has for another 5 years, he is going to rack up some impressive all time numbers. Now, just like with Stafford's college program today, all that is left to do is win. In the words of Al Davis, "Just win baby!"