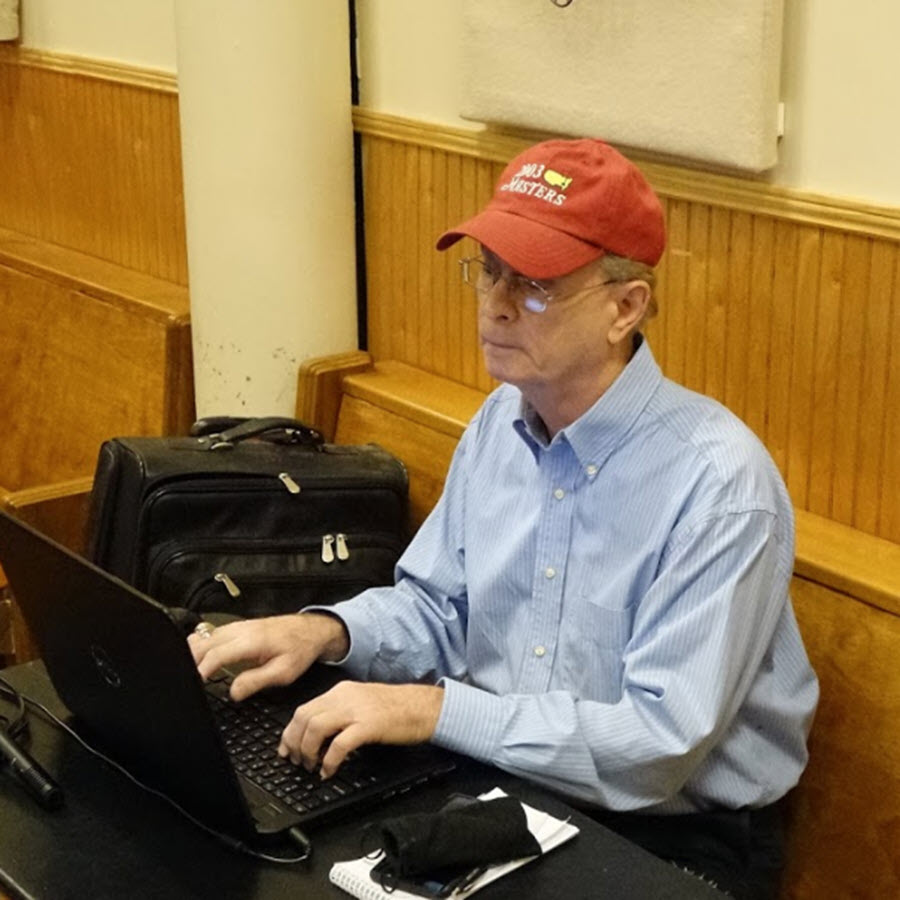 The last Masters golf tournament I covered for The Brunswick News was certainly a unique one.
Indeed, the 2003 Masters was just that.
Outside of the Augusta National Golf Club on that April 11-13 weekend was a protest speared by women's activist Martha Burk … an unrelenting campaign to pressure the club to admit a woman as a member. ''They will open those doors up there to women,'' Burk said, pointing toward the club's gates nearly a half-mile away. ''They know it and we all know it, because we are right, and we will prevail," said Burk, embroiled for some time in a debate with the Augusta National chairman, William Johnson, known as "Hootie," over the club's men-only membership.
In addition to the Burk-led protest, Augusta National was fighting mother nature that particular spring. Four days of unrelenting rain had closed the course on Monday and washed out Thursday's opening round for the first time since 1939. And the golf course's workers had spread straw and drying agent in an unsuccessful attempt to keep the spectators' walking areas from becoming a mud-bog.
I recall as I, along with fellow News sportswriters Bud Ellis and Kevin Price, walked the paths bordering the Augusta National fairways, it was almost treacherous in spots during that tournament. Despite the club's effort to cover and dry the muddy spots, it was still slippery navigation for the always-huge gallery that flocks to the course for the Saturday and Sunday rounds.
But carry on, as usual, the 2003 Masters did. And this tournament made history for what happened on the course as well. "Lefty" won the tournament but, no, it wasn't THE Lefty you might be thinking of. It wasn't Phil Mickelson but rather, left-handed golfer Mike Weir.
And in clinching the 67th Masters championship in a one-hole playoff over Len Mattiace, Weir became the first Canadian to win a major and also the first left-handed player to win the Masters. (Mickelson would win it the next year and also in 2006 and 2010). Weir's win also stopped Tiger Woods' two-year win streak in the Masters. Today, that 2003 victory remains Mike Weir's only major championship.
Heading into the final round, Texan Jeff Maggert held a two-stroke lead only to finish with a 75 that included a quintuple bogey and a triple bogey. It then became a two-man fight to the finish between Weir and Mattiace.
After an approach shot of almost 200 yards on the 72nd hole, Weir was left with a lengthy uphill putt to try to win the Masters outright. Unfortunately, he left that putt seven feet shy of the hole, requiring a pressure-filled putt to secure a spot in a playoff with Mattiace. Weir sank the putt to finish with a bogey-free 68 in the final round. "It was a big moment," he said. "I was proud to be able to do that."
Fortunately, Weir did not have to make a similar-length par putt to win the sudden-death playoff. Mattiace made a double bogey on No. 10, the first and only extra hole; Weir then made his only bogey of the day to win.
"Len played an incredible round of golf," Weir said. "I've been there myself. It's tough when you're right there and you can taste it and you don't pull it off."
Tiger Woods, after completing the "Tiger Slam" with his 2002 Masters triumph when he captured his fourth consecutive major, struggled mightily in the '03 event, shooting 76-73-66-75 to finish 2-over and nine shots back of champion Weir.
Looking back on that 2003 Masters, it was a fun one to cover … not only to be able to watch the shots of the world's greatest golfers out on the famed course itself but also to sit up in the media work area where they keep a steady stream of those delectable pimiento cheese sandwiches coming. With all the television sets in there focused on every shot, I saw that day why many of those media folks stay in the air conditioning and hardly ever fight the thousands of fans who line the fairways and greens of Augusta National.
Next Week in Notre Dame Issue: No. 10, An Auspicious College Football Debut in Big Orange Country