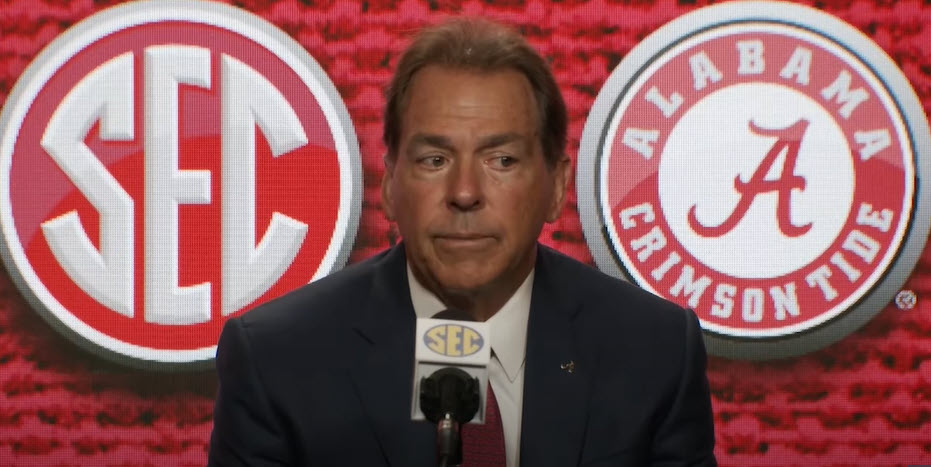 The second day of SEC Media Days presented four head coaches, twelve varsity football players, and a host of unique personalities. From the expected, like Alabama's Coach Saban discussing his view on name, image, and likeness to the unexpected, like South Carolina's Coach Beamer explaining the vision behind his Soulja Boy-themed Tik Tok, yesterday was nothing short of entertaining.

Alabama

Coach Saban notably responded when asked his opinions on name, image, and likeness (NIL), saying, "I don't dislike NIL." Of course, the seven-time national champion is not unfamiliar with the subject. He understands Alabama is a very reputable national brand and acknowledged that fact by stating that his team collectively made over $3 million in NIL deals. Saban emphasized that he was all for his players creating "value for themselves" but admitted that it could be dangerous for unwary players because they could be taken advantage of.

It was good to hear Saban's straightforward opinions on the subject, especially after the back and forth with Coach Jimbo Fisher earlier this offseason.

Something else to note: Alabama linebacker, Will Anderson, put his personality on display during his interview, explaining that he didn't take football seriously until his 10th-grade year and joked that as a child, rather than staying inside, he'd play in mud and hit trees.

Vanderbilt

The newly announced Vanderbilt starting quarterback Mike Wright had a swagger to him that was lit ablaze due in part to the fact that the third-year signal caller was back in his hometown. The Atlanta native expressed he was glad to be back in Georgia. As Wright proudly wore his Atlanta citizenship on his sleeve, he was asked about his music preferences and their relation to his pre-game preparation. Wright explained that he was a big fan of local Atlanta artists like the group Outkast, especially Big Boi and that listening to him alongside other ATL artists, Lil Baby and Gucci Mane, get him hype.

Mississippi State

Coach Mike Leach did not disappoint. He skipped his opening statement and went immediately into the Q and A. He was asked about his Netflix recommendations and dove deep into that subject, saying that he was "halfway through" the latest season of Stranger Things. Getting past all the jokes and antics, Coach Leach was still able to answer some serious questions about Texas and OU joining the SEC, the College Football Playoff, and his experience coaching in the SEC thus far.

His operation method is unique when juxtaposed with his other coaching counterparts, but he still manages to pull it off. But listening to his players express their belief in Leach and back their coach shows that even though it's different, it works.

South Carolina

Coach Shane Beamer operated with a youthful swagger to him. He was very proud of how far he's seen his team grow so far in his year-long tenure. You could even see it in the video that the South Carolina Football media team put out earlier that day. In the said video, Coach Beamer walked into what looked to be a team meeting room, put on a hat, put on sunglasses, and then began to lip sync Soulja Boy's Turn My Swag On into a mic while his team jumped around with flashlights, hyping him up in the background. It was a very Gen-Z move and was noticeable enough to be brought up in an interview.
Justin King, the team's media manager, was so set on producing this video that instead of calling or texting Coach Beamer about it, he went to pick him up so they could film it as soon as possible. Beamer was quick to inform the audience that he was already aware of the artist, Soulja Boy, and his music and that the video only took three tries to make.
Moving Forward
Going into day three of SEC of Media Days, the main event should be Coach Smart and his Georgia Bulldogs. With the entire SEC now having the opportunity to shoot questions at him, we should be able to see some new perspectives and better understand how the people are perceiving the 2021 National Champions.