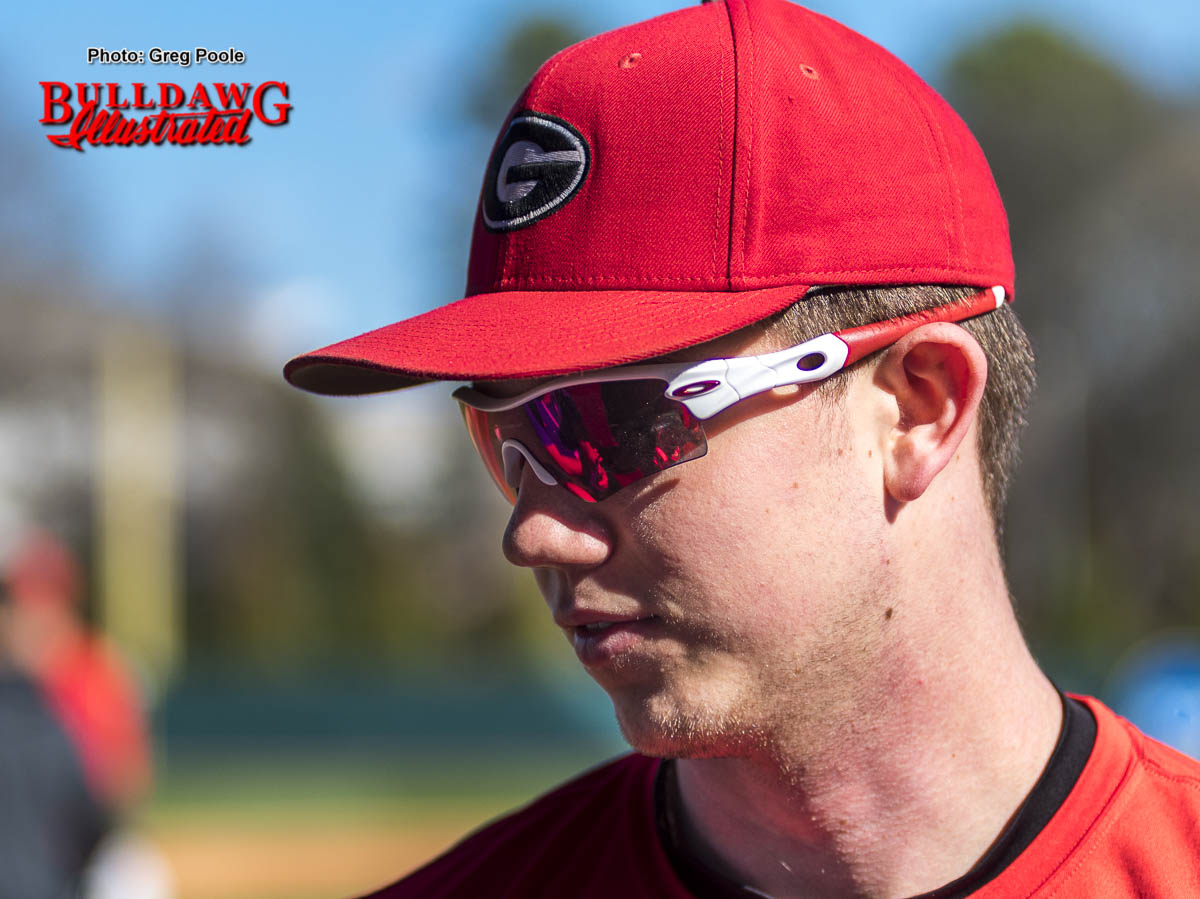 The No.24 UGA baseball team earned their seventh straight victory as they avenged their early season loss to Charleston Southern with a 7-0 victory.

This game came down to two things: one big inning and great pitching. The Bulldogs third inning scoring put six of their seven runs on the board and ended up being more than enough to lead them to victory. Ivan Johnson brought the first Bulldogs run in the inning as he singled to bring in L.J. Talley who led the inning off with a double.
"Seems like every game someone sparks it, I was just glad I could be that guy today," said Johnson. "It's kinda good to see a young guy, kinda step up, drive in a couple runs, and get the team going today."
The big hit that highlighted the inning for the Bulldogs came from right fielder Michael Curry as he hit a home run down the right-field line. Curry's home run was tailing foul before it eventually banged off the foul pole to extend the Bulldogs lead to six. Pairing up this great hitting with shut down pitching helped the Bulldogs cruise through this game.
The Bulldogs had a staff night as members of the bullpen pieced together a shutout performance. The outstanding pitching began with Tony Locey, who would hold the Buccaneers to two hits and a walk in two innings of work. After Locey, the Bulldog pitchers that followed, each only allowed two batters at most to reach base during their respective time on the mound.
Blake Cairnes followed Locey with three innings of no-hit ball and ended up being the pitcher of record. Cairnes worked quickly and effectively and kept the Bucs hitters off-balance all night long. This was a theme for the Bulldogs pitching staff as C.J. Smith, Adam Goodman, and Will Proctor took care of the final four innings.
"That's two straight shutouts for the guys and I thought overall they threw the ball very well," said Stricklin. "I thought C.J. Smith looked really good, Blake Cairnes looked really good, Adam Goodman got himself out of a little bit of a jam and it was great to see Will Proctor to come in there."

The No.24 Georgia Bulldogs will face the No.15 Texas A&M Aggies next in a three-game series in Athens, Georgia starting this Thursday at 7 p.m.