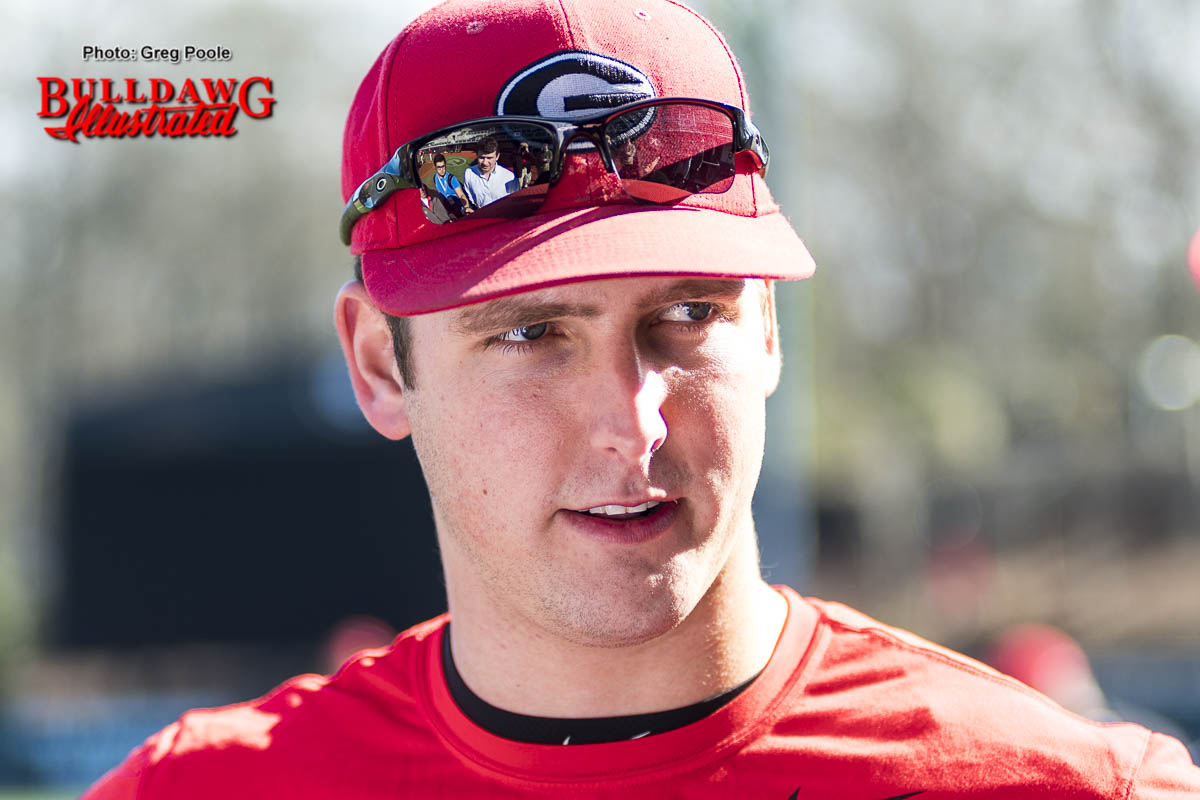 Kennesaw, Ga.—-Powered by an 11-run outburst, Georgia defeated Kennesaw State 14-4 Wednesday in front of a crowd of 1,433 at Stillwell Stadium.
Georgia (3-1) put two in scoring position with nobody out to start the contest. Tucker Bradley led off with a bunt single and senior Keegan McGovern extended his hitting streak to four games with a base hit. Both moved up on a wild pitch by Jake McLinskey. However, the junior right-hander limited the damage to one run on an RBI-groundout by junior Michael Curry. In the bottom of the first, the Owls surged ahead, scoring three run with two outs, highlighted by a two-run home run by Jake Franklin. Georgia tied the game in the third courtesy of back-to-back home runs by McGovern and sophomore Cam Shepherd.
The Owls (1-4) reclaimed a 4-3 advantage in the third on an RBI-single by Jaylen Smith that ended sophomore Tim Elliott's outing. He was making his first career start and allowed four runs on four hits with two strikeouts.
The Bulldogs rallied in the sixth, sending 16 batters to the plate and erupting for 11 runs on five hits plus five walks, four hit by pitches, a sacrifice bunt and a sacrifice fly. Curry had three RBI in the frame on a bases-load walk and a two-run single..
Sophomore Will Proctor picked up his first career win, tossing 1.1 innings of scoreless relief. Georgia freshman Ryan Webb was the first call to the bullpen, and he pitched 2.1 scoreless innings with three strikeouts. Bulldog relievers Blake Cairnes, Trevor Tinder and C.J. Smith provided solid relief too. KSU employed seven pitchers on the night.
The Bulldogs return to action Friday when they start a three-game series against Charlotte (3-1). First pitch at Foley Field will be at 5 p.m., and the game will be available on SEC Network+ and the Bulldog Sports Network from IMG.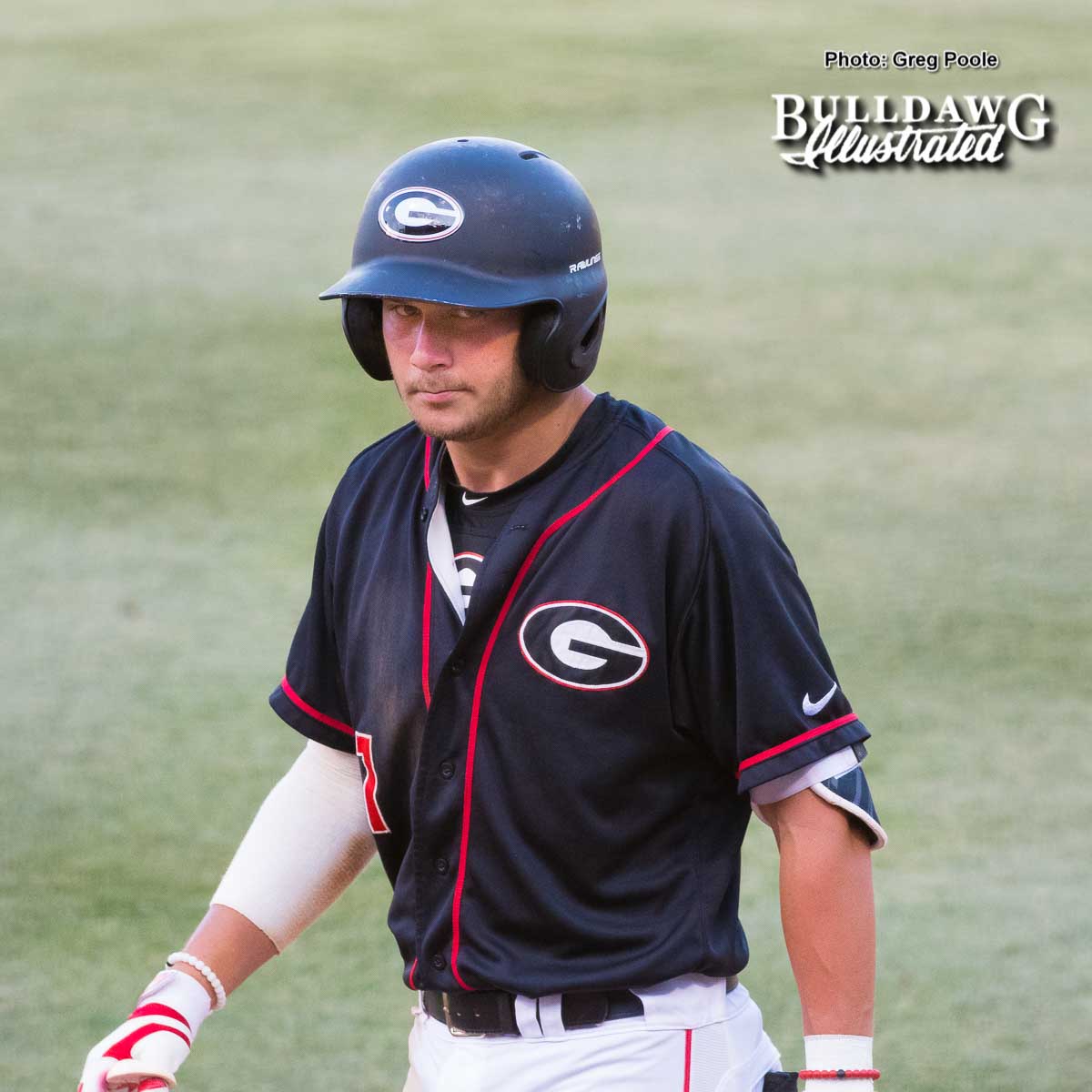 Dawg Tracks                                   
-Georgia exploded for an 11-run inning, sending 16 to the plate in the sixth inning. It was the most runs in an inning by the Bulldogs since a 13-spot against Liberty in 2004.
-Keegan McGovern and Cam Shepherd became the first Bulldogs to hit back-to-back home runs since 2016 when Nick King (grand slam) and Skyler Weber (solo) did it in a 13-2 win over No. 7 Ole Miss.
-Senior left fielder Keegan McGovern (3-for-4, 3R, 2 RBI) has hit safely in all four games this year including a pair of home runs. Junior designated hitter Michael Curry had four more RBI for a team-best 10 on the year.
-Freshman second baseman Ivan Johnson and sophomore right-handed pitcher Tim Elliott made their first career starts.
Coaches Corner
Ike Cousins Head Baseball Coach Scott Stricklin:
"The young guys looked comfortable, and we had good at bats tonight especially In the big inning. We're playing with a lot of confidence right now even when we're behind. Everybody is pulling for each other in the dugout. This was a big game for them (KSU), and I told the team this is a big game for us too. I'm proud of the way we played tonight. "
Next Up
The Bulldogs begin a three-game series with Charlotte (3-1) Friday at Foley Field at 5 p.m.