ATHENS—- The Bulldogs return to Foley Field Tuesday as they play host to Kennesaw State. First pitch will be at 5:02 p.m. and be available on SEC Network+ and the Bulldog Sports Network from IMG.
The Bulldogs (11-5), under the direction of Ike Cousins head baseball coach Scott Stricklin, went 4-1 last week highlighted by a weekend sweep of Toledo. Georgia is averaging 7.3 runs a game while batting .295 with a 3.75 ERA and a .972 FLDG%. Offensively, Georgia has been led by senior outfielder Keegan McGovern (.379-6-16), sophomore third baseman/pitcher Aaron Schunk (.328-0-12; 1-0, 1.59 ERA) and junior designated hitter Michael Curry (.317-1-15).
Schunk, who has started all 16 games at third base, is riding a career-best 11-game hitting streak and now he's contributing on the mound too. He made his first two relief appearances of the season this past week and notched his first career victory. He tossed the final three innings of the Toledo series as Georgia posted a 7-6 walk-off in 10 innings. This past week, Schunk batted .409 (9-for-22) with two doubles and four RBI.
Also of note, freshman C.J. Smith (.438-1-3, 0-0, 0.00 ERA) has been a two-way contributor as a starting outfielder and relief pitcher. He went 4-for-5 with his first career home run, a three-run shot in this past Saturday's extra-inning win over the Rockets. For the year, he has made five relief appearances for a total of seven innings and has not allowed a run. And finally, sophomore Cam Shepherd (.267-1-14) became the first Bulldog in six seasons to steal home when he did it against Toledo this past Friday.
On Tuesday, the Bulldogs will start sophomore RHP Tony Locey (1-0, 6.00 ERA). The Owls (8-9) have not announced their starting pitcher. Back on Feb. 21, Georgia posted a 14-4 win over KSU in Kennesaw. McGovern (3-for-4, 2 RBI) and Shepherd (2-3, 2 RBI) hit home runs while Curry (2-4) drove in four runs to pace a 14-hit attack in the win over the Owls. Also, six Bulldog pitchers saw action against KSU, and sophomore Will Proctor (1.1 IP, 0H, 0R, 2K) picked up the win in relief of Tim Elliott (2.1 IP, 4H, 4R, 2K). Locey will be making his second start of the year.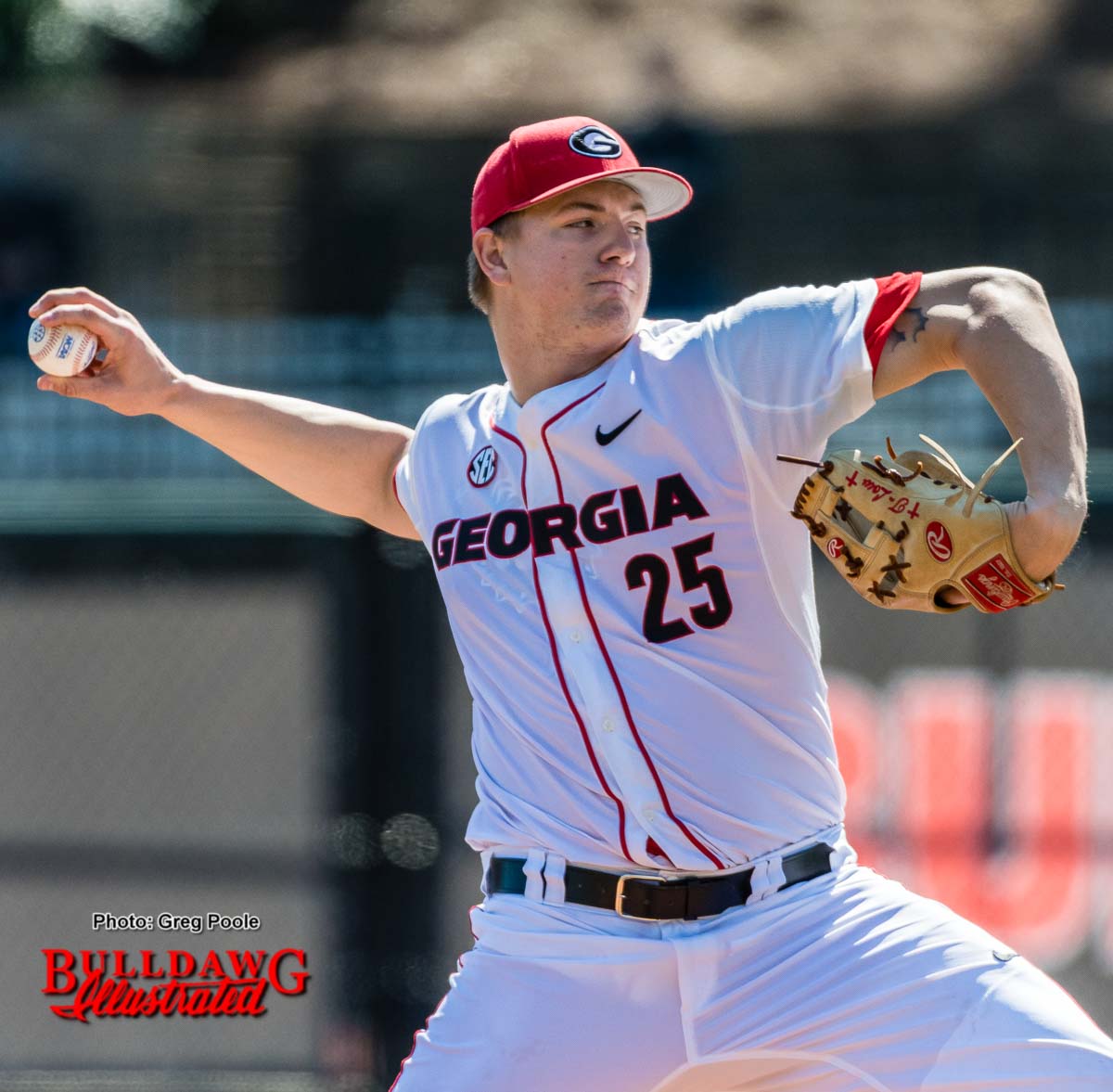 Pitching Matchups: UGA vs. KSU
Tuesday: #25 Tony Locey (1-0, 6.00 ERA), RHP, So. vs. TBA
Television/Radio
TV: SEC Network+ (Matt Stewart & Dean Weaver)
Link: http://gado.gs/8o6
Radio: Georgia Bulldog Sports Network from IMG College (David Johnston & Jeff Dantzler)
Stations: 960 AM-WRFC and selected affiliates (check your local listings), also via the Georgia Bulldogs app and TuneIn app.
Additional Coverage on Twitter: @BaseballUGA
Tickets/Promotions
-Foley Field – Gates/Ticket Booth open 2 hours before first pitch.
-Reserved Seat Tickets: $8; General Admission Tickets:  $5
-Order online or by calling 1-877-542-1231
-UGA Student Tickets: Free Admission with valid UGA Student ID Card
-UGA Student Gate is located off Rutherford Street