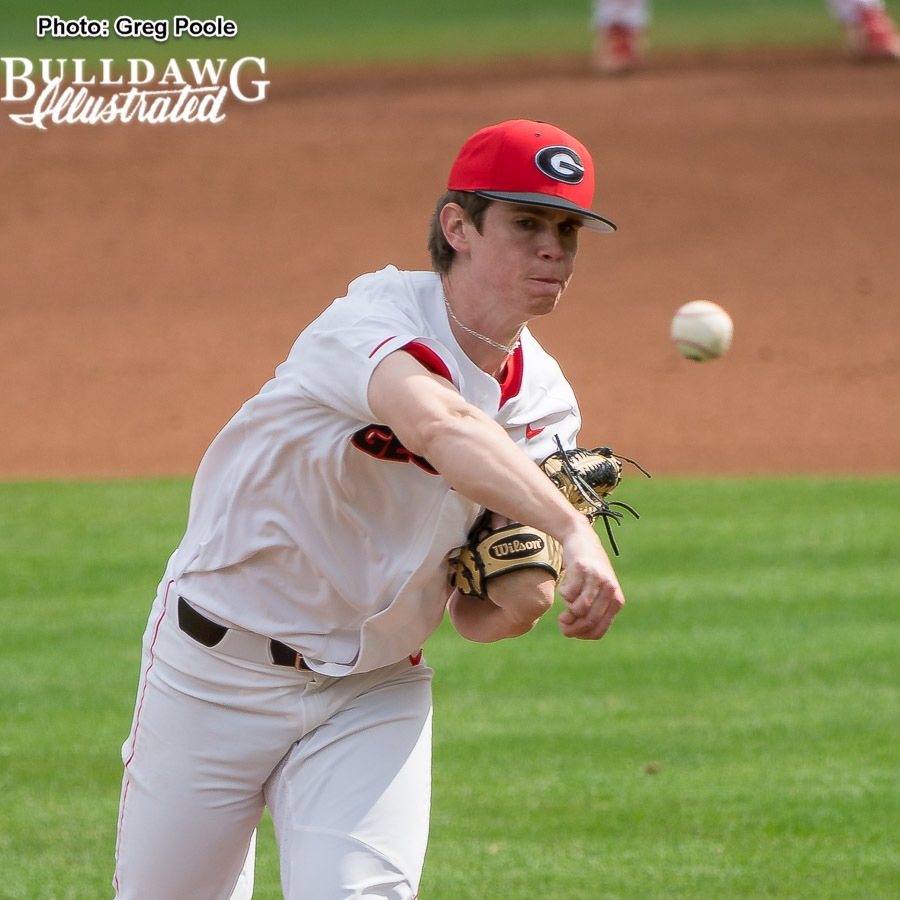 CHARLESTON, S.C.—-Sophomore Griffin McLarty tossed a six-hit shutout as the Cougars beat Georgia 6-0 Saturday at Patriots Point.
The Cougars (9-2), winners of six straight, grabbed a 3-0 lead in the first including a two-run home run by catcher Danny Wondrack off freshman Emerson Hancock. After retiring 11 straight, Hancock and the Bulldogs ran into trouble in the fifth. College of Charleston sent eight men to the plate and scored three runs on two hits plus was aided by two wild pitches and a bases-loaded hit-by-pitch and a balk to extend the lead to 6-0.
McLarty, who entered the contest with a 0.96 ERA on the year, went the distance, scattering six hits with one walk and seven strikeouts. Hancock fell to 0-1, allowing six runs on five hits in five innings with five strikeouts.  Georgia (7-3) got three scoreless frames from its bullpen from freshman C.J. Smith and sophomore Christian Ryder.
Georgia's best chance to score came in the fifth. Aaron Schunk and Adam Sasser delivered back-to-back singles and Austin Biggar bunted them in to scoring position.
However, McLarty retired Tucker Maxwell and Tucker Bradley on flyouts to end the threat. After winning six in a row, the Bulldogs have dropped the first two games of this Charleston swing to fall to 7-3.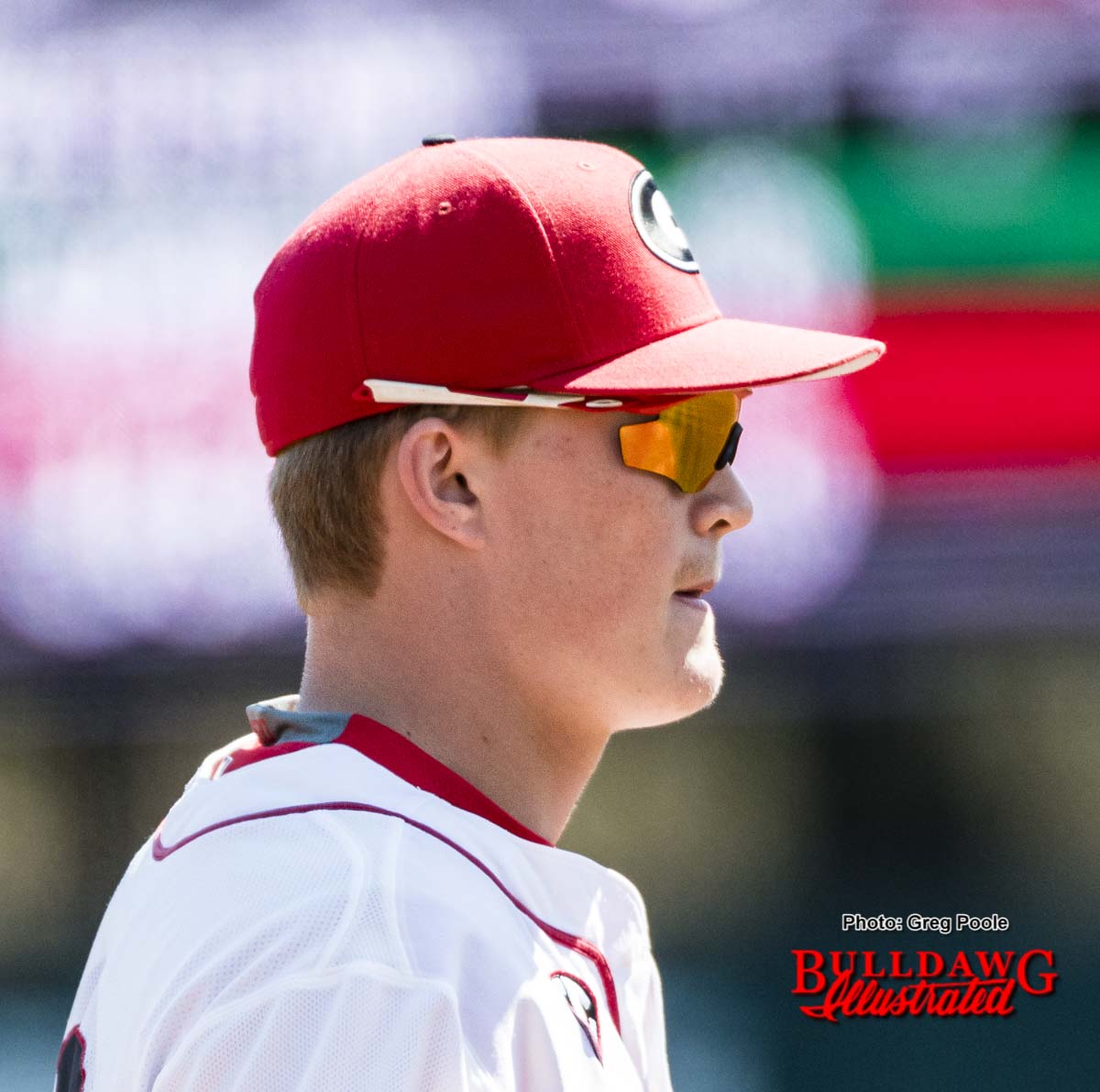 Dawg Tracks                                   
-Sophomore Aaron Schunk extended his hitting streak to five games with a single in the fifth.
-Junior Adam Sasser went 2-for-4 as the Bulldogs tallied only six hits.
-Senior Keegan McGovern and junior Michael Curry had reached base safely in the first nine games of the year but  those streaks ended Saturday. McGovern went 0-for-4 while Curry went 0-for-3.
-In the first two games of the Cougar series, Georgia is a combined 0-for-13 with runners in scoring position.
Coaches Corner                                      
Ike Cousins Head Baseball Coach Scott Stricklin:
"We didn't make him (Griffin McLarty) uncomfortable. Our middle-of-the-order guys have struggled the last two days. We had runners at second and third with one out, and we couldn't get a run in. I know we're a better team than what we've showed here. We need to win Sunday to salvage a game in this series and get some momentum for the rest of this trip. "
Next Up                                       
The Bulldogs conclude their series with the Cougars on Sunday at 1 p.m.