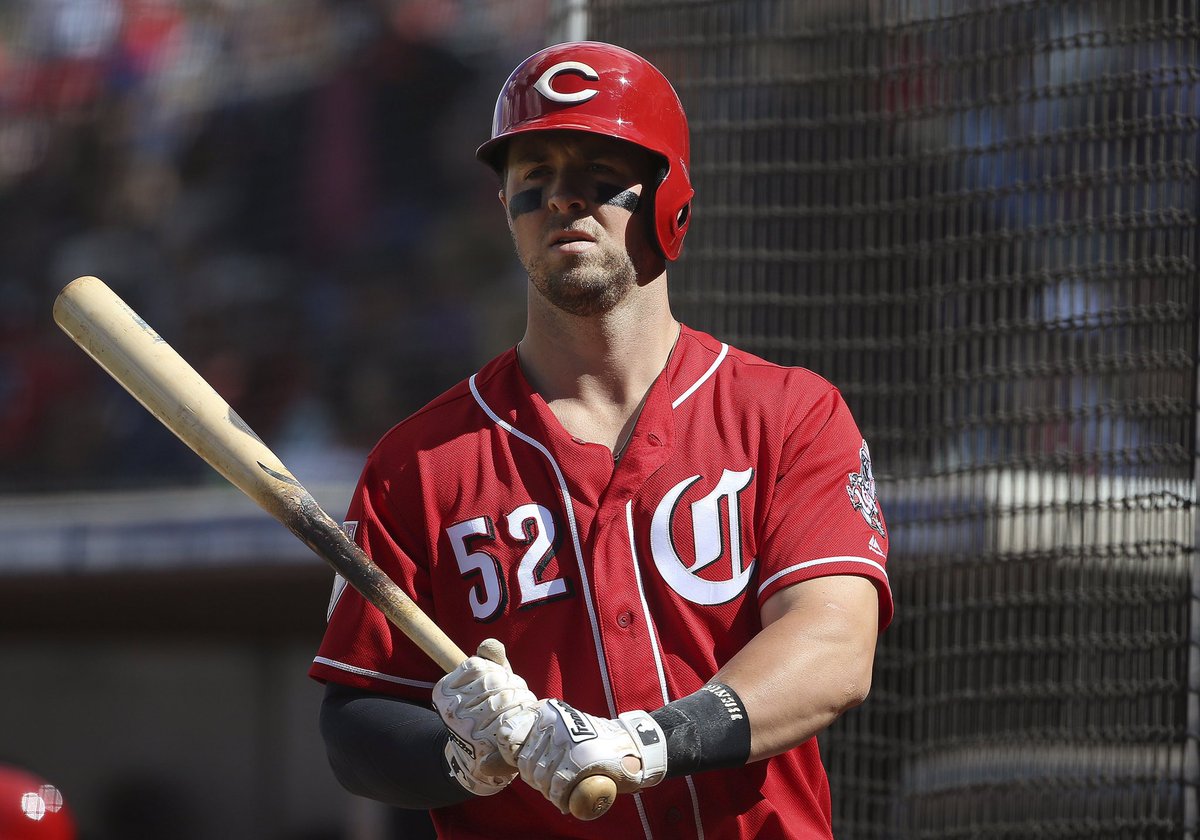 Four Georgia Bulldog lettermen have made Opening Day rosters as the 2020 Major League Baseball season begins Thursday night.
Kyle Farmer (Cincinnati Reds), Justin Grimm (Milwaukee Brewers), Jared Walsh (Los Angeles Angels) and Alex Wood (Los Angeles Dodgers) will begin the season on their team's respective 30-man active rosters. The start of the 2020 season was delayed in March when Spring Training was shut down due to the coronavirus pandemic. A second spring training, or "summer camp" as some teams called it, began July 1 with each team allowed a 60-man player pool.
Farmer, a catcher/infielder for the Cincinnati Reds, will serve in a utility role again this season. Last year, Farmer batted .230 with nine home runs and 27 RBI in 98 games with the Reds. It marked his third year in the Majors after beginning his professional career in the Los Angeles Dodgers organization. He showed his versatility last season in Cincinnati, making starts at five different positions: catcher, first base, second base, third base and shortstop. Farmer, a four-year starter at shortstop at UGA, was an eighth round pick of the Dodgers in 2013, and they developed him as a catcher. Farmer has shown the Reds he can still play shortstop too. He held the Bulldog record for highest career fielding percentage by a shortstop at .968 until this year when Gold Glove-winning Cam Shepherd finished with a .970 mark. Shepherd now is in the Atlanta Braves organization. The Reds play host to the Detroit Tigers starting Friday.

Grimm was enjoying a solid debut with the Milwaukee Brewers as a non-roster invitee when the pandemic shut down spring training. He continued to impress this month to earn a spot in Milwaukee's bullpen. Grimm made his MLB debut with the Texas Rangers in 2012. In his seven-year MLB career, Grimm has served as a starter and a reliever, going 20-23 with a 4.98 ERA and four saves in 306 games. He was a key member of the 2016 World Series Champion Chicago Cubs and most recently pitched in the Majors with the Kansas City Royals and Seattle Mariners. He was a fifth round pick of the Texas Rangers in 2010. The Brewers are on the road against Chicago starting Friday.
Walsh, a left-handed hitting first baseman/pitcher, made his MLB debut last May. Walsh appeared in 34 games with 79 at bats and hit .203 with a home run and five RBI. Also of note, he made five appearances on the mound and posted a 1.80 ERA in five innings with five strikeouts. He was a 39th-round pick of the Angels in the 2015 amateur draft. Walsh was a two-way standout during his Bulldog career including batting .306 and collecting five wins in 2015. The Angels open Friday at Oakland.
Wood, a left-handed pitcher, is slated to start Saturday after earning a spot in the Dodgers rotation. An All-Star in 2017, he has spent seven seasons in the Majors, going 53-43 with a 3.40 ERA in 179 games including 136 starts. Wood had returned to Los Angeles where he played from 2015-2018 after battling injuries during the 2019 campaign with Cincinnati. Wood, who has pitched in the 2017 and 2018 World Series, was a second round pick of the Atlanta Braves in 2012. The Dodgers begin their season Thursday night by playing host to San Francisco.
Teams will be required to reduce their active rosters to 28 players after 14 days and then to 26 after 29 days of regular-season play in this year's 60-game schedule. With no Minor League season this year, MLB teams have included many of their top prospects in their 60-man pool. The pool will help serve as a taxi squad, however these players won't receive Major League service time unless they are added to the Major League roster at some point.