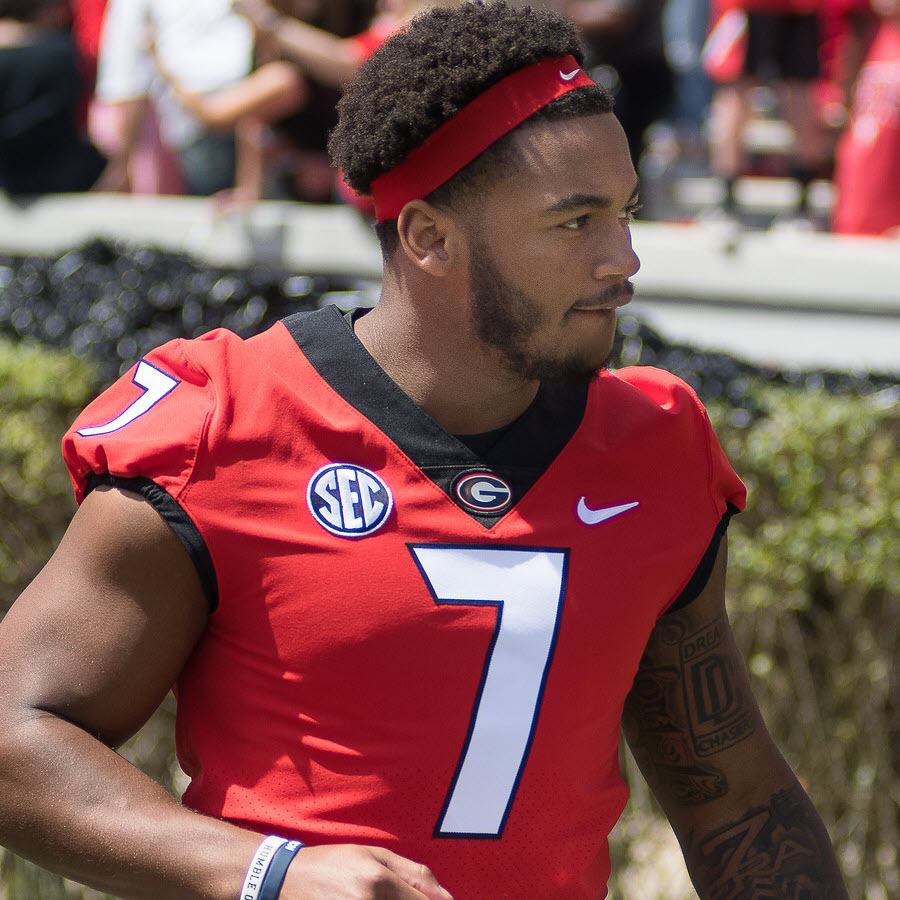 Special Olympics at the University of Georgia will host the 10th annual "Hometown Rivals" baseball game at Foley Field on Monday, April 1, at 6 p.m. More than 100 student-athletes signed on to volunteer for Special Olympics at UGA's largest fundraiser of the year.
Every year, student-athletes at Georgia team up with Special Olympics athletes from Athens-Clarke County. The athletes are divided into two teams and compete together in the East vs. West matchup. Each Special Olympics athlete steps up to the plate and rounds the bases alongside a Georgia player.
Running back D'Andre Swift will trade the backfield for the mound to throw out the ceremonial first pitch. Previous athletes to throw out the first pitch include former Georgia running backs Sony Michel and Nick Chubb.
This year, athletes from the Georgia football, equestrian, soccer, track, swimming and diving, volleyball, cross country, baseball and tennis teams will come together for the annual event. As part of The Georgia Way development program with leadership from the UGA Student-Athlete Advisory Committee (S.A.A.C.), student-athletes take part in outreach programs and events to benefit the local community.
Special Olympics at UGA eliminates all costs of participation for Athens-Clarke County athletes and their families every year for the Georgia Summer and Winter Games. The organization hopes to raise $15,000 through corporate and individual contributions. All funding will go to covering the costs of sending chosen athletes to the Special Olympics Summer and Winter Games.
Special Olympics at UGA raises funds and provides support for programming in the Athens-Clarke County school system including volunteers for adapted physical education, events and awareness campaigns for children and athletes with special needs.