[su_spacer size="20″]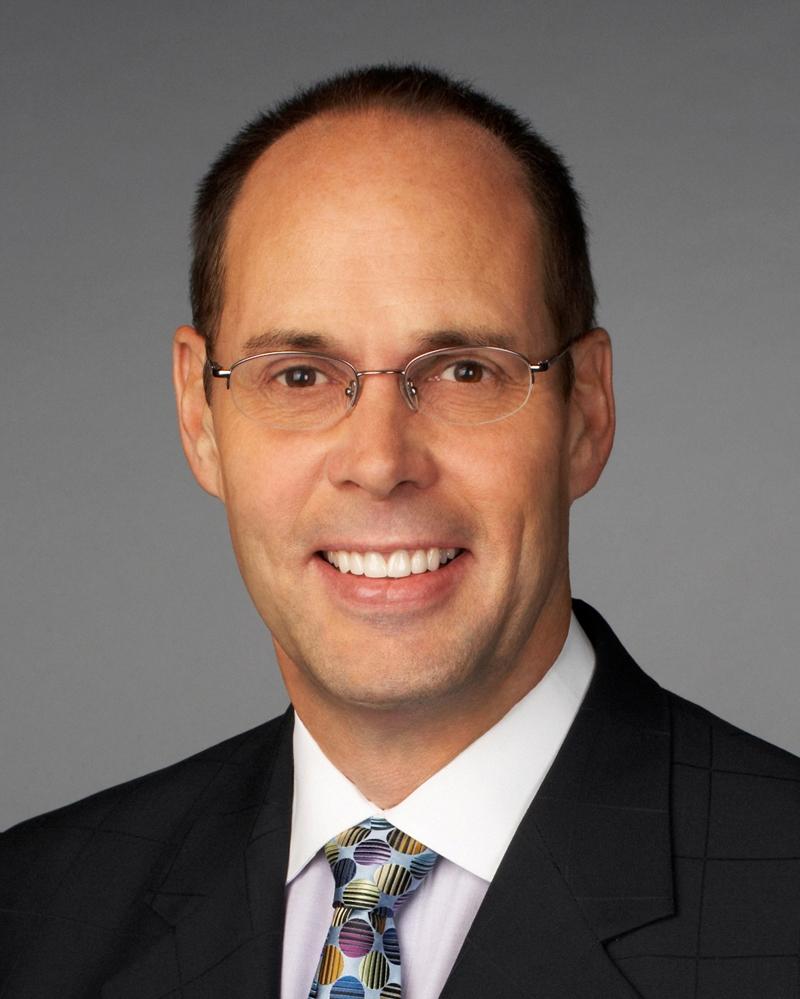 [su_spacer size="40″] ATHENS —–UGA alumnus, Ernie Johnson, Jr., has been named as a 2015 recipient of the Bill Hartman Award. He is a Bulldog letterman in baseball and currently the popular and award-winning sportscaster at Turner Sports.
[su_spacer size="20″]
Johnson will be recognized at Saturday's Georgia-Kentucky football game and will receive the award during the UGA Circle of Honor Gala on Friday, Feb. 12, 2016.
[su_spacer size="40″] Named for the late Bill Hartman, Georgia's long-time kicking coach and chairman of the Georgia Student Educational Fund, the Hartman Award is one of the highest honors given to a former UGA student-athlete. The Hartman Award has been presented annually since 1992 and recognizes former Georgia student-athletes who have demonstrated excellence in their profession and/or in service to others by 20 or more years of superior performance after graduation. Only former varsity athletes who have received a baccalaureate degree from Georgia can be considered for the award.
[su_spacer size="40″] "To receive the Bill Hartman Award from the University of Georgia is an absolute thrill and extremely humbling,'' Johnson said. "My four years at UGA created memories that I treasure to this day. My Journalism degree from the Grady School and my experience playing on the Georgia baseball team have always been points of personal pride for me.''
[su_spacer size="40″] Johnson has become one of the most recognizable figures in sports broadcasting, thanks to his long tenure at Turner Sports. He's been a studio host and play-by-play broadcaster at Turner since 1989, with a resume that includes Atlanta Braves baseball, the NBA on TNT, TNT's PGA Tour coverage, Major League baseball playoffs, the NFL, Wimbledon, World Cup Soccer, the 1992, '94, and 2000 Olympic Games and college football.
[su_spacer size="40″] A native Atlantan and graduate of the Marist School, Johnson lettered as a freshman first baseman on the 1975 UGA baseball team before turning his attention to his broadcasting career. That one season, however, created a treasure trove of memories for him. "I'll be honest. My baseball career at Georgia wasn't exactly legendary,'' he said. "I was a reserve first baseman with one career RBI. But you know what? That one RBI made a difference in a game at Tennessee when we were getting pelted with oranges by the UT fans. When I got the base knock that put us ahead, I looked in the dugout and saw all my teammates on their feet. That feeling was indescribable.
[su_spacer size="40″] "The opportunity to play for Coach (Jim) Whatley in his last year was just an unforgettable thrill. Not only was I able to continue playing a game I loved, but I was surrounded by teammates from whom I learned so much about the game, and about college life."
[su_spacer size="40″] In his junior year at UGA, Johnson took a job as the news and sports director at radio station WAGQ FM in Athens, a post he held until 1978, when he graduated from Georgia with B.A. in Journalism, summa cum laude. "As I receive the Hartman Award, my thoughts go back to Journalism professors I had such as Bill Martin and Marcus Bartlett,'' Johnson said. ''They instilled their expertise and a love of the profession in me. To all of us who were lucky enough to take their classes, they gave us the drive and determination to follow our career path."
[su_spacer size="40″] In 1979, Johnson began his broadcasting career at WMAZ TV in Macon. He worked there as a news anchor until 1981, when he moved to Spartanburg, S.C., to work as a news reporter at WSPA TV. Johnson moved back to Georgia in 1982, this time taking a job at WSB TV as a general assignment news reporter. He became the station's weekend sports anchor and reporter in 1983. He held those jobs until 1989, when he left to join Turner Sports.
[su_spacer size="40″] During Johnson's time at Turner, he has covered a lengthy list of events and sports. A personal highlight were the Atlanta Braves games he called alongside his father, the late Ernie Johnson, Sr., during the mid-1990s. However, his in-studio hosting of TNT's coverage of the NBA has become Johnson's longest and best-known gig at the network.
[su_spacer size="40″] Three times he has won Sports Emmy Awards through the National Academy of Television Arts & Sciences as a top studio host. Most recently, he won Emmy for Best Studio Host in May of 2015, but it was the gesture that followed his acceptance that garnered more notoriety. Johnson accepted the Emmy and promptly passed it along to Sydni and Taelor Scott, daughters of popular ESPN host Stuart Scott, who had succumbed to cancer just four months before.
[su_spacer size="40″] Johnson had shared a common bond with Scott because of his own diagnosis with non-Hodgkin's lymphoma in 2003. He continued to work for Turner Sports through June of 2006, when he began treatment. He returned to work in October of that year while continuing his chemotherapy treatments.
[su_spacer size="40″] Johnson and his wife Cheryl live in Braselton and have two biological children (one son, named Eric, and one daughter, named Maggie) and four adopted children (a son Michael, adopted from Romania; daughter Carmen, adopted from Paraguay; and daughters Ashley and Allison adopted domestically through foster care). A Christian since 1997, he works frequently with the Fellowship of Christian Athletes, Athletes in Action and Samaritan's Feet, a nonprofit organization which has a mission of putting 10 million pairs of shoes on 10 million kids' feet worldwide over the next ten years.
[su_spacer size="40″] Previous Hartman Award winners include former NFL quarterback Fran Tarkenton (1992); Atlanta Olympic Committee CEO and Augusta National chairman Billy Payne (1992); former Gov. Carl Sanders (1993); Atlanta developer Tom Cousins (1993); legendary former tennis coach Dan Magill (1994); former high school coach Billy Henderson (1995); former Lt. Gov. Pierre Howard (1996); noted amateur golfer Jimmy Gabrielsen (1997); physician Dr. Andy Roddenbery (1998); Athens businessman Hilton Young Jr. (1999); Harvard University Department of Dermatology Chief of Staff Dr. Becky Birchmore Campen (2000); vascular surgeon Dr. Thomas Lawhorne (2001); endoscopic laser surgeon Dr. Thomas Lyons (2002); neurosurgeon and former team physician Dr. Robert E. Dicks III (2003); Atlanta businessman William Young (2004); longtime juvenile court judge, the Hon. Aaron Cohn (2005); housing developer Keith McSwain (2006); Athens transportation executive Mack H. Guest III (2007); pulmonary and critical care specialist Dr. Kathy McMinn (2008); Coca-Cola executive Frank Ros (2009); college, professional and international basketball standout Teresa Edwards (2010); Georgia swimming head coach Jack Bauerle (2011); renowned cardiologist Roosevelt Gilliam III (2012); former golfer David Boyd (2013); and former tennis player Gordon Smith (2014).
[su_spacer size="40″]
Athletics
[su_spacer size="40″] [su_spacer size="40″]