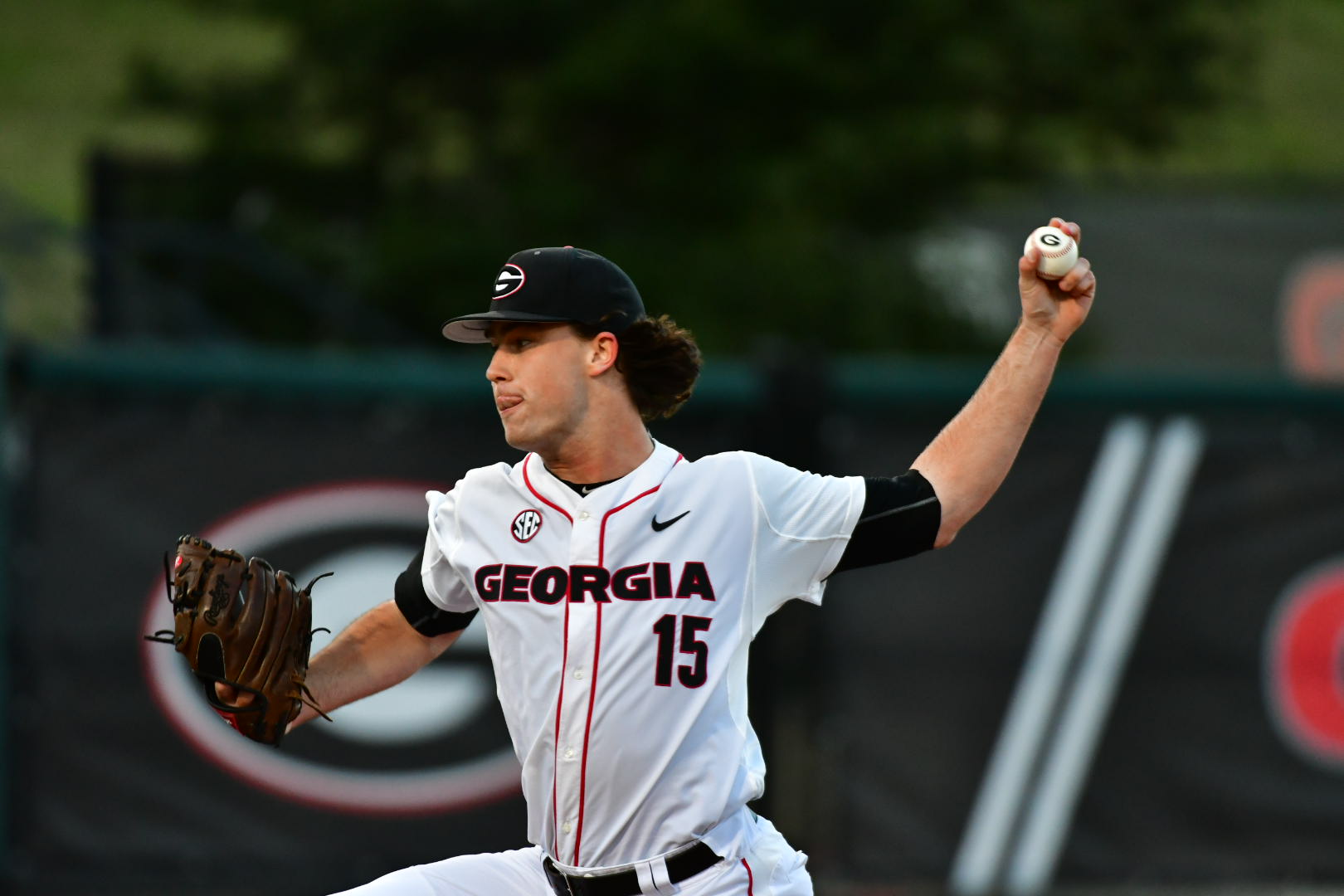 The UGA baseball team gave up too many free bases in the final game of their series against the No. 8 Florida Gators, which ended in a 4-3 loss.


The Gators got on the board early in the second inning, as first baseman JJ Schwarz hit a two-run home run off of Bulldogs' starting pitcher. The Gators would not lose this lead but the two insurance runs that they were able to add off of free bases given to them by the Bulldogs was the difference in the game


The Gators added their first insurance run in the top of the fourth and if it was not for a wild pitch by Kevin Smith, then this crucial run would have never come across to score. The second run that the Gators added came in the sixth inning Zac Kristofak on the mound. Kristofak inherited a situation with runners on first and third and no outs, with the runner on third having reached base by way of a walk.


It seemed that Kristofak would successfully prevent any runs from scoring after he got the first batter to pop out and the next batter to groundout for what should have been a double play, but second baseman Will Proctor bobbled the ball and he was not able to recover to get any outs on the play. Both of these runs were absolutely pivotal in deciding the game.


The Bulldogs bats struggled for much of the day but they came alive in the bottom half of the eighth inning and had it not been for the two insurance that they gave up earlier, this late surge would have led them to victory. The Bulldogs scored three runs in the innings and almost found a way to bat around during this comeback bid. Cam Shepherd led the charge as he hit a two-run double, which really got the rally going for the Bulldogs, but in the end, they fell one run short.


The Bulldogs overall played very well in this series, but little mistakes and missed opportunities ultimately cost them in each game. If they can find a way to correct some of these minor mistakes, then they should be able to end the season on a high note.


The Bulldogs are heading on the road for their next three-game series as they face the No. 6 Kentucky Wildcats, who are leading the SEC East, on May 5th-7th.




Recent Articles by Michael Pope


[pt_view id="b8629e37y8″]