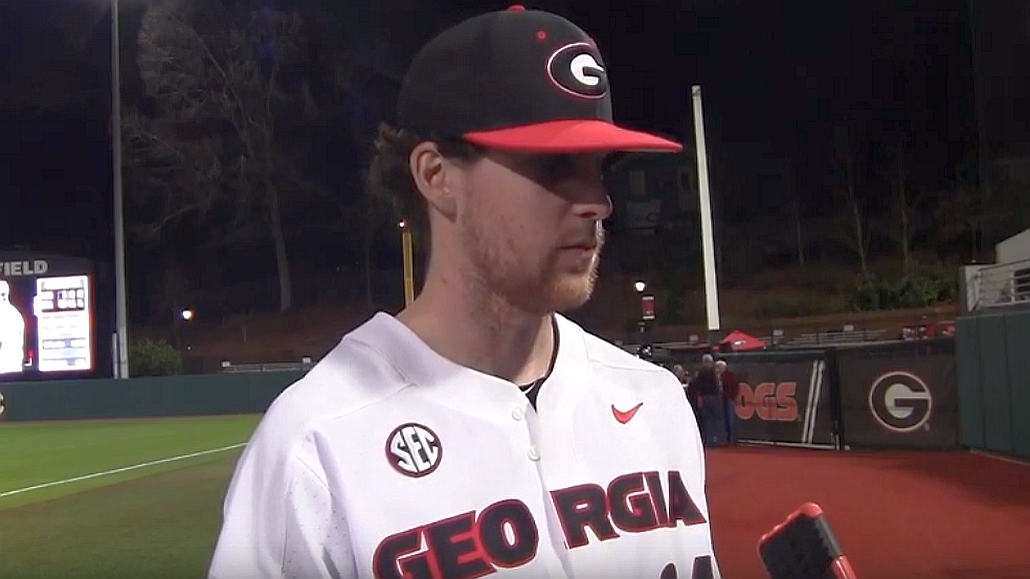 After the UGA baseball team gets its eight-win on the year, a 15-1 victory over Kennesaw State on Tuesday afternoon at Foley Field, redshirt freshman Garrett Brown talks about facing the Owls twice in one week and earning his first career win in a Bulldog uniform.
Brown put in five innings of work on the mound and struck out eight to earn that first "W" of his Georgia baseball career. Brown says he felt much more comfortable at home in Athens at Foley than he did in his first start of the year on the road at Kennesaw at Fred Stillwell Stadium last Wednesday. You can watch Garrett Brown's postgame interview by clicking on the video below.
Brown was a 2019 UGA baseball signee out of Manchester High School in Manchester, GA. He redshirted last year.