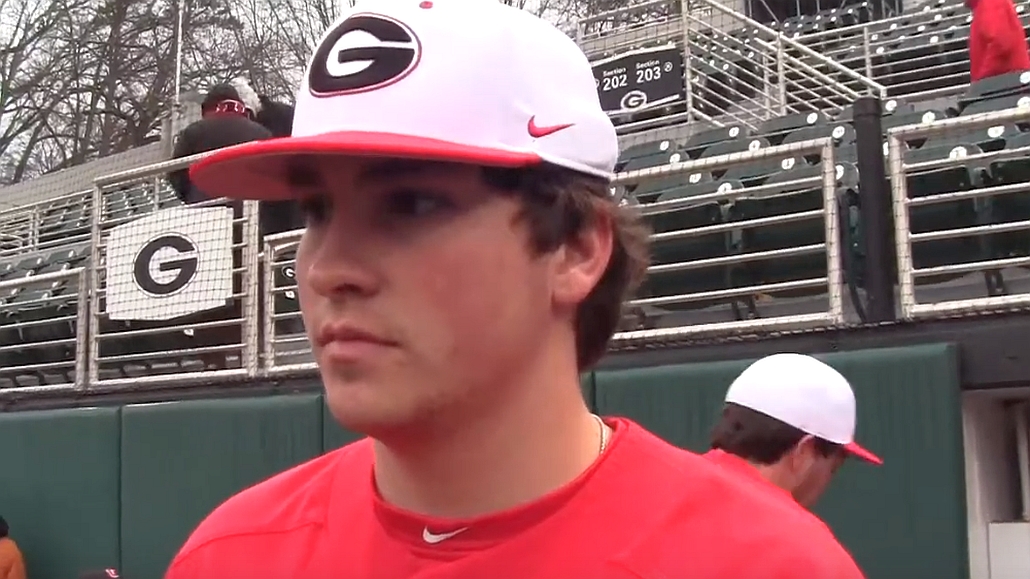 In Georgia's 5-4 win over Richmond on Sunday at Foley Field, freshman right-hander Will Childers came in at the top of the sixth inning, pitched 2.2 innings, and earned his first victory as a Diamond Dog. After the game, Childers discussed the game and sweeping the three-game series with the Spiders.
Childers faced 11 Richmond batters in those 2.2 innings and only allowed one hit while striking out three. You can watch his full interview by clicking on the video below.
A class of 2019 signee for UGA baseball and head coach Scott Stricklin, Childers is a product of Lakeside High School in Evans, GA.