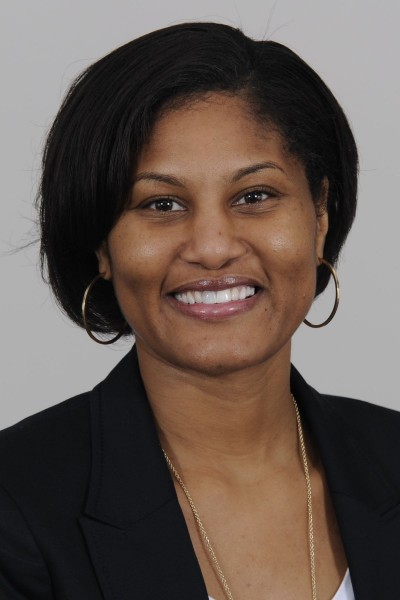 [su_spacer size="20″] Chelsea Newton, a former Big East Defensive Player of the Year at Rutgers and current assistant coach at her alma mater, has been named assistant coach for the Georgia Lady Bulldogs, head coach Joni Crenshaw announced on Monday.
[su_spacer size="40″] "Anyone who spends 10 minutes with Chelsea can see that she is a rising star in this profession," Crenshaw said. "She walks through the door with instant credibility because of her accomplishments as a standout guard at Rutgers and her successes at the professional level both with the WNBA and overseas. Chelsea  is an excellent recruiter, has a knowledge and passion for the game that is contagious and will be a great role model for our players. She will help demonstrate to our players what it means to be a true student-athlete."
[su_spacer size="40″] Newton was a standout guard for the Scarlet Knights from 2001-05 and, following a successful professional career in both the WNBA and overseas, has been an assistant coach at Rutgers for the past five seasons.
[su_spacer size="40"] "Most importantly, I want to thank everyone at Rutgers for all they've done for me as a player and a coach," Newton said. "You know this has to be an amazing opportunity for me to leave my 'second mom' and my alma mater. I'm very excited to have the chance to work with Joni. Everything about her is very impressive, and I think I can continue to learn and grow working with her. I've always respected the Georgia program and what Coach Landers has accomplished. I'm excited to get to Athens and work with Joni and the rest of the staff to further that tradition."
[su_spacer size="40″] Newton has displayed a penchant for helping attract top talent to Rutgers. The Scarlet Knights inked classes that ranked No. 3 in the nation in each of her first two full seasons as an assistant coach. All told, Rutgers has signed 11 prospects ranked in the ESPN HoopGurlz top-100 during Newton's tenure, including six top-20 recruits. That talent helped the Scarlet Knights reach postseason play four times over the past half-decade. Rutgers secured NCAA Tournament bids in 2011, 2012 and 2015 and also captured the 2014 WNIT Championship.
[su_spacer size="40″] Newton enjoyed much postseason success during her playing days at Rutgers as well.  The Scarlet Knights made NCAA appearances in 2003, 2004 and 2005, advancing to the "Elite Eight" during her senior season. That same year Rutgers captured its first-ever outright Big East regular-season title.
[su_spacer size="40″] Newton was a four-year starter and was selected as the team's Most Valuable Player in both 2004 and 2005 (co-honored with Cappie Pondexter). In 2005, she was named Big East Defensive Player of the Year and was tabbed both first-team All-Met and third-team All-Big East. Newton started 95 of 104 games played for the Scarlet Knights during her collegiate career and averaged 9.4 points, 4.3 rebounds, 2.3 assists and 1.8 steals per game. She notched 51 double-figure scoring performances, including a quartet of 20-point outings.
[su_spacer size="40″] Newton was selected by the Sacramento Monarchs with the No. 22 overall pick in the second round of the 2005 WNBA Draft. She made an immediate impact, starting 34 games, averaging 4.4 points and 2.0 rebounds and earning All-Rookie honors while helping the Monarchs to the 2005 WNBA Championship. After playing for the Chicago Sky in 2006, Newton returned to the Monarchs for three more seasons and was named to the WNBA All-Defensive second team in 2007.
[su_spacer size="40″] Newton also enjoyed a successful overseas career. During the 2005-06 season, she played for both Raanana Hertziliya in Israel and Lotos Gdynia in Poland. After serving as Director of Player Development at Rutgers for the Scarlet Knights during their NCAA runner-up campaign in 2006-07, Newton played two seasons in Italy with Carispe La Spezia in 2007-08 and with Limatic Umbertide in 2009-10.
[su_spacer size="40″] A native of Monroe, La., Newton was a WBCA and Parade All-American at Carroll High School. She was a three-time All-State selection, was twice named Louisiana Player of the Year and was valedictorian of her senior class.
[su_spacer size="40″] Newton earned her bachelor's degree in exercise science and sport studies from Rutgers in 2005. In 2004, she was the inaugural winner of the Chelsea Newton Scarlet Heart Award, which is now given annually to the women's basketball player who best exemplifies perseverance, courage and overcoming adversity.
[su_spacer size="40″] The hiring of Newton completes the Lady Bulldogs' coaching staff. Crenshaw was named Georgia's head coach on Sunday, April 12, just under a month after hall-of-famer Andy Landers announced his retirement following 36 seasons at Georgia. In addition to Newton, Karen Lange was announced as the Lady Bulldogs' associate head coach on April 24 and Crenshaw retained assistant coach Robert Mosley, who has been at UGA for three seasons.
[su_spacer size="40″] "I'm extremely excited about our coaching staff," Crenshaw said. "First and foremost, they are quality people with high morals and values. The experience they bring in coaching, recruiting and the ability to motivate players is second to none. I am honored to have them and can't wait to hit the ground running to continue to build and enhance Georgia Basketball."
[su_spacer size="40"]
Chelsea Newton At-A-Glance
Name: Chelsea Newton
Hometown: Monroe, La.
High School: Carroll ('01)
College: Rutgers ('05) – Exercise Science and Sports Studies
[su_spacer size="40″] Playing Experience
1997-01 Carroll High School
• 2001 WBCA All-American
• Two-time Louisiana Player of the Year
• Three-time first-team All-State
[su_spacer size="40″] 2001-05 Rutgers
• 2005 Big East Defensive Player of the Year
• 2005 third-team All-Big East
• 2005 first-team All-Met
[su_spacer size="40″] 2005-10 WNBA & Overseas
• Five seasons in the WNBA with Sacramento and Chicago
• Five seasons overseas in Israel, Italy and Poland
• 2005 WNBA All-Rookie team
• 2007 WNBA All-Defensive second team
Coaching Experience
[su_spacer size="40″] Rutgers
2006-07 Director of Player Development
20010-15 Assistant Coach