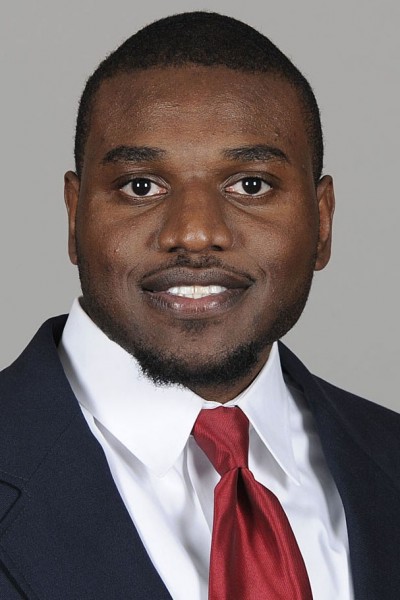 [su_spacer size="20″] Ezron Bryson has been named Associate Athletic Trainer for the UGA Athletic Association and will work primarily with the Bulldogs' men's basketball program, Senior Associate Director of Athletics Ron Courson announced on Thursday. All told, Bryson brings six years of experience working in collegiate and professional sports.
[su_spacer size="40″] "We are very happy to have Ezron join our sports medicine team at the University of Georgia," Courson said. "He has excellent training and experience in sports medicine which should greatly benefit our men's basketball program."
[su_spacer size="40″] Most recently, Bryson has spent three years serving as assistant director of sports medicine at Manhattan College. There he served as the primary contact for the men's basketball team and also provided oversight for the baseball and volleyball programs. Bryson supported all 19 of Manhattan's athletics programs while coordinating student-athletes' schedules for nutrition, chiropractor and physician appointments. He also was responsible for student work study employment budgets and schedules.
[su_spacer size="40″] Bryson also worked on the sports medicine staffs for the University of Michigan and the New York Jets.
[su_spacer size="40″] From 2010-12, he was a graduate assistant athletic trainer with the Wolverines, providing care, prevention and rehabilitation for student-athletes. Bryson oversaw special equipment/pads for student-athletes and also maintained custom and non-custom knee braces, game bags and practice trunks. He traveled with the football programs to two bowl games, where he helped coordinate athletic training set-up at practice sites and team hotels. While in Ann Arbor, Bryson was named Michigan's 2011-12 Clinical Instructor of the Year.
[su_spacer size="40″] Bryson was a season athletic trainer for the Jets from 2009-10. He helped develop preventative and rehabilitative programs for injured athletes; documented athletes' treatment sessions, rehabilitation programs and daily progress; and oversaw athletic training room equipment and inventory.
[su_spacer size="40″] Bryson's efforts have helped translate into a stellar run of team success. Manhattan captured 2014 and 2015 MAAC Championships and participated in the 2014 and 2015 NCAA Tournaments. The Wolverine football program played in the 2011 Progressive Gator Bowl and won the 2012 Allstate Sugar Bowl. The Jets advanced to the 2010 AFC Championship Game.
[su_spacer size="40″] A native of Brooklyn, N.Y., Bryson earned his bachelor's degree in athletic training with a minor in physical education and sports sciences from Hofstra in 2009. He received his master's degree in sports management from Michigan in 2012. Bryson is a certified member of the National Athletic Trainers Association, certified as a Corrective Exercise Specialist by the National Academy of Sports Medicine and a member of the New York State Athletic Trainers Association.