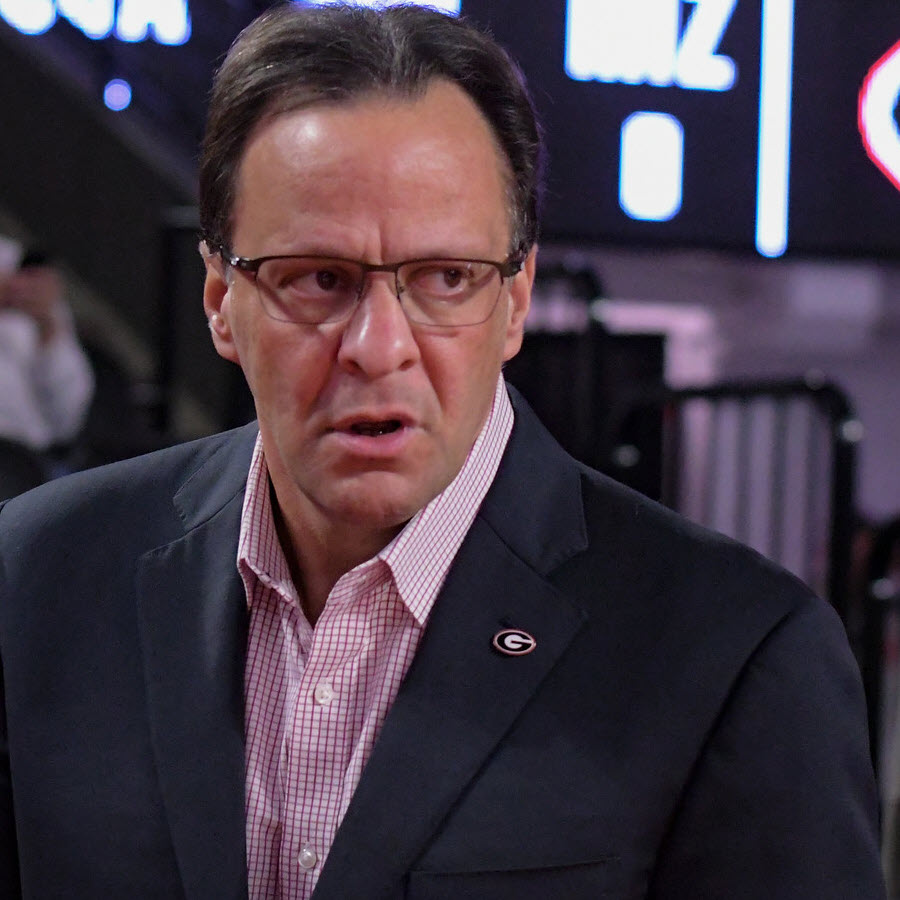 In a matchup of winless SEC teams coming into their game on Wednesday night, Auburn beat Georgia 95-77. After Georgia head coach Tom Crean called out the team's effort after their 30-point loss against Arkansas, it was surprising to see Georgia bring the same effort – or lack thereof – back home to Stegeman Coliseum.
"I'm the head coach, so I would say the responsibility falls with me, absolutely," said Crean.
When asked how much of the blame falls on him, Crean said the whole thing does.
Auburn's five-star freshman guard Sharife Cooper scored a game-high 28 points and had a game-high 12 assists, in what was only his second game of the season. Cooper attacked the paint using ball screens to find his bigger guys, oftentimes for dunks or alley-oops. He also shot 9 of 22 from the field and picked up 10 points from the free-throw line.
Watch a fullscreen slideshow
HERE
.
The biggest news coming into the game for the Bulldogs was the announcement of freshman guard K.D. Johnson being eligible to play. Johnson's play, though, was about the only positive that Georgia can take from this game. He had a team-high 21 points and added seven rebounds, becoming a much-needed spark plug for Georgia off of the bench.
"K.D. is really good, obviously you've seen his impact," said Georgia guard Sahvir Wheeler. "He played with juice, he played with life, he played with passion and that's something we are definitely going to need."
After that, it's hard to find much to be happy about for Georgia fans, as Auburn outscored Georgia 58-44 in the paint and had 14 total blocks, opposed to Georgia's three. The Tigers shot 58% from the field, which was significantly better than Georgia's 42%. The Bulldogs also missed 17 free throws, which isn't a recipe for success at any level of basketball.
Facing an 11-point halftime deficit, the Bulldogs came out strong in the second half and cut the Tigers' lead to four points. However, that was as close as it would get, as a 16-1 point Auburn scoring run immediately followed that.
The atmosphere inside Stegeman Coliseum was as quiet as it's been this season towards the end of the game. Georgia now falls to 0-4 in conference play this season and the momentum from the 7-0 start seems all but gone now. Perhaps if Johnson enters the starting lineup and changes the energy, this team can turn it around.
"I think the biggest thing for us is the consistency in which we hold each other accountable," said Wheeler. "I think we did that for a stretch or period during the game, but after a while we kind of lost it. That starts with me, and if I don't do it, some other guys might follow my lead. I take blame for that."
Georgia falls to 7-4 (0-4), and will now travel to Oxford, where they will play Ole Miss on Saturday at noon. Auburn improves to 7-6 (1-4) and will face the Kentucky Wildcats at home on Saturday.