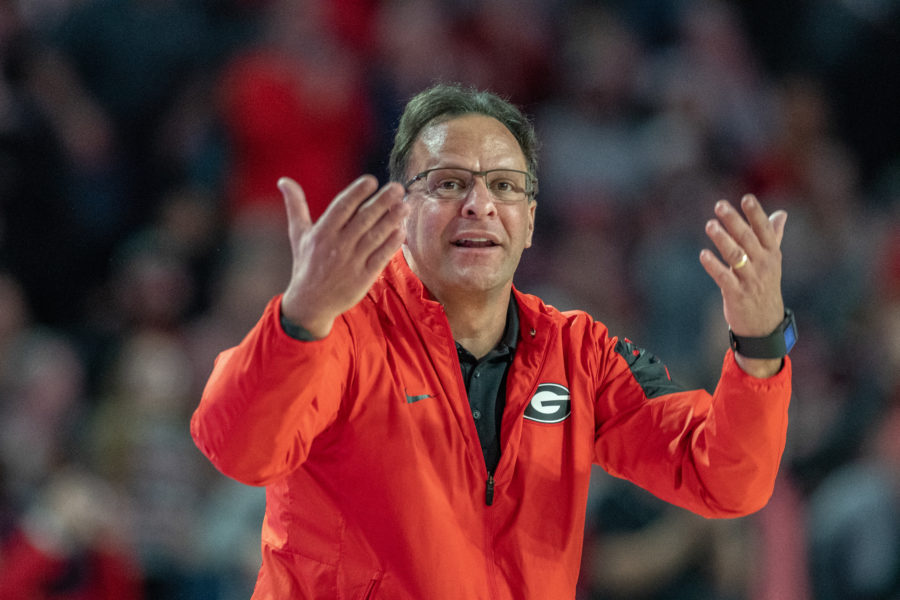 If you asked a Georgia Bulldogs fan what the ideal scenario would have been in Wednesday's game, it probably would look about as polar opposite as possible compared to what actually happened at Colonial Life Arena.
The South Carolina Gamecocks defeated the Georgia Bulldogs 83-59 in what ended up being a lackluster effort for Georgia, especially in the second half. In what was a slow-starting game, the Bulldogs held a 17-13 lead with 8:21 remaining in the first half. That eventually felt like an eternity away from the final buzzer.
Following that Georgia lead, South Carolina went on a 19-2 scoring run and never trailed again. Whether it was effort, shooting, rebounding or defense, Georgia fell flat in every category of Wednesday's contest. Although the team's were about even in rebounding numbers, South Carolina led in second-chance points 23-16.
"The bottom line is that our lack of shotmaking hurt us on the defensive end," said Georgia head coach Tom Crean. "At the end of the day whether you are at home or on the road, you've got to make open shots. We didn't do that very well and it affected us on the other end."
Georgia only shot 32% from the field, making four of its 26 3-point field goal attempts (15%). Turnovers continued to be a part of Georgia's identity this season as well. The Bulldogs turned the ball over 20 times, which led to 21 South Carolina points.
The Gamecocks went on multiple 8-0 scoring runs in the second half, which changed the game from a solid South Carolina lead to a complete blowout. Georgia was lifeless in the second half, allowing South Carolina to be the more physical and dominant team. Oftentimes, Georgia settled for jumpshots early on the shot clock, which quickly ended possessions.
Toumani Camara was consistently in foul trouble, picking up his fourth foul with over 15 minutes left to play. Camara only logged 19 minutes in the game which significantly hurt the Bulldogs, considering he is the teams best interior player on both offense and defense.
"The other big problem is that throughout the conference, when Toumani Camara is in foul trouble, we're not nearly as good," said Crean. "It's no secret."
Keyshawn Bryant continued his hot start in conference play by leading South Carolina in both points and rebounds, despite coming off of the bench. Bryant scored 19 points, including multiple high-flying dunks, and pulled down 10 rebounds to finish the game with a double-double.
Perhaps the most frustrating part of this loss is that this should've been a winnable game for the Bulldogs. The Gamecocks entered this contest 3-5 on the season and 1-3 in conference play, and they place towards the bottom of the SEC in almost all major offensive statistics. Georgia most likely needed to go 2-0 this week to remain away from the basement of the SEC standings. With this type of loss, it will be crucial to see how the Bulldogs respond to a potentially lost season.
Georgia falls to 9-6 (2-6) and plays Ole Miss on Saturday at Stegeman Coliseum at 6 p.m. Ole Miss is one of the two teams that Georgia has beaten in conference play so far. The Bulldogs won the first matchup 78-74 in Oxford, MS on Jan. 16.