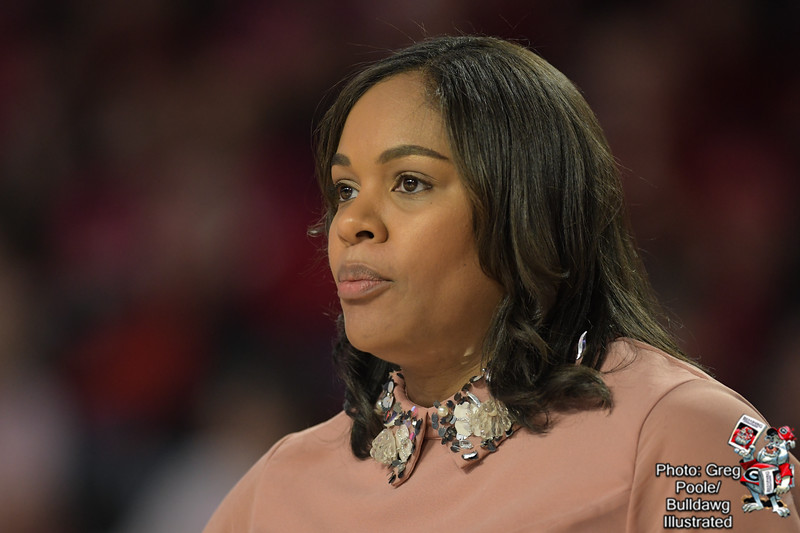 The Georgia Bulldogs (14-9) secured another win at home against the Florida Gators (6-18) Sunday.
Even though Florida scored 11 three-point shots, Georgia won 93-58. One key stat was that the Dawgs had nine turnovers versus the 28 they had against Auburn. This allowed for Georgia to be more successful on the offensive end; The Bulldogs finished out the game with a 58.2 field goal percentage.
"We came back after Auburn and had a hard look in the mirror and talked about a lot of things. We have to eliminate making the same mistakes over and over and over and that's what we've continued to do," Head coach Joni Taylor said.
Maya Caldwell added that Sunday's success was due to a certain mentality on the court. The Bulldogs have had many ups and downs this season, but Caldwell thinks that this game showcased their best performance.
"This was definitely one of our best games and most consistent games. We had 9 turnovers the whole game. As far as I'm concerned, we were probably averaging 15 or more the last few games and it was really bad, but we went out there and cleaned it up. There was no frustration. Even with the smallest mistakes, we bounced back and I feel like today was a great win for us," Caldwell said.
During this game a duo between Caliya Robinson and Taja Cole emerged. Robinson had 17 points and 12 rebounds, and Cole had 14 points and 12 assists.
This dynamic on the court helped solidify Georgia's momentum on the court. These two players have become important leaders on this year's team. 
"It just takes pressure off everyone else… [Robinson] had a really good string of practices. She has a different kind of focus.… And then [Cole] identified really early that they weren't guarding her off the ball screen, so she was really patient and chose the right moments to shoot the ball and get her teammates involved," Taylor said.
Robinson did not hide any of her emotions Sunday on the court. She smiled after key plays, and kept an easy demeanor for the majority of the game. Robinson said Taylor tells her to smile all the time.
"[Taylor] said when I smile I tend to have a good game," Robinson said.
It's more than just Robinson who benefits from her positivity on the court. Robinson is able to bring her teammates up when she is enjoying the game.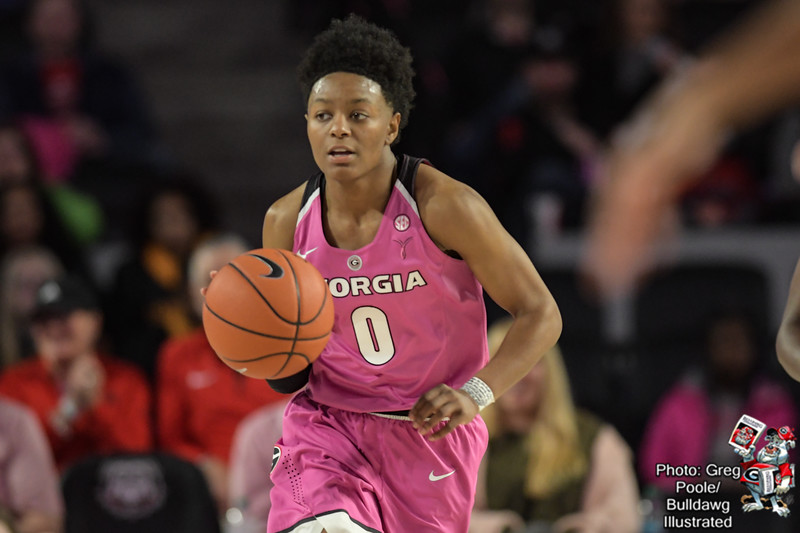 "She has the most beautiful smile I've ever seen in my life, so when she's smiling and playing that was, it gets everybody involved… It helps the team out a lot more, but anytime she's out there playing that way, it brings the joy to my heart, and I think it just gets everybody else excited," Taylor said.
The Bulldogs will travel on Valentine's Day to face South Carolina. Georgia is 2-6 on the road, but they aim to put up more performances like that seen Sunday.
"We have to come in and work hard everyday like we did this week. I think our focus changed," Robinson said. "It's been good so far this past week and I think if we keep bringing the energy everyday, we'll be fine."