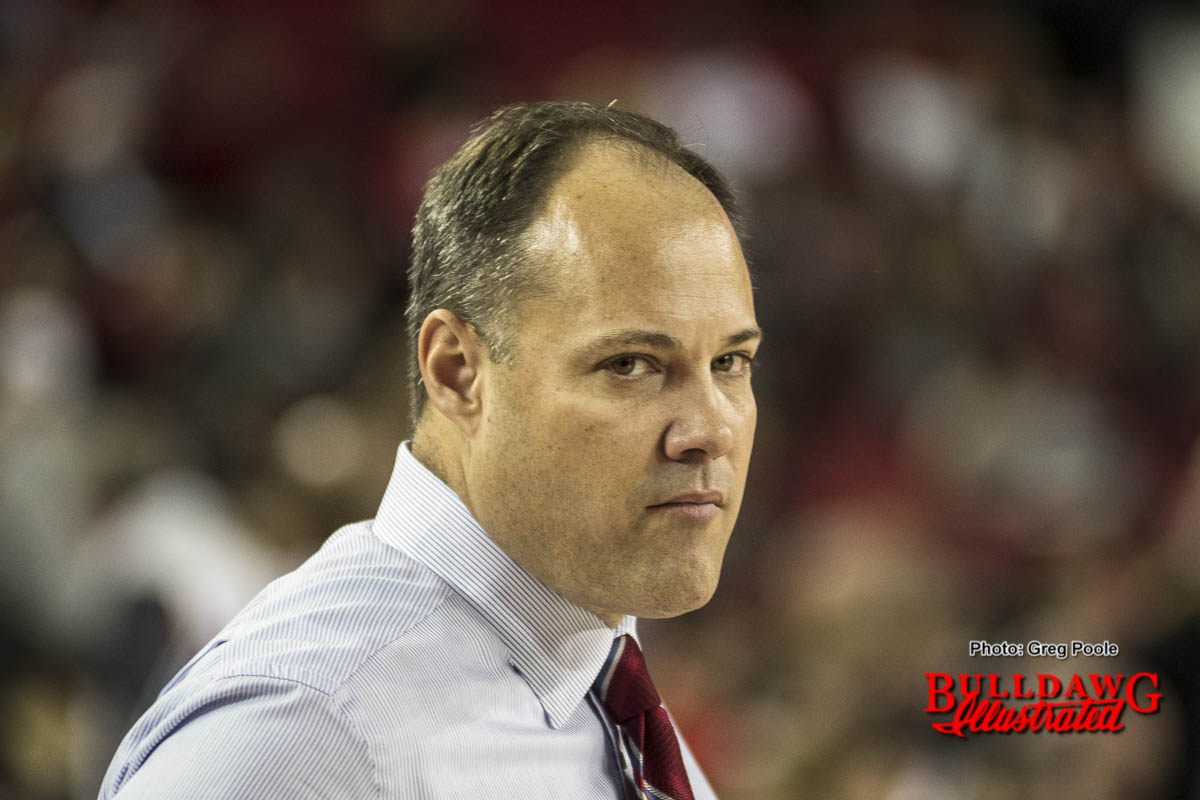 The Dawgs started slow but one scuffle going into halftime energized the crowd and gave the Bulldogs the momentum, and they rode that all the way to a 71-66 victory.
The first half was, for the most part, a very poorly played game by both teams but Missouri was able to go into the half with a 26-20 lead, and it seemed they would have the momentum going into the second half. However as the first half came to an end, a scuffle broke out between the players and eventually the coaches of both teams got involved. This led to the Bulldogs' fans erupting into cheers for their Georgia players and coaches and boos for the Missouri players and coaches. Georgia head coach Mark Fox left the court to roaring cheers and the energy in the crowd was at an increased level for the rest of the game.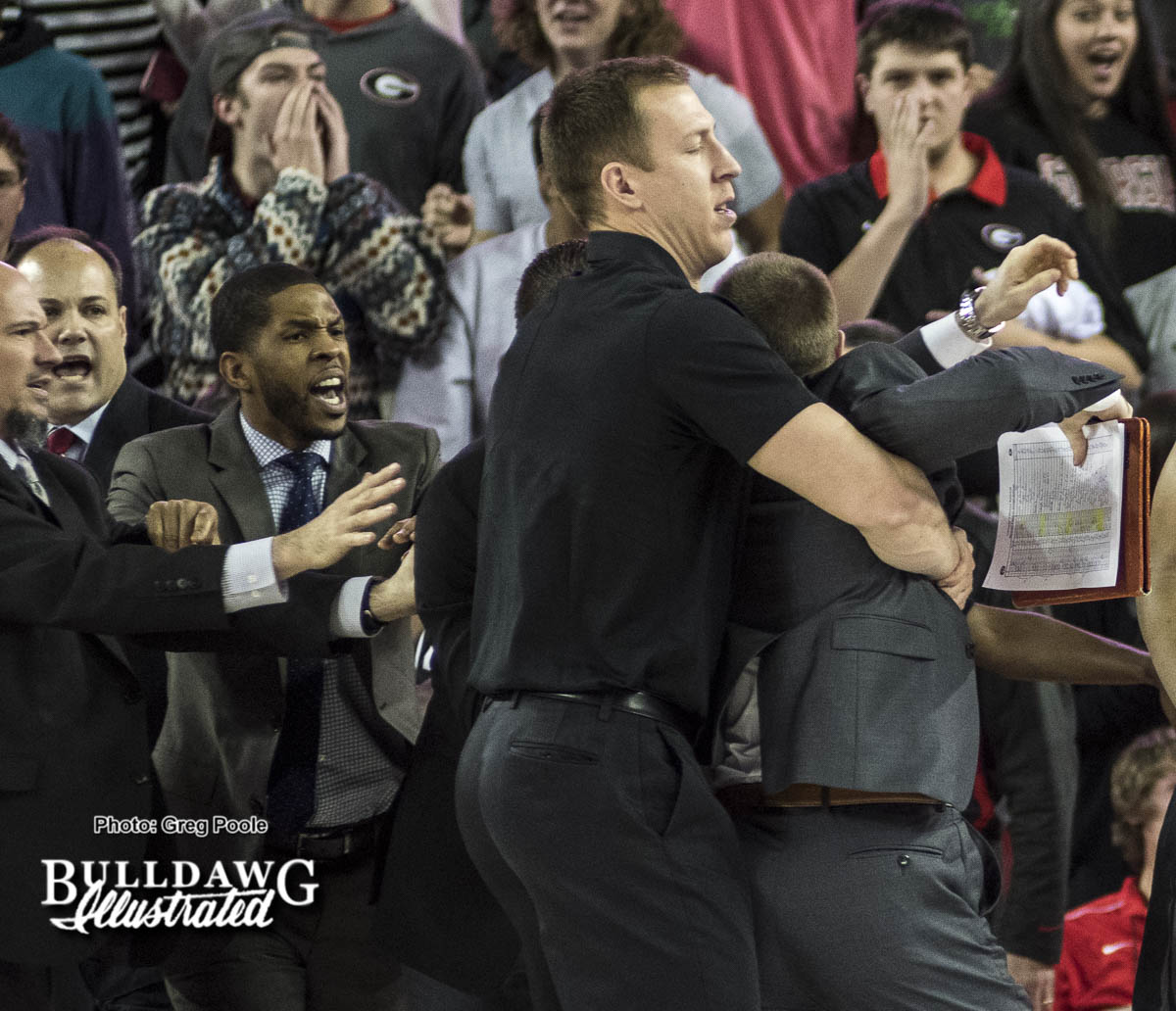 The Bulldogs used the momentum from this singular event, and they would not give it up in the second half. Georgia matched their first half point total of 20 points in the first 6:37 of the second half. The home team ended up scoring 51 points in the second half and held the lead for most of that period.


Yante Maten was the Bulldogs' leading scorer and was one of four scorers that finished with over 10 points as he finished with 17. Maten also was a rebound away from having a double-double, and he led his team in this category. J.J. Frazier also had more than 10 points as he finished with 16 points and he led his team in steals with 5. The two other scorers who were over 10 points were Juwan Parker and Pape Diatta, who had a huge breakout game. Diatta finished with 27 minutes and had a significant scoring and rebounding increase with 12 points and five rebounds.




Diatta's performance has to be very encouraging for the Bulldogs staff. He knocked down some huge free throws and made other big contributions throughout the course of the game.


Earning a conference win is always a big deal, but the way the Bulldogs were able to rebound in the second half has to be promising for how they may be able to come back in the future. However, the one area that the Bulldogs must improve on in the future is their free throw shooting where they went 27-40 in this game.


The Bulldogs earned a huge conference win, but they still have much to improve upon if they hope to make a push for the tournament.


Georgia will hope to start a winning streak in their upcoming away game against the Ole Miss Rebels.