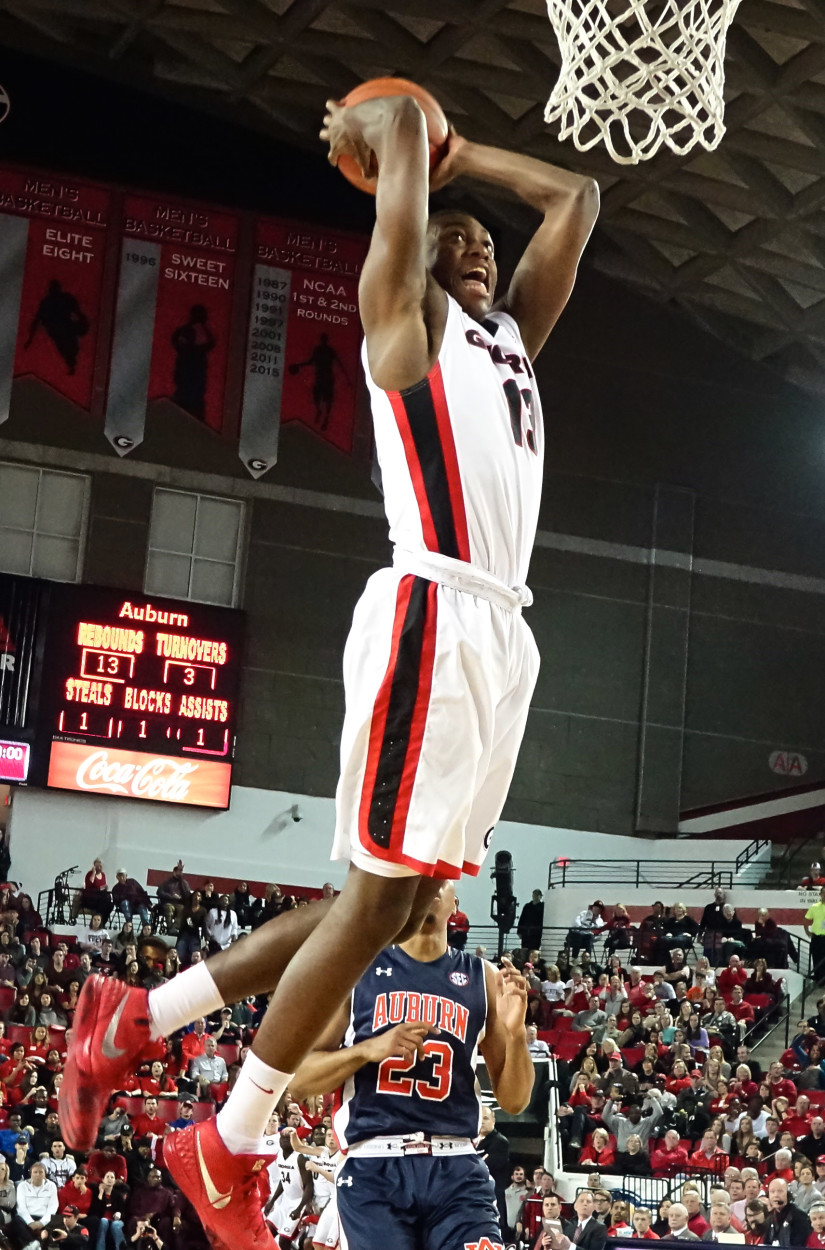 Welcome to the Bulldawg Illustrated Hoops Report: Georgia vs Florida. It's like a hotel screwing up your reservation and bumping you up to the presidential suite. And the Dawgs are trying to live in the lap of luxury this week by winning at home vs the Gators on tonight and then on the road in Nashville on Saturday.


Though we throttled Miss St in Starkvegas Saturday night, the Dawgs have underachieved and been inconsistent all year. However, they've play just well enough to keep their tournament hopes alive. Personally, I think there's at least a 50/50 chance we'll know whether the Dawgs are in or out of the NCAAs this time next week. Both UF and Vandy are bubble teams. Any win opens up a spot for the Dawgs to take. But this is a one game at a time site, so we'll focus on UF. But before we do that, let's look back at Saturday.

The Dawgs played the Bizarro Bulldogs and they are not good. Add to that, State also played very poorly Saturday night as well. So the Dawgs really took advantage of a bad team. Yante Maten scored a career high 25 and Charles Mann chipped in 21. We shot 77% from the line and out-rebounded Miss St 45-35. Unfortunately, we didn't take care of the basketball late and ended up with 20 turnovers and a much closer game than it should've been. Not a lot more to say than a talented team beat a bad team. But a road win is a road win and now we're 7-5 in the SEC with a major nemesis coming to town.

The Gators currently sit a 7-5 in the SEC and own the tiebreaker with UGA. So if we lose Tuesday night, we're two games behind them in the standings and they have a major leg up on us come selection time. That means this game is easily the most critical we've played all year. They thumped us good in Gainesville, but that was one of the worst officiated games I've ever seen. The refs decided the game before the first media timeout of the second half. So I don't put a lot of stock in that as a predictor. We need Maten, JJ Frazier, Mann, and Kenny Gaines to put up 60-65 and the rest of the team chip in 15. If we do that, I think we'll win. If we win, then UF is behind the eight ball. If we lose, we may be out. Is that clear enough?

So this game means everything. Two bubble teams that have been inconsistent all year. So which team shows up? I don't know but I do know how much a loud and raucous crowd will help the Dawgs. Do you realize you could be the reason they make the Big Dance? I'm serious. Start calling friends, roommates, business partners, wives, girlfriends, etc. Put together your own group of loud, and a little liquored up, cheering section. That support could help the Dawgs get over the hump. This team is good, they just got to start playing good. And they need your help to get pointed in the right direction. We're counting on YOU. Go Dawgs!!


---