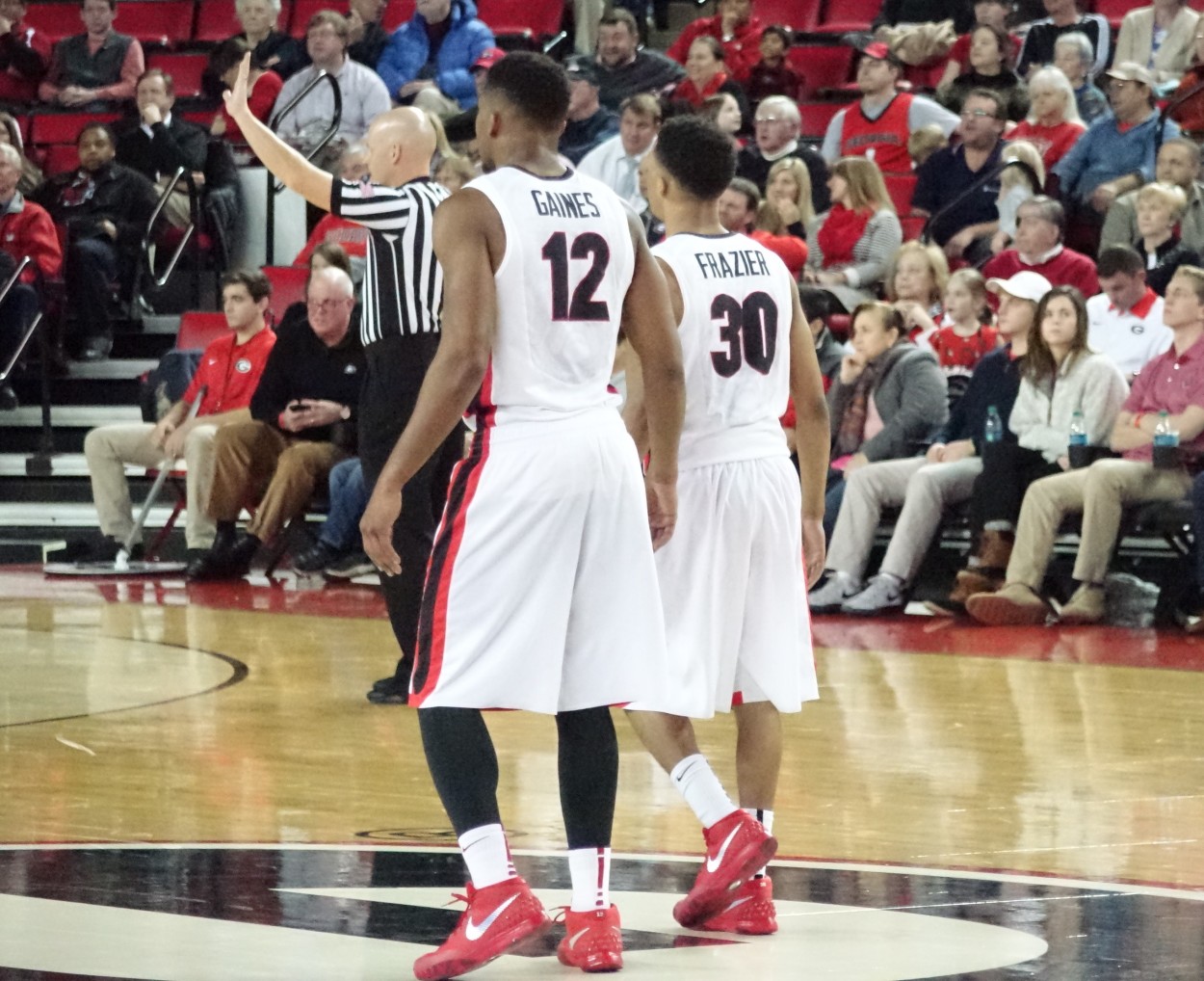 Welcome to the Bulldawg Illustrated Hoops Report. It's like like getting the seat next to the hot chick on the plane. Well, after one of the worst halves of basketball I've ever seen the Dawgs play, the ship got righted in the second half and we cruised to a nine point win versus the Volunteers from hillbilly country. We were bolstered by a great turnout for a Wednesday night. I'm glad everyone saw how impressive this team can look. The Dawgs got through their first quarter of the SEC schedule where they had to be at 2-2. While the loss to Ole Miss by one on the road hurts, beating Texas A&M at home on Saturday could take away a lot of that sting. They're 14-2 and ranked 15 in the country. Vegas currently has the game as a pick'em. So it's getable. What worries me a little is A&M is due against us. I don't think they've beaten us since they entered the SEC. But before we discuss the Aggies, let's rehash the Vols.

[su_spacer size="40″]
[su_spacer size="40″] If I told you the Dawgs would have 16 first half turnovers and shoot 5-11 from the free throw line in the first half, I'm sure you'd think we'd be down 20 at the break. Well, luckily we were playing UT and they're weren't real good either. Instead of burying us, they left the door open. We were only down seven at the break. The second half was the J.J. Frazier, Kenny Gaines show. Frazier and Gaines finished with 28 and 23 respectively and combined to go 10-15 from the three point line. They were both on fire. Plus, they both hit some critical shots in the first half to keep us close. J.J. also tied for team lead in rebounds with Yante Maten with eight. We ended up with 20 TOs and 13-23 from the line. How we won by nine is still a mystery. But it shows you that you can make mistakes and win at home. Unfortunately, you have to play almost flawlessly on the road and we didn't do that against Ole Miss.
Next up, Aggies!
I must admit I haven't seen the Aggies play this year and haven't researched them at all. All I've heard is they're big and, because of that, they're a matchup problem for the rest of the league. Well Aggies, please allow me to introduce you to Derek Ogbeide, Yante Maten, and Mike Edwards! We also have Houston Kessler and Osahen Iduwe if someone needs a breather. We can play big or small. We have as much versatility as anyone in the league. Plus, if we have to matchup big with them, I would think someone like J.J. could use his quickness to penetrate and either score or dish. That should open some things up offensively. One thing that is becoming a little worrisome is foul trouble however. We lost Maten vs Ole Miss and Gaines vs UT. It's not that we're generally committing stupid fouls, it's that we play hard on defense. They're calling games a lot closer this year and I'm worried we're not adapting to it. However, Coach Fox is a lot smarter than I. So if this is an issue to him, I'm certain he'll address it. I just know we sure could've used Maten the last three minutes in Oxford.
Ok people. If you're reading this, you're one of the 16 Dawgs' Hoops fans out there around the world. The next five games will probably determine our fate as that will be the halfway point of the SEC schedule. We need to go at least 3-2. Three are on the road and two are against top 20 competition. So this won't be easy. But it starts at 2 p.m. on Saturday. You looking for a cheap date? Grab your wife or girlfriend and head on over to The Steg. She will see Sweater Man do his thing. She'll see the student section cutting up. You'll be the apple in her eye after a huge deal like that. Just make sure you go by a brunch spot for some bloodys and mimosas before hand. Nothing like a drink or three to loosen things up. After that, maybe hang out in the Steg lot for a little tailgating. Then head on inside and get that place a'rocking! Then? Go Dawgs!!
---
---