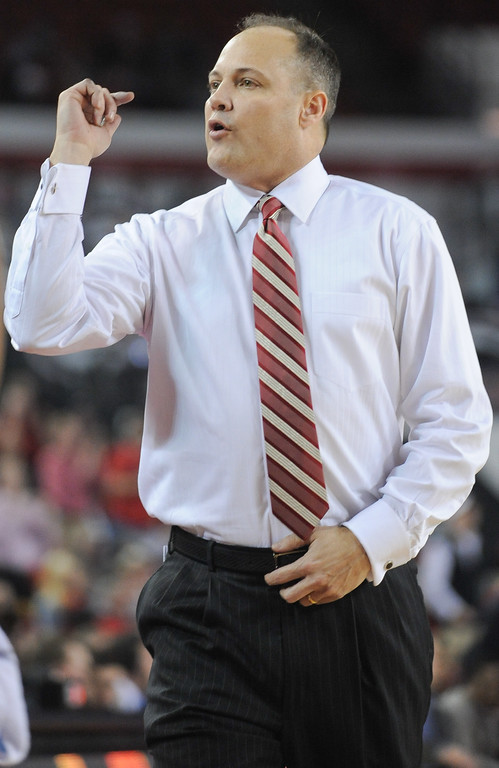 [break]
Welcome to the Bulldawg Illustrated Hoops Report. We're from the government and we're here to help. At least that's what the Lamecocks told the Dawgs this past weekend in Southern Carolina. We got punched early and often. I didn't like the way this game setup for two reasons. First, The chickens aren't a bad basketball team. They're a heck of a lot better than their conference record. Just ask Iowa State. Second, we had won eight out of nine against them and the law of averages catch up to you at some point. Also, on a side note, some would say we were looking ahead to Kentucky. I hope that's not true because we're not good enough to look past any team in the SEC. And by the way, now that we've mentioned UK, let's talk about tonight's game  We're going into Lexington an 18 point underdog. We don't have our most physical player in Marcus Thornton and they are physical. We don't play well under defensive pressure and they pressure the ball. When we turn it over a lot, we lose a lot. And they love to force turnovers. You want to know how to win this game? Please keep reading.
[break] [break]
I'm not going to discuss
Saturday
at much detail because it doesn't merit much discussion. There are one or two games a year, especially on the road, where everything goes wrong. This was one of those days. We shot 22% from the floor and 17% from beyond the arc. While we only, and I use only with a huge grain of salt, turned it over 11 times, they scored about 28 points off of those 11 turnovers. We were lethargic and played with no effort whatsoever. That was not as bad of a loss as anyone understands conference basketball and really pays attention will tell you, but I'm not sure the selection committee pays a lot of attention. So it remains to be seen how negatively this affects our tournament chances. I don't think it should have too big of an impact. However, losing to them at home in two weeks would be disastrous. Enough said about this.
[break] [break]
Ok, next is Big Blue and I'm certain you're dying to find out how to beat them. There's two ways based on hypothectical models run over and over again in the BI research department. The first is somewhat of an anomaly, but Texas A&M used it to take UK to double OT. Their approach is to hope they stink it up offensively. UK shot 28% and 32% from the floor and the three point line respectively. So that kept A&M close all night and that gave them several shots to win. Louisville did the same thing with amazing defense and kept their game close as well. The second method revolves around two lines, the free throw and three pointer. If you can shoot over 50% from three and over 90% from the FT line, you're going to score at least 50 points on almost any given night right there. Hopefully you can make at least 10 other baskets the rest of the night. That gives you 70 points and that's enough to beat UK. They're not consistently an offensive juggernaut. They've scored 70 or less in seven of their last nine games. And it took them double OT vs the Aggies just to hit 70. They're prowess comes from their relentless defense. So if you're hot from three and make every trip to the FT line count, you have a shot. UK will lose this year and I think it's a game where the total sits around 130 to 140 at the end of regulation. I know the stars have to align for the Dawgs to have any chance going in well undermanned, but I'm just giving you the model for success. We've had one MickeyD's All America player in the last 20 years and they have nine on their roster this season. No one said life was fair.
[break] [break]
So we're 5-3 in conference. As you may be aware, I'm a "Divided Season" guy. I said the Dawgs had to be at least 2-2 out of their first four to make the tourney and they started 2-2. I then said we needed to go at least 3-1 in the next four and we went 3-1. In our next five, we need to go at least 3-2. And this is imperative … if we're able to hold that serve, then I think we're going to make the tourney. Also, beating Big Blue would not only erase the Lamecocks loss, but it would allow us diehards stop going to therapy over the LSU game. Beating Big Blue may be like winning the lottery. While the odds are long, you gotta be in it, to win it! Go Dawgs.