Welcome to the Bulldawg Illustrated Hoops Report. It's like trying to make a dollar out of 15 cents. And as of right now, that's about what the Dawgs' SEC is worth. This team had very high preseason expectations, and rightly so. They have arguably the best player in the SEC and yet we sit at 6-9 in conference and our postseason dreams are hanging by a thread. We have LSU at home on Saturday. Then, we close with A&M and then in Knoxville. The crazy thing about the SEC this year is every single game is winnable and losable for everyone. There's just not a lot of separation between the top and bottom of the league. So that gives the Dawgs a couple of routes to the tournament.


first, close 3-0. If the Dawgs close out the season at 3-0, that means they actually finished winning five out of six in a tough conference. Combine that with their out of conference record and I think if the Dawgs win one game in the SEC Tournament, they're in. The second option is the 2008 route by merely winning four in a row in the SEC Tourney. Luckily, that's doable as well. Remember, every game is winnable or losable. So just win four in a row. What is similar to 2008 is the parity in the league. That year, Kentucky was down and Tennessee was the only team that was unbeatable for the Dawgs. Luckily, they weren't unbeatable to Arkansas as they took UT out. Then the Dawgs ran the table against Ole Miss, UK, Miss State and Arky. The Dawgs were 4-12 in conference that year. So while the overall talent in the league is better this year, the Dawgs are better as well. All we need is another freaky weather phenomenon and someone to stud up like Sundiata Gaines. I believe it could be Yante Mate.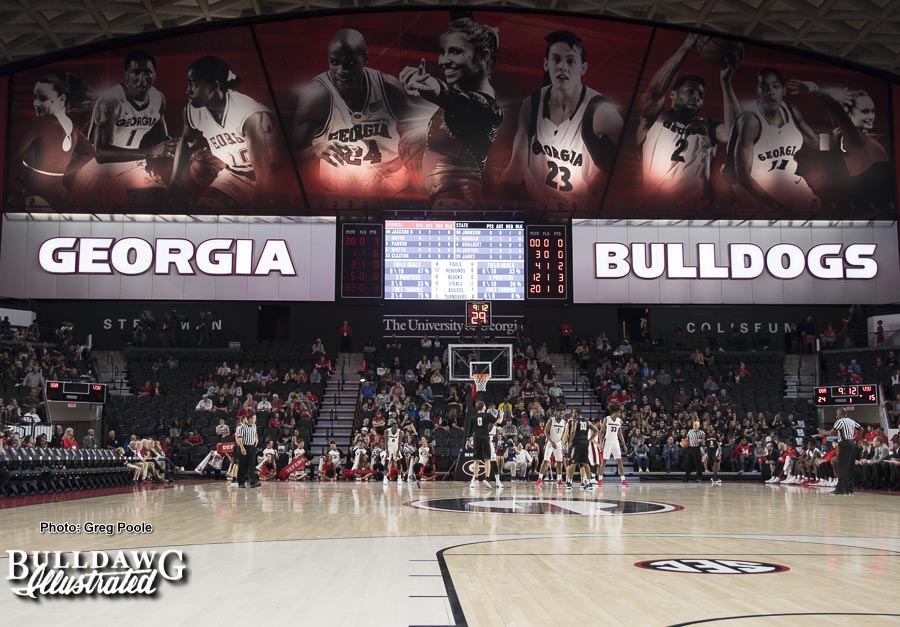 So here we are. We play LSU at 2 p.m. on Saturday in the Stegesaurus. I'd say it's a must-win, but why say that? There are two paths to the Big Dance and I don't know which is easier. Either way, I'll be there and I'll be pulling for the Dawgs like there's a trip to the Final Four on the line. Hope to see you there as well. Go Dawgs!