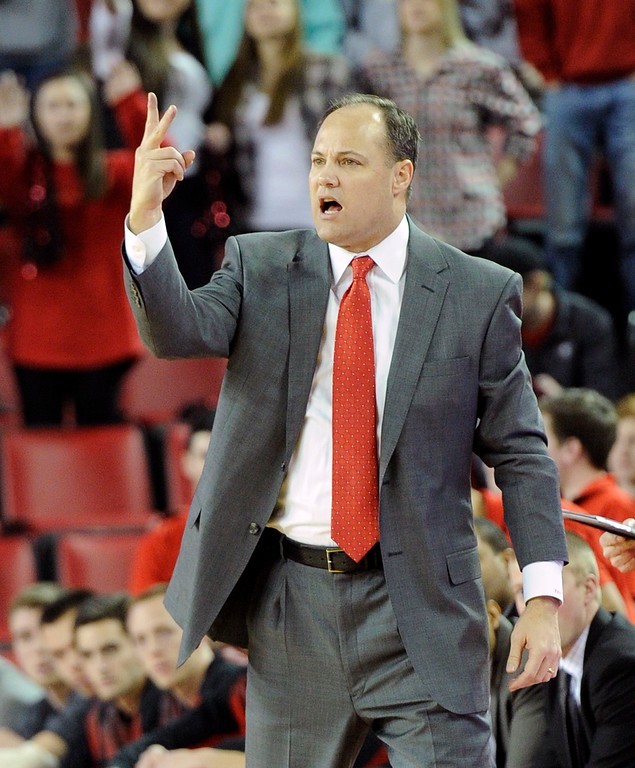 [break]
Welcome to the Bulldawg Illustrated Hoops Report. This week we're riding low and aiming high.The Dawgs snapped the Gators 24 game SEC win streak last Saturday in impressive fashion with a wire to wire 73-61 final. This was a huge win because we were adamant that UGA needed to be 2-2 after the first four conference games to make the tourney. While they did it the hard way, they got it done. I just hope we're not thinking back on how the LSU loss kept us out of the tournament in a few weeks. But for now we're right back in the swing of things with Ole Miss heading to Athens. Ole Miss has been a little better than I thought they'd be, but this is still a winnable game. It's also a crucial game. We can't afford to lose any more home games after the Arkansas collapse and Kentucky coming to town on Feb 3. But before we get carried away with General Akbar's Bearish Rebels, let's talk Florida.
[break] [break]
The Gators rolled into town with a 24 game SEC win streak that quickly turned into a one game losing streak. The Dawgs started off 12-0 and never trailed. However, that doesn't mean things never got tight. After the Dawgs went the first 12 minutes with no turnovers, they turned it over eight times to close the half. That enabled Florida to close ground and cut it to five at the break. We finished both halves poorly against Vandy and more than two vs. LSU, so this is a recurring theme that's needed to be corrected. Luckily on Saturday, it was. Florida hit a three to cut the lead to 36-34 about 15 seconds into the second half and I felt the collapse about to begin. However, we then went on a mini-run of 5-0. And then a 9-3 run. Next thing you knew it was double digits again. From that point on the lead fluctuated from 8 to 15 but never got any closer. Kenny Gaines and Marcus Thornton paced UGA with 16 each and Mann and Frazier both finished in double digits as well. We shot a very respectable 56% from the floor. If you'd have told me before the game we'd turn it over 16 times and shoot 66% from the FT line, I'd figured we got beat by 20. However, Florida turned it over 19 times and shot 57% from the charity stripe. Plus, Florida looked totally out of rhythm on offense. Whether it was our defense or the questionable five hour bus ride they took the day before, something affected their execution as they looked out of sorts most of the game. Up next, the Rebels, or Bears, or who knows.
[break] [break]
Ole Miss is playing well so far this year. Until Saturday, ironically they were the last SEC team to beat the Gators. While they have played better than expected, this is a game UGA must win and Ole Miss very beatable. Stefan Moody and Jarvis Summers are one of the toughest scoring duos to stop in the SEC this year. They average about 29 points a game between them, but they take a lot of shots. The key is they both are very proficient at the FT line. So you have to D them up without fouling. They attempted 160 FTs this year and have made 83% of them. While Charles Mann and Marcus Thornton have shot 198 FTs, they've hit 61%. So we don't want to turn this into a foul shooting competition. Play solid defense, don't blow layups and don't turn the ball over. We can win that way against most teams in the SEC.
[break] [break]
After the 0-2 SEC start, we won in Nashville for the first time since 2006 and snapped UF's 24 game win streak. Now, let's just beat a team we're supposed to beat. While it won't be easy, it's definitely doable. We need a loud crowd and lots of energy. We were 8-1 in the SEC at home last year. We've already lost one at home and got Big Blue on the horizon. So the Steg needs to be rocking tonight. Leave work a little early and swing on by the Continuing ED center or somewhere around Five Points. Grab you a couple of adult beverages to get your volume level up. Then head on over to support these guys. This game is big. And they're only getting bigger. Go Dawgs!