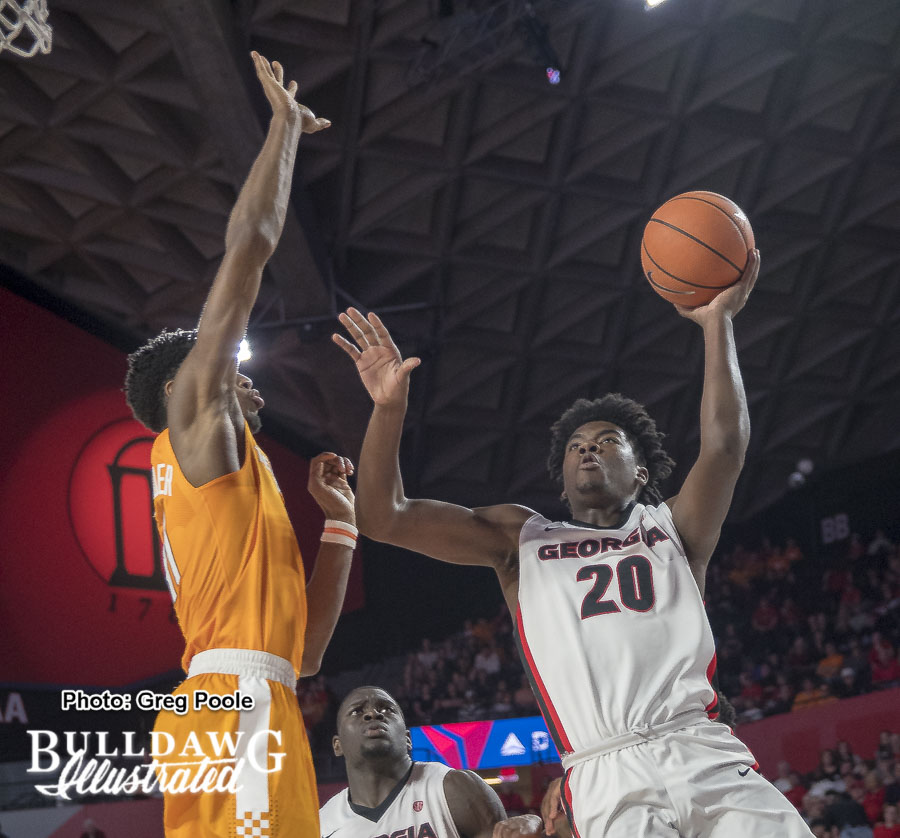 Han Vance on men's basketball: Dawgs-Vols round 1 went to UGA 73-62 Saturday evening in Athens, Ga. It was the fourth home sellout of the year at Stegeman Coliseum, as suddenly surging UGA's four-game winning streak over the Tennessee program bloomed to five, UT still with no hoops wins at Georgia since 2011. The Dawgs have won two straight games over tough competition, earning the season sweep at rival Florida in the last outing.
Surefire SEC Player of the Year Yante Maten was utterly on fire early in the first half, both teams otherwise struggling offensively. The (#18) Vols hit two straight threes late in the half, to cut it to three in the Classic City. "Hammer it inside" I heard myself bellow, as Georgia's biggest lineups were deployed for battle rather effectively. The lead for the home team was cut to a hoop at the break, because the free throw shooting for the Dogs could've been better. Georgia's shot blocking and defense – and the fact that we have the best player in the SEC – equated to a halftime advantage. Second halves had been the problem for Georgia, though.
Last year's diminutive spark J.J. Frazier was back from playing professionally in Europe to watch his alma mater again, after his raucous cheering of the home win over Florida went semi-viral. Even former SEC Player of the Year Kentavious Caldwell-Pope was on hand, over the NBA All-Star break to witness the important league contest between rival schools, rocking a sweet custom leather Georgia jacket. Maten, the SEC's leading scorer, finished with nineteen.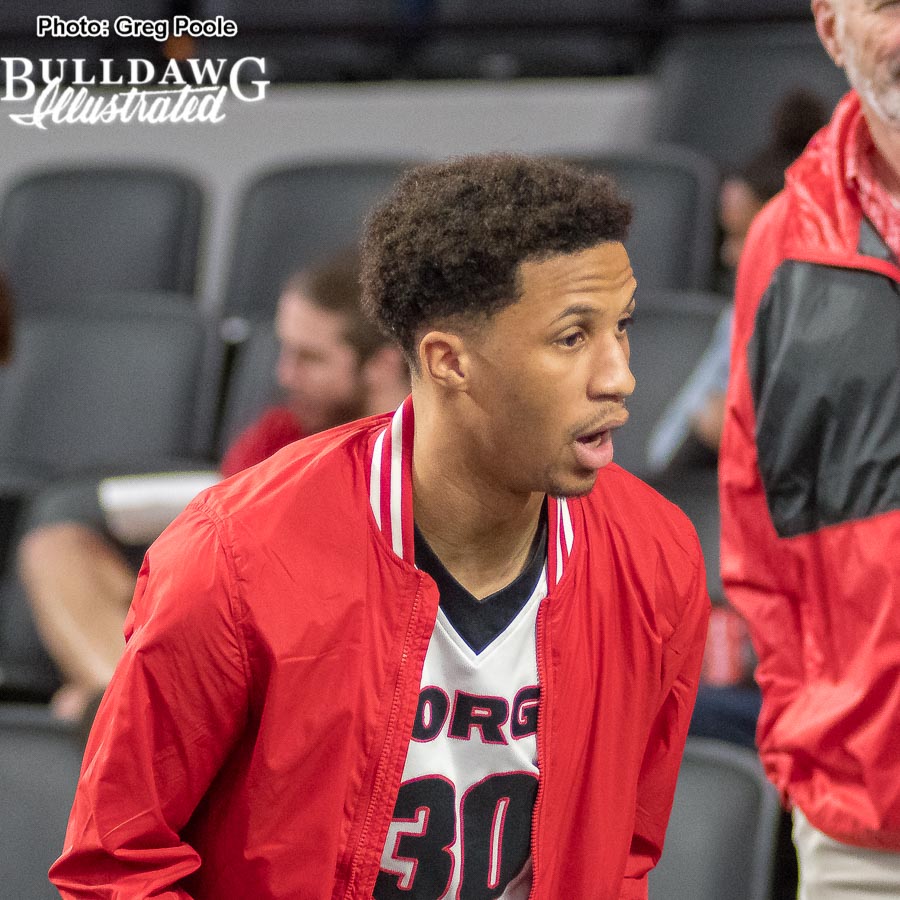 The first ten minutes of the second half were a back-and-forth skirmish of a quarter game that slightly favored the Dawgs. It was 49-43 with under ten minutes to go, Georgia sitting on just fourteen wins and desperate for a fifteenth, late in the season.
The orange-clad Vols were red hot from outside the line, using deep bomb threes to keep it close. Conversely, upset-minded Georgia packed it in and played with tough physicality under the basket. Maten with an unbelievable inside baseline finish, reminding me of Houston-great Hakeem Olajuwon. Derek Ogbiede had a huge second half inside, off the deep Georgia bench.
Tyree Crump with a bomb down the stretch to push it to six. Ogbeiede with more dirty work on a putback, off a rare Maten inside miss. He finished with a double double, the UGA rebounding the difference. Then Crump banged in another off the dribble, Maten on the screen.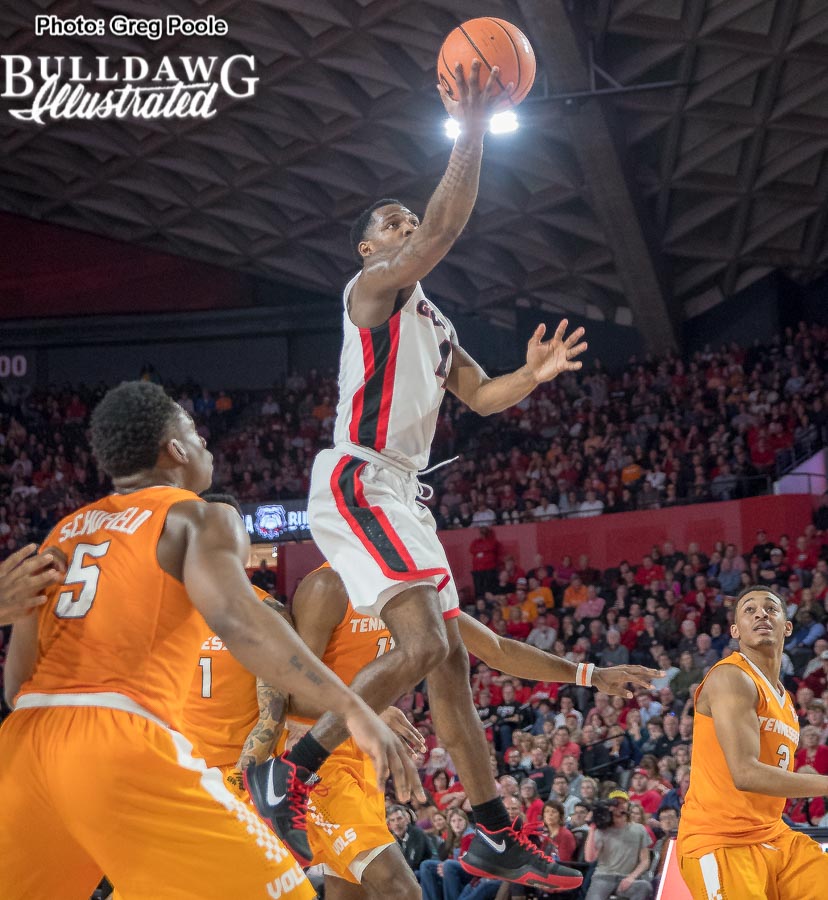 "Just Like Football" was chanted in Athens, again a la Florida, a la Tech. It was 41-0 at Rocky Top in football this year, the worst of the three huge football blowouts, in Butch Jones's final season as UT coach.
Dawgs-Vols Round 2 is at Rocky Top for the final regular season game of the year on March 3rd, at 6 p.m. The SEC tournament is in St. Louis this year, starting March 7th. Next up, Georgia travels to sometimes scrappy South Carolina on Wednesday for a 6:30 p.m. tilt. There are only four regular-season games remaining.
This second win over a Top 20 team to add to a neutral site win in California over (#15) St. Mary's, plus two over perennial NCAA tourney team Florida, ensures that quality wins won't be the factor keeping Georgia from the Big Dance. Kudos to Mark Fox and by far our main man Maten, a resilient team is playing its way back from the brink to the bubble. And hopefully, more good play is yet to come. I feel that number of overall wins is our biggest area of selection committee concern, currently.