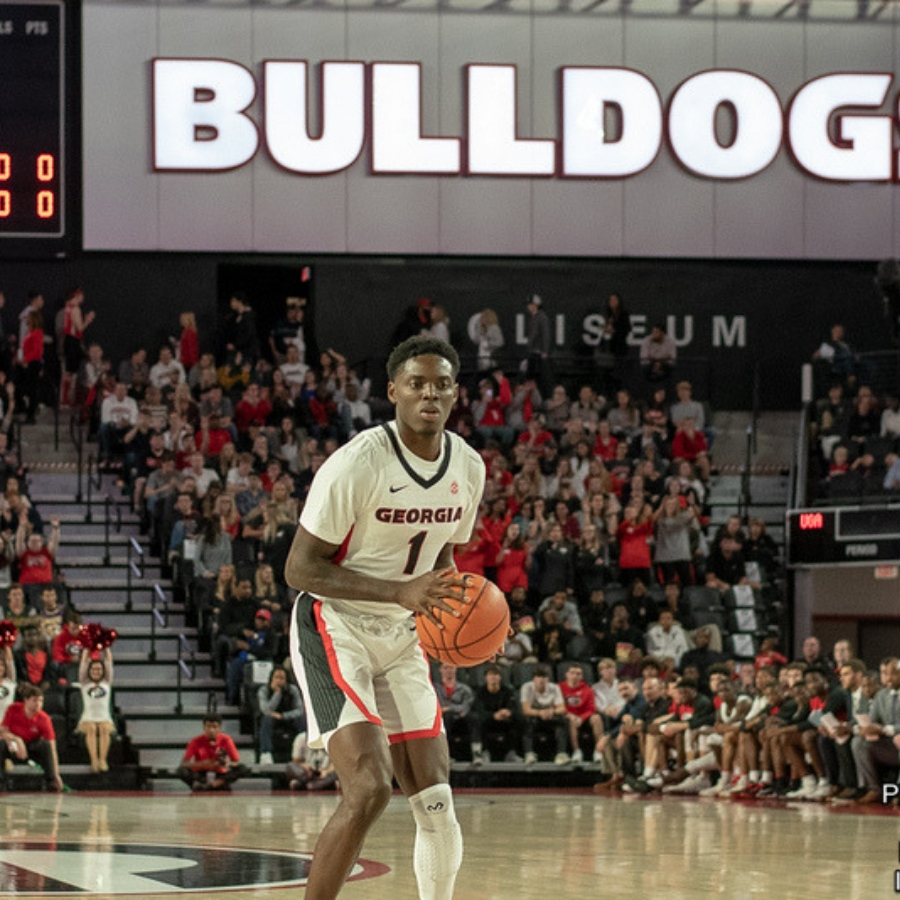 Han Vance on Georgia men's basketball:
The charity exhibition game played in Birmingham way back on October 18th was a good idea and proved momentarily monumental Tuesday as Georgia rallied on the road to put a scare in the home-standing Temple Owls now of the American Athletic Conference (AAC) and a basketball school of lineage and precedent. UAB (a notable football power this year) had a 20-win hoops team last season, and Georgia eking out a 56-54 road win there gave the young team confidence that they could win on the road in a tough spot.
Owls soared for only a 17-16 record last season but are coached by Fran Dunphy, veteran coach in his last season at the school, he is the all-time winningest coach in Big 5 history (big Philly-based college programs grouping, of local distinction). Temple features 1,000-point scorer Shizz Alston Jr. as their best player. Cue the Rocky music as our beloved underdog Hoop Hounds were in the so-called City of Brotherly Love for an early slate big game in terms of BPI, the key metric in men's college basketball under the current NCAA configuration of postseason selection.
In directly-oppositional comparison to what I have said about FBS (Football Bowl System) college football, basketball has the single best system of any sport in the country. The Big Dance is wide open and provides a certifiable champion who surpassed all comers on courts of play. The flaw of "popularity contest" issue, pervasive in major college football throughout its long history, is reduced in basketball to the insignificant whines of a few above average bubble teams gone bust. In the College Football Playoff, should-be qualifiers based on their resumes compared to the actual qualifiers, will not be allowed to compete on a field of play, which makes me sad for them and should be rectified.
Last night I dreamt…Georgia came so close to getting the big-boost win Tuesday that I could taste it. Derek Ogbeide, the Nigerian senior, has obviously matured as a basketball player at UGA, had another big game. He does all the dirty work for Georgia, who started Athens-finest Turtle Jackson at point guard with four bigs. UGA has a team of almost interchangeable parts, lots of pretty-tall guys who can run and have skills. Think of Arkansas teams of years passed, when they could sub guys in and because of their depth get out and run, easily keep up with teams that on average hit higher scores.
For individual player skill development, it was proved a good coaching method, Mark Fox and his recently outgoing half-court offensive sets. Yante Maten, the Georgia guards who came before him, plus another SEC Player of the Year who is active in the pros, two talents that left early and were drafted on the same team together after their junior years. ESPN ran a metric across college basketball that showed Fox at the top in player development, which looked at where the players were ranked when they came to him and as freshmen and their levels of statistical achievement and skill set development through the years as they matured under his tutelage.
Crean is no Fox. He intends to push it. Ultimately, Fox failed to get Georgia over the hump, a good position for a strong incoming head coach, with proven years of experience. This is far from a total rebuild. Georgia has many good players on the roster right now. Fox was building through recruiting but his teams were routinely trapped on the bubble.
While Turtle has struggled to meet High School All-American expectations in college, Sargiunas was a revelation, coming in off the bench as backup point guard and receiving extended playing time. He has a strong Euro game, meaning he keeps the ball moving and forces the action.
Rayshaun Hammonds is the Georgia player I expect the most from this season; he showed the most polish and potential last season on a team that was utterly dominated by Maten. I'd like to see him getting the key shots late in close games. Ogbeide is a strong player but never had the best shooting touch in his arsenal. Hammonds is also the best passer on the team.
Crump shoots the big bombs from outside and impressed me with his gunslinger aggression and willingness to drive the ball to the hoop. Hightower played very well overall Tuesday.
While it is hard to get excited about a 1-1 team which has lost its only tough game, Georgia cut the lead to two on the road in a hostile environment, and eventually could not get the game in control because of stellar shooting and set-up dribbling by Temple's Rose, who totally went off.
No moral victories, but that showed moxie and fight and this may turn out to be a good Georgia team.