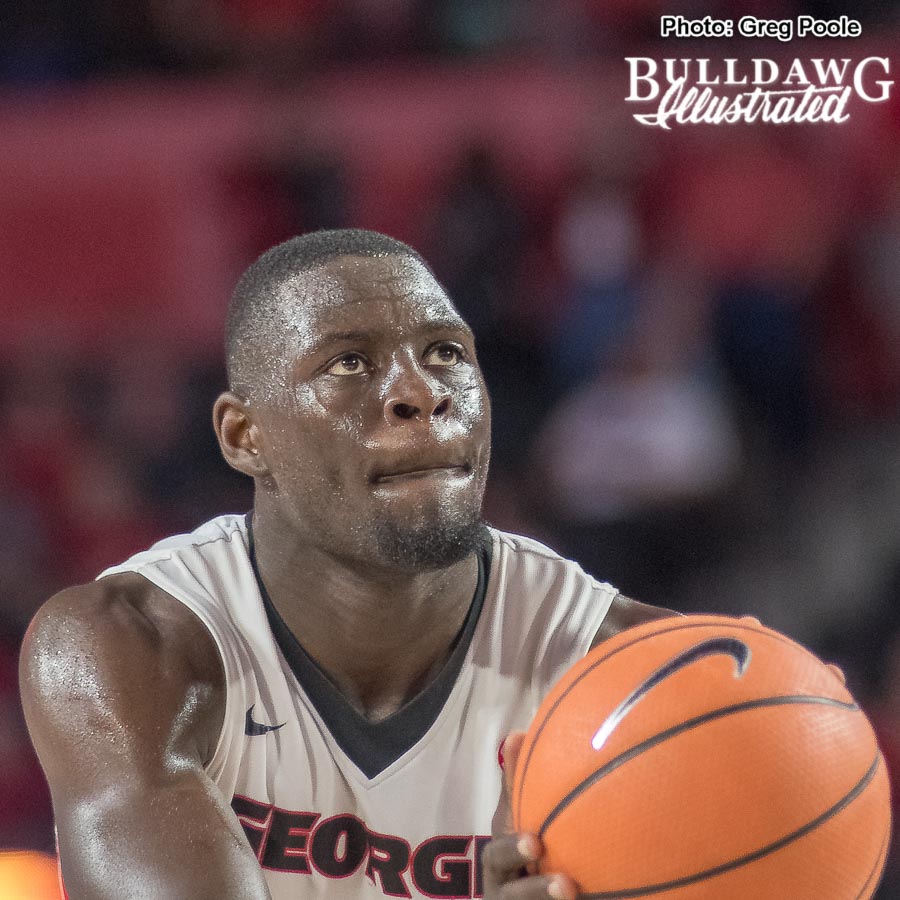 ATHENS – Two games, two wins over bitter SEC rivals for Georgia.
The Bulldogs (15-11, 6-8) jumped out on a 10-5 run early in the second half en route to a convincing 72-63 victory over Tennessee (19-7, 9-5) on Saturday night before a packed house in Stegeman Coliseum.
Georgia forward Derek Ogbeide recorded his second straight double-double (16 points, 11 rebounds) in arguably one of his best performances of 2018. Ogbeide set the tone early in the second half, throwing down a dunk and shouting toward his teammates on the bench as he headed back down the court.
"Every time I do something, they make an effort to talk to me and motivate me and give me every spark they can," Ogbeide said. "… We always go back and forth and motivate each other and keep that energy and juice flowing."
Fellow forward Yante Maten also enjoyed a productive night, scoring 19 points and five rebounds. He moved into the No. 6 spot on UGA's all-time field goals as well. Five Bulldogs finished the night in double figures in scoring, which eased the pressure on Maten, who usually shoulders the offensive load.
"I don't think I ever get too tired to where I'm not able to defend or play defense or anything like that," Maten said. "But it does help the team's morale, the team's chemistry when everyone can contribute."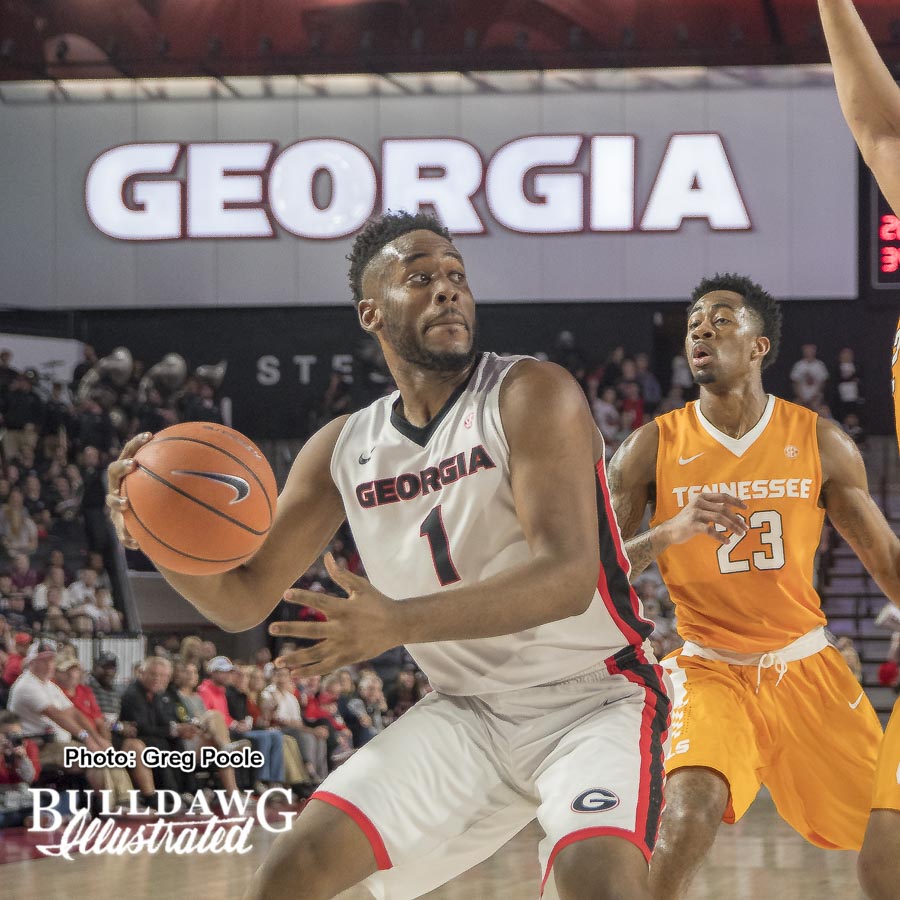 The Bulldogs ultimately pulled away via the free-throw line and outscored the Volunteers 27-10 from the line. They attempted more than double the number of free-throws as Tennessee.
"This time of the year, your key players have to play, it's February, almost into March," Tennessee head coach Rick Barnes said. "This is the time of year where the guys you count on, they've got to deliver. We didn't get that today."
The crowd of 10,028 was UGA's fourth sellout of 2018, and as the clock struck 1:00 to play, the fans broke out into a chant of "just like football."